News
Truth About Murder With Sunny Hostin Series Announced
Investigation Discovery lets undefeated prosecutor Sunny Hostin tell the Truth About Murder.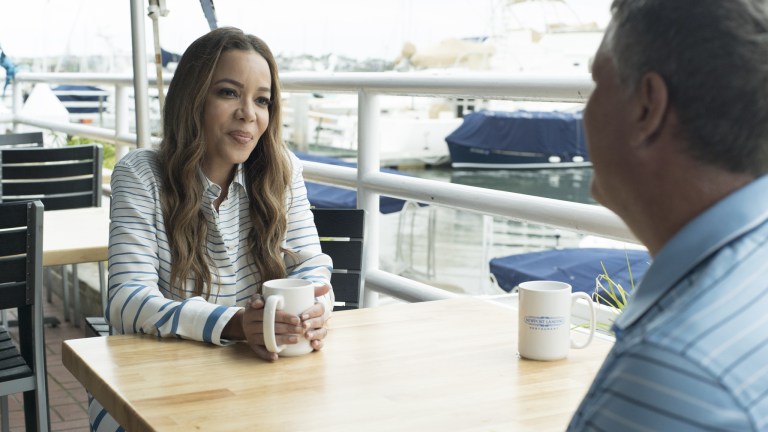 Investigation Discovery will premiere Truth About Murder With Sunny Hostin, a new series with The View co-host and ABC News Senior Legal Correspondent Sunny Hostin, this fall. The six-episode series will hit the sites of America's most perplexing homicide cases.
Hostin's prosecutorial expertise helps her connect with investigators, law enforcement, and victims. "Her resume speaks for itself: an undefeated prosecutor and a victim's right advocate, she provides a unique perspective like no one else on television today," Henry Schleiff, Group President of Investigation Discovery, said in a statement.
Born in the South Bronx, Hostin graduated from Notre Dame Law School. After a stint as an appellate law clerk, she became a trial attorney for the Justice Department and a federal prosecutor. The Emmy-winning Legal Correspondent was undefeated as a federal prosecutor. As Assistant U.S. Attorney, Hostin was awarded the Special Achievement Award by Attorney General Janet Reno for her prosecution of child sexual predators. The docu-series is an extension of Hostin's drive, and passion for what is right, as she guides audiences step-by-step through how each case was solved and how justice was served.
Hostin said she sees the series as an "opportunity to tell the real story of these crimes that have affected the communities that we live in and talk to those most impacted by these cases," in a statement.
further reading: True Detective Season 3 and the West Memphis Three
"From a small town in Michigan to going deep in the Bayou, Hostin travels the country on a quest to re-examine homicides that have rocked communities and wounded loved ones," according to the official press statement.  "She delves into a case from Santa Ana, Calif., where a husband returned home to find his newly pregnant wife murdered with no clues in sight. Later she goes to Portland, Texas, where two best friends disappeared, victims of a kidnapping by a perpetrator with a motive no one could ever anticipate."
Truth About Murder also visits Galien Township, Mich., to speak with residents who were thrown into turmoil when a young mother was found murdered in her own home. Hostin "works to unravel the web of inconsistencies and lies that led to a woman being shot execution-style in her kitchen," according to the synopsis.
Further reading: Investigation Discovery to Profile Killer Clown John Wayne Gacy
Hostin, who won two Emmys for her work as a correspondent for ABC's Good Morning America and as a Correspondent for the ABC News special The President and the People, embeds herself in every step of the justice process, bringing viewers move through the crime scene, evidence gathering, and trial. Each episode begins with a visit to the victim's family. The legal expert then examines evidence with the law enforcement and forensic experts who were first assigned to the case. Hostin connects with the prosecutors and defense attorneys, in order to learn how they guided the case to its final verdict. 
Hostin was a host and legal analyst at CNN From 2007 to 2016. She brought clarity and context to some of the biggest stories of the past decade, including the Bernie Madoff scandal, the George Zimmerman trial, the unrest in Ferguson and Baltimore, the AME church shooting in Charleston and the Bill Cosby rape allegations.
read more: Atlanta Child Murders Documentary Coming to HBO
Hostin has been a vigorous advocate for women and children who have been victims of domestic violence throughout her career. The advocacy was set off after Hostin witnessed a crime against her own family while growing up. "Sunny's own personal experience in the face of tragedy has provided her with extraordinary empathy which, in combination with her expertise and experience, enables her to shine a klieg light on the justice system, giving voice to the now voiceless," Schleiff said.
Truth About Murder With Sunny Hostin premieres on Tuesday, October 22 at 10 p.m. on Investigation Discovery.
Culture Editor Tony Sokol cut his teeth on the wire services and also wrote and produced New York City's Vampyr Theatre and the rock opera AssassiNation: We Killed JFK. Read more of his work here or find him on Twitter @tsokol.