News
Triplemania XXV Lucha Libre Marathon Live Stream
Watch two days of free lucha libre over on Twitch, including lucha libre's biggest event, Triplemania XXV!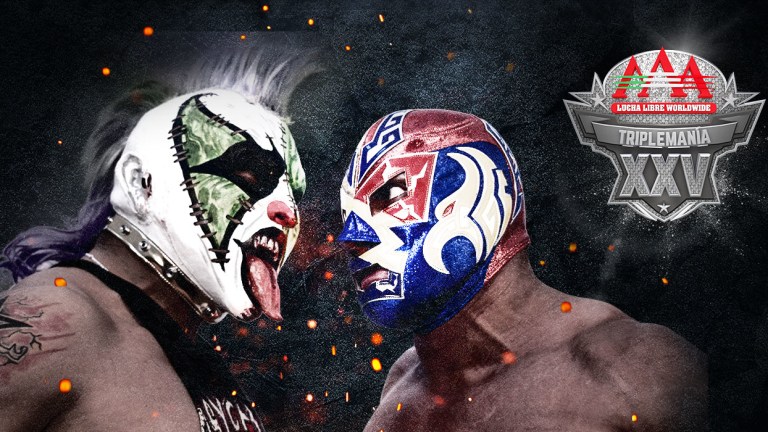 Do you love the high-flying maneuvers of lucha libre, gravity-defying stunts, and crazy 3 vs. 3 tag team matches? Then Twitch has a treat for you. The streaming service announced today that lucha libre fans will be able to watch Triplemania XXV, Mexican wrestling promotion AAA's biggest event of the year, for free on August 26 from 7:00 p.m.-1:00 a.m. ET.
Triplemania XXV will feature some of the biggest talents in Mexican wrestling, including Johnny Mundo, Dr. Wagner Jr., La Parka, Psycho Clown, Super Fly, and Drago. In fact, Dr. Wagner Jr. and Psycho Clown's face off is being billed as a "match of the decade."
Best of all, the stream begins tomorrow, Aug. 24 at 6 pm ET with a pre-show marathon of the best matches from past Triplemania events. It sounds like quite the showcase for lucha libre. If you love promotions like Lucha Underground or wrestlers like Rey Mysterio Jr., you won't want to miss this stream. 
You can watch the English stream below:
And here's the Spanish stream as well:
Read and download the full Den of Geek Special Edition magazine here!