News
Trainspotting 2 Soundtrack Revealed
The question you've been asking has been answered. Who is on the Trainspotting 2 soundtrack?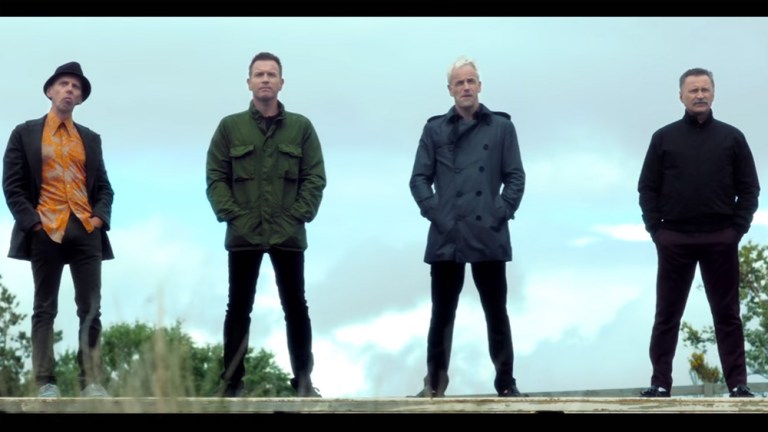 There were so many factors in the success of the original Trainspotting film, from the longstanding appeal of the brilliant Irvine Welsh book it was based on, to the brilliant cast, to Boyle's tight, tense directing style. 
But that soundtrack was a real key. A guaranteed party starter in the late '90s, it was absolutely inescapable, and the opening bass riff of Iggy Pop's "Lust for Life" will forever be synonymous with the film. So of all the difficult things that T2: Trainspotting has to live up to, well, you can add that soundtrack to the list.
Here it is (courtesy of NME)
1. Iggy Pop – 'Lust for Life' (The Prodigy Remix)
2. High Contrast – 'Shotgun Mouthwash'
3. Wolf Alice – 'Silk'
4. Young Fathers – 'Get Up'
5. Frankie Goes to Hollywood – 'Relax'
6. Underworld /Ewen Bremner – 'Eventually But (Spud's Letter to Gail)'
7. Young Fathers – 'Only God Knows'
8. The Rubberbandits – 'Dad's Best Friend'
9. Blondie – 'Dreaming'
10. Queen – 'Radio Ga Ga'
11. Run D.M.C. vs. Jason Nevis – 'It's Like That'
12. The Clash – '(White Man) In Hammersmith Palais'
13. Young Fathers – 'Rain or Shine'
14. Fat White Family – 'Whitest Boy on the Beach'
15. Underworld – 'Slow Slippy'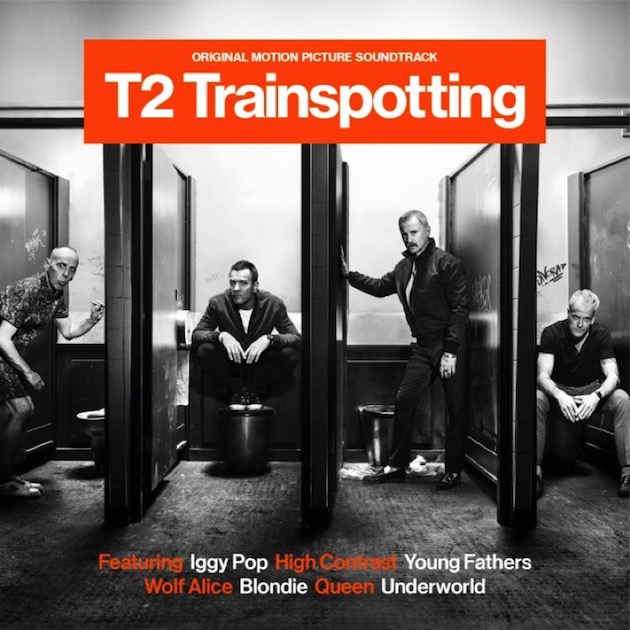 Not that anyone asked us, but remixes of two of the original film's most recognizable numbers ("Lust for Life" and Underworld's "Born Slippy") might not be the best way to distinguish yourself from the original. 
Trainspotting 2 Release Date
Trainspotting 2 opens on January 27th, 2017. That will mark the 21st birthday of the original film. The soundtrack arrives the same day.
Trainspotting 2 Trailer
Check out the international trailer, which has a little more to offer than the first one…
Choose…something.