News
TNA Impact Wrestling Builds Toward Bound for Glory
TNA is headed to Bound for Glory on Sunday with Matt and Jeff Hardy added to the main event…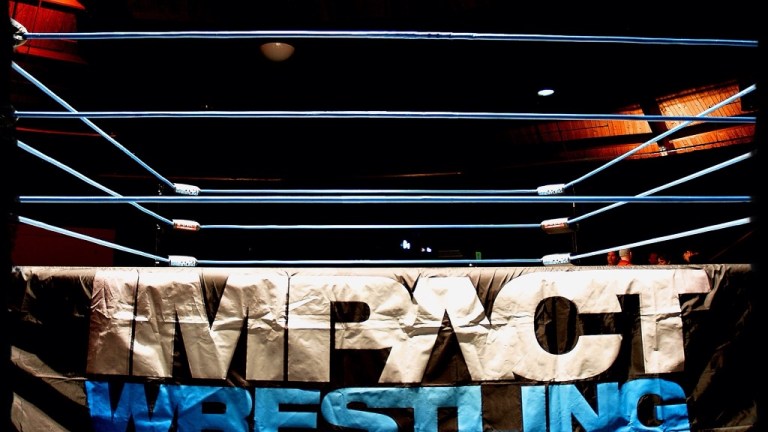 Thanks to beating ECIII and Tyrus in a tag team match with Drew Galloway on Wednesday night, Matt Hardy has been added to the main event of Bound for Glory this weekend, with his brother, Jeff, marked as special referee from TNA president Dixie Carter.
Hardy was added to the match after winning the tag-team main event on Impact, which carried the stipulation that Hardy would be added if he won.
After that, Dixie announced she had hired the man ECIII fired, Jeff Hardy, to be the special referee
Galloway seemed to enjoy that news, and I'm not sure why. Theoretically, it's not good for him. I also think I see where this angle is going. My guess is that Hardy turns on Matt and helps ECIII retain. We'll then find out that ECIII never really fired Hardy, and it was all an elaborate plan and he's still his assistant, which he should be considering it hasn't been 30 days. So that's my guess. ECIII retains on a screwy finish with Jeff Hardy costing someone – probably Matt – the title. Not sure if that makes Hardy a heel or not. He wasn't a heel for doing what he was told by ECIII in the first week of this storyline, so perhaps the crowd will understand. But, I think the most likely scenario involves Hardy doing ECIII's bidding, and then turning heel.
The person who gets lost in all of this is Galloway. I would have preferred to see him get a bigger push as a singles start coming out of the TNA-GFW feud. That being said, adding Matt Hardy to this BFG makes a lot of sense and I like the move.
Match Results
1. Mahabali Shera beat James Storm in a No DQ Match.
2. Trevor Lee beat DJ Z and Tomasso Ciampa in a 3-way match.
3. The Dollhouse beat The Beautiful People
4. Matt Hardy & Drew Galloway beat ECIII and Tyrus; Hardy is added to the Bound for Glory Title Match
Quick Strikes
1. For what it was, a seven-minute hardcore match, this was pretty good between Storm and Shera. Storm taking control early with the low blow made Shera fight against the odds right from the start. He took some impressive bumps here as well, in particular coming off the top through the chairs and taking the Eye of the Storm through the table. They also did the spot where Shera was screwed out of the win with Hebner blinded, but that wasn't actually the finish. They still went through and Shera won the match. That was a nice change of pace.
2. I would have liked to see Ciampa get a better intro into TNA, assuming he is sticking around. If it were a tryout match, then it makes sense. If it was a true debut, well it's hard to make your debut in a triple threat. It's hard to establish who you are and what your moves are when there are two other guys in there with you flying around. The match seemed to be there in order for TNA to give Lee a win heading into BFG on Sunday. It would have been smarter to give him a one-on-one win over D.J. Z, and debut Ciampa in a squash match elsewhere on the show.
The Finish
This show was there to build, as quickly as possible, to the Bound for Glory pay-per-view coming up in a matter of days. The PPV seems thrown together in two weeks after the GFW angle ended. Hardy-ECIII has been an angle since the start of the summer, so it makes it feel as if there were an actual build to this PPV on Sunday.