News
Thor: Ragnarok Legends Figures From Hasbro Revealed
Hasbro introduces a new series of Marvel Legends figures for the upcoming Thor: Ragnarok.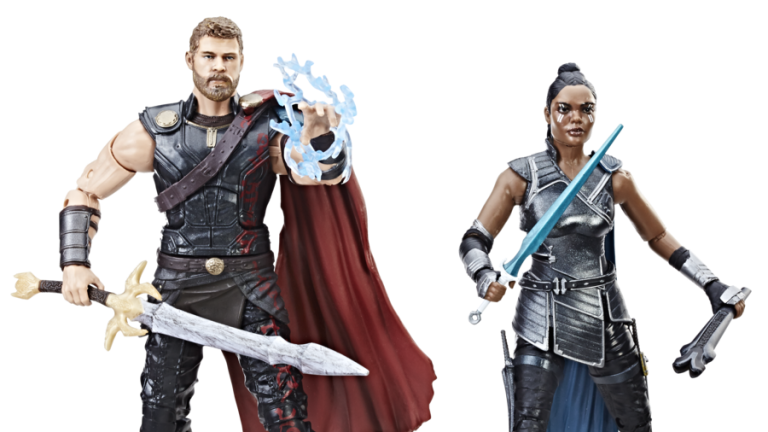 Hasbro has unveiled their latest Marvel Legends figures series, inspired by the third installment of Marvel's standalone Thor films, Thor: Ragnarok.
This new series of figures includes Thor, Hela, Loki, Hulk Build-A-Figure, and the Legends 6-Inch 2-Pack with Thor and Valkyrie. Each figure also comes with a different Build-A-Figure piece.
Fans of Thor: Ragnarok should be look the lookout for this Legends Series in Fall 2017, when it will be available for purchase. Individual figures are expected to be on sale at most major retail stores or on HasbroToyShop.com for $19.99 each, and the 6-Inch Thor & Valkyrie 2-Pack exclusively at Target for $39.99.
Check out the full gallery of the series below (or above):
[gallery:4]
Marvel's highly anticipated Thor: Ragnarok will hit theaters nationwide on November 3, 2017.