News
The Tribeca Film Festival 2017 Roundup
We roundup the movies we saw, the movies we loved... and the ones we didn't at the Tribeca Film Festival in 2017.
The 16th annual Tribeca Film Festival has come to a close, and we all can breathe a sigh of relief at Den of Geek. While sadly none of us were able to spend some time with the family at The Godfather and The Godfather: Part II double feature during the closing night gala (although we did help Quentin Tarantino ring in the 25th anniversary for Reservoir Dogs), there was still plenty of moviegoing madness enjoyed by our team of writers on the ground.  Thus we have compiled a roundup list of what we saw and what we thought from the 2017 vintage of the Tribeca Film Festival.
Chuck
In terms of boxing movies, it can often feel like there have only been two cinematic prizefights made in the last 40 years: Rocky and Raging Bull. The curious thing about Liev Schreiber's Chuck is that it's about the inspiration for the former, yet often plays like a comical version of the latter. The big screen Chuck Wepner is a small town hero who lets fame, money, women, and, well, Rocky go to his head. The film thus rolls with the punches like its easy-going anti-hero into a biopic that never attempts to be a boxing classic, but is more than content with going the amicable difference.
David Crow writes, "There may be no gold prize in this movie's future, but when it's so happy to just be standing in the ring, it's hard not to smile along with its hero's starstruck grin."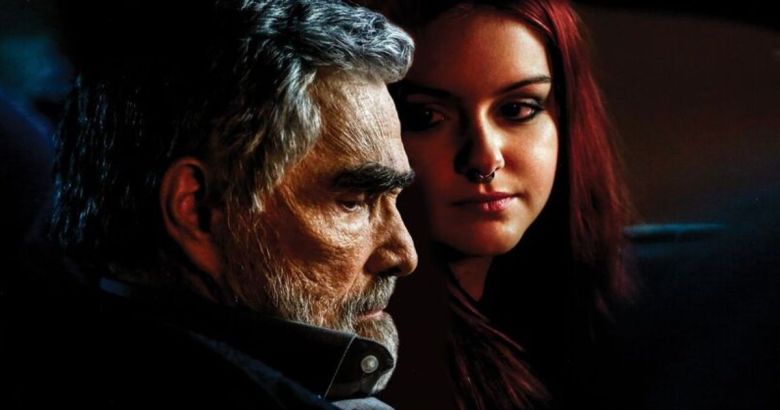 Dog Years
A film informed entirely by its meta-quality lives or dies by whether the joke works. Unfortunately, for most of its running time, Dog Years is content coasting on the fumes of Burt Reynolds remembering what it's like to be Burt Reynolds. Indeed, the picture tells a meager tale about Reynolds' fictional alter-ego, Vic Edwards, going to a film festival to receive an award and be forced to live in the shadow of his younger, beloved self. And beyond watching Reynolds watch clips of Deliverance or Smokey and the Bandit, and find himself wanting, the movie doesn't have too much to offer.
Writes our Matt Schuchman, "You're still there to see Burt Reynolds do his thing; and in all honesty, he is pretty mediocre through three quarters of the film. Though, when that final breakthrough hits, and the real Vic and Burt need to shine through, it's a home run."
The Endless
When you hear a genre movie is about two brothers returning to a cult they escaped a decade earlier, it is easy to think you have a loose idea of how it will play out. And you'd be wrong. Directing team Justin Benson and Aaron Moorhead deliver a narratively tricky and deceptively clever thriller that constantly bends and defies your expectations. The only hint we will give that the picture opens with a quote from H.P. Lovecraft for a reason…
Acting as a certain culmination of work from Benson and Moorehead's previous films, including 2012's Resolution, The Endless is nonetheless a self-contained mystery box that does the "unknowable cosmic terror" shtick better than movies with seven times its budget. Well-acted, and really well written, The Endless has cult classic status written all over it.
The Exception
Proving that there is yet still fuel left in the tank for period piece romances and Nazi thrillers, The Exception is a tightly told combination of both. Previous filmmakers have touched on the "Good German" (or even good Nazi) motif before, but theater stalwart David Leveaux makes his cinematic debut by reworking the idea as a surprisingly spry and at times dryly humorous affair, even as people start dying. Christopher Plummer as Kaiser Wilhelm II, now in exile when the film begins in the Netherlands circa 1940, is the film's savviest choice as he continues to prove his status as a cinematic treasure adding humor, pathos, and an undercurrent of melancholic dignity to the relatively unsympathetic figure.
The central love story is also told with precision and a good deal of steaminess between Jai Courtney and Lily James, with the latter giving a compelling turn as a secretly Jewish maid who never seems sure herself is she is seducing Courtney's German officer for her benefit or due to a real attraction.
Our Ed Douglas writes, "As much as The Exception could work as a vehicle to get Courtney taken more seriously as a dramatic actor, it's really more about how well he interacts with far superior actors. As can be expected from the amazing third act, which continues the line of juicy scenes Plummer has enjoyed late in his career, his portrayal of the Kaiser will be a bigger takeaway from the film. He brings a suitably light charm to the character that counterbalances his fits of rage and the serious nature of a world that's currently at war."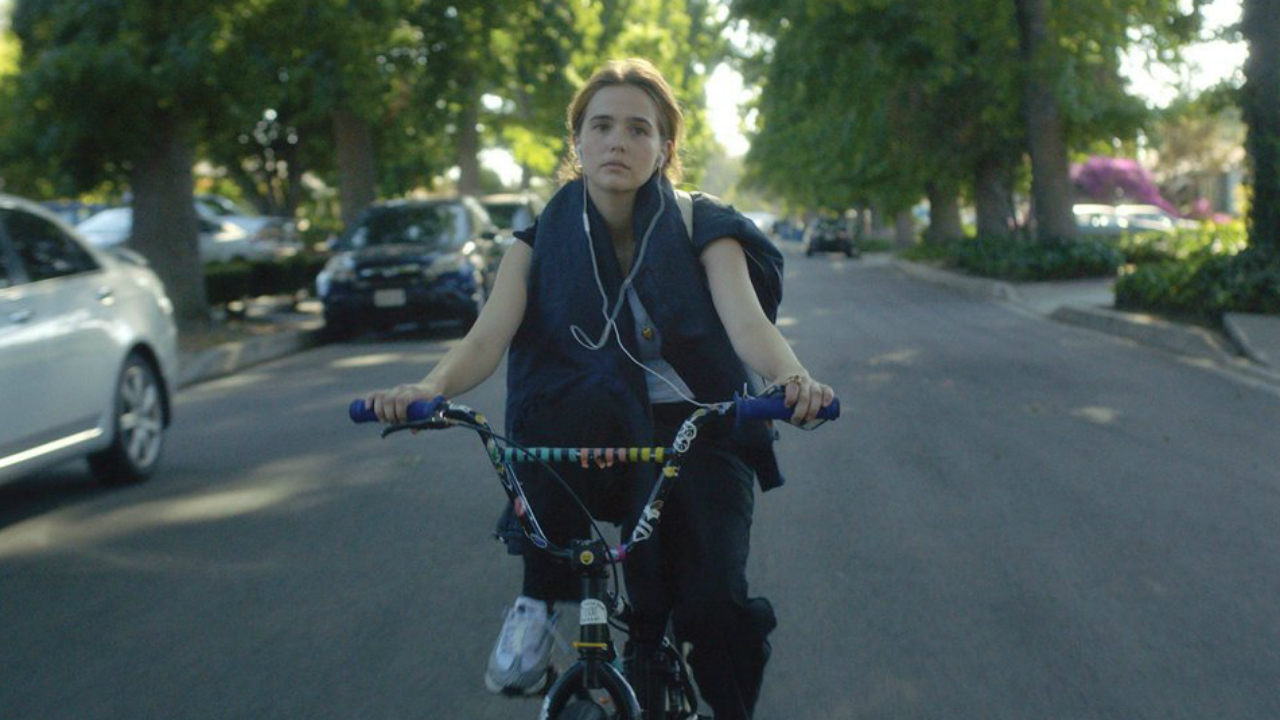 Flower
Max Winkler's first time effort is a tonally uneven comedy that nevertheless gets its best jokes by the whiplash induced from its intentionally provocative sensibility. It also showcases a star-ready turn by Zoey Deutch.
Writes our David Crow, "Despite an aureate title, there is little wilting about Flower, much less in its enterprising heroine. When the movie begins, Deutch's Erica is giving fellatio to a local cop in his parked car. After he glowingly asks where she learned to be so good, she nonchalantly deadpans, 'Middle school.' There is nothing personal or revolting about this to Erica—it's a business transaction, but one the bumbling statutory rapist realizes only too late. Since Erica is 17, and her friends (Dylan Gelula and Maya Eshet) are secretly taping the incident on their phones from outside the car, he has been recruited into Erica's network of blackmailed benefactors, paying her hundreds of dollars a month so the video doesn't come out… This is a defiantly provocative opening, and one that Winkler's film mostly manages to meet in a story as glib as early Diablo Cody and as ultimately gonzo as executive producers Danny McBride and Jody Hill's most sensationalist cult darlings."
Hounds of Love
Hounds of Love was a personal narrative favorite of our David Crow. Noting that the "girl trapped in a room" nightmare is becoming a growing cinematic staple in recent years between Room, 10 Cloverfield Lane, and Split, there is still something uniquely haunting and devastating about first-time director Ben Younger's grueling showcase. It is also aided immeasurably by the fact that the serial killers in the picture are a husband and wife team, with the strongest aspect being the accommodating spouse played by Emma Booth, who meagerly tries to convince herself that she is still a good person while enabling her husband's blood lusts.
Writes David Crow, "Hounds of Love is a fiercely powerful film that will hit viewers with blunt force trauma and play manipulative torment on their emotions. It is also an immensely impressive achievement of a thriller that may hopefully be the final word on the recently burgeoning "kidnapped girl" subgenre."
I Am Heath Ledger
A documentary about a talent taken from us too soon, I Am Heath Ledger is a commendable film that reframes the story of Ledger as one of manic and artistic euphoria, and not of just tragedy. By talking with personal friends, colleagues, and a few select actors he worked with (or at least let crash on his couch when they were fresh off the boat from Australia), I Am Heath Ledger is an intimate and moving film, even if it skirts the details of his passing a little too gently. (The picture also does not fully dive into his personal life, as much as is desired.)
Still, as our conversation with the directors explained, Ledger's family feels relief that the documentary finally puts to rest the rumors and innuendos about one of the most compelling performers of his generation. It also remembers he was a compelling man and kinder soul too.
Intent to Destroy
An admitted companion film to the melodramatic, and movie star-laden, The Promise, Oscar winning Joe Berlinger's Intent to Destroy documentary is the real main attraction. A harrowing film that will open many Western eyes about not just what the Armenian Genocide was, but why it has been largely forgotten in the United States due to a successful Turkish campaign of denial, Intent to Destroy is a must-see. It highlights how, as former U.S. Ambassador John Marshall Evans phrased it at the film's premiere, Armenian Genocide denial is the "the worst case of alternative facts of the last hundred years."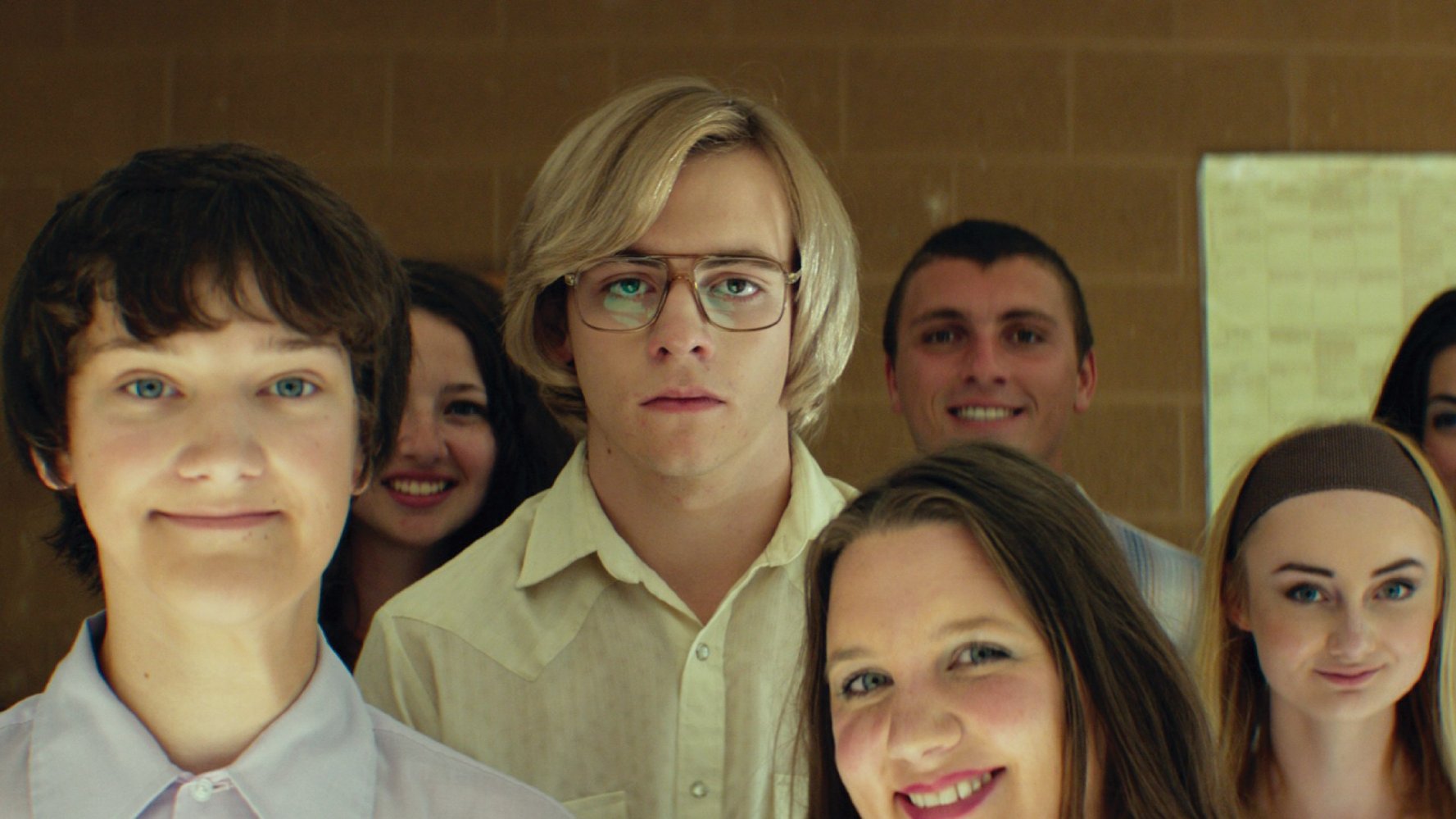 My Friend Dahmer
Making a coming of age story for a serial killer is a tricky proposition, but by adapting a comic book about John Backderf's real-life experiences of growing up as Jeffrey Dahmer's friend, director Marc Meyers builds an affecting and curious piece of work.
Writes Ed Douglas, "At first, My Friend Dahmer feels like a cross between Napoleon Dynamite and the work of Daniel Clowes, who is presumably an influence on Derf's own comics work. Still, there is always the undercurrent that you're watching the early years of someone who would go on to kill 17 boys and men in unthinkable ways. At times, the movie may seem obvious in creating its origin story for the future serial killer, but it's more convincing as you experience the Dahmer family dynamics and how his parents' impending divorce drives him to alcohol and more extensive experiments on animals."
Paris Can Wait
Eleanor Coppola makes her feature narrative film debut at the age of 80 with Paris Can Wait, a sweet natured if somewhat shallow consideration of an unconventional (but highly probable) love story: the romance of a married woman and an undeterred Frenchman.
The film features a beautiful backdrop of Southern France as the characters embark on a journey of wine, love, self-discovery, and most of all food. The film also has genuinely amiable turns by Diane Lane and Arnaud Viard as the will-they-or-won't-they fellow travelers.
Our David Crow still enjoyed its charms, not least of all in the food. He attended a cooking demonstration and lunch with Coppola, Lane, and Viard, and wrote, "'This movie is about an older France,' Coppola explains over a toast—one from an era where classical foods (such as lamb or, for that matter, chocolate crème brûlée) were signs of hospitality and respect, kindness and tradition. Coppola is making her feature narrative debut with Paris after a lifetime as a documentarian, including when she recorded her husband Francis' own bout with obsession on the set of Apocalypse Now in Hearts of Darkness."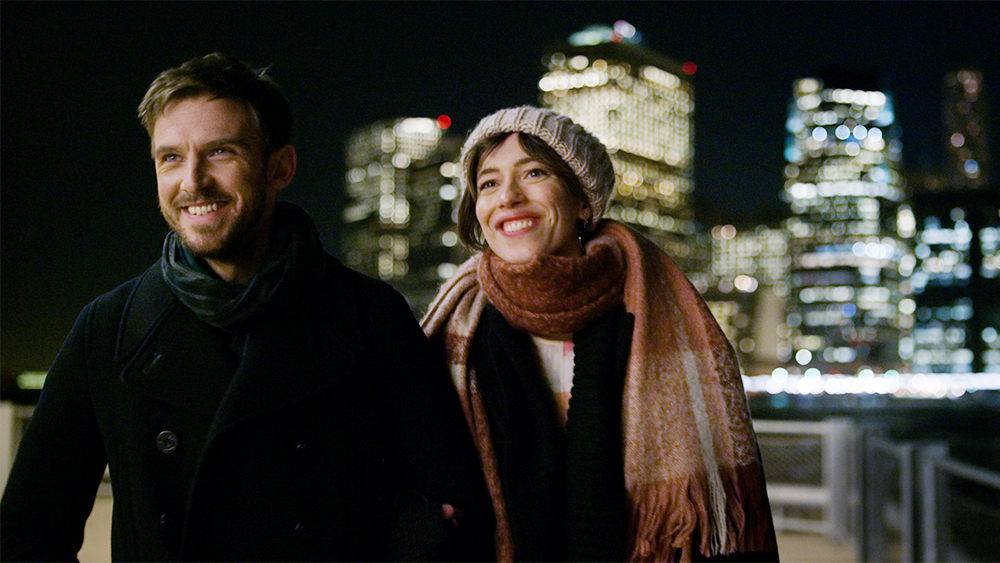 Permission
Some romantic movies focus on the story of coming together, or falling apart. But few explore a much more ambiguous area with as much honesty as Permission. A movie about a couple giving each other permission to "look around," the Dan Stevens and Rebecca Hall-led film takes on a slightly less comfortable tone for a romance, and delivers in dividends because of it.
Our Natalie Zutter writes, "Permission is more heartfelt with its dramatic elements than funny with the comedic ones, though there are small moments of the kind of warm humor that comes from a deep knowledge of one another. A few scenes end a beat too soon, not allowing the punchlines or one-liners the necessary moments to properly land."
Pilgrimage
In spite of featuring geek royalty like Tom Holland, Jon Bernthal, and Richard Armitage, not to mention a wonderful premise about monks on a mission, Pilgrimage made for a rather dull affair.
Our David Crow writes, "Pilgrimage has some nice elements to be sure, not least of which is the stoic landscape the characters inhabit. But when the audience never once feels as if they are there with them, particularly during a third act beholden to the altar of clichés, there is little risk of the movie winning many converts."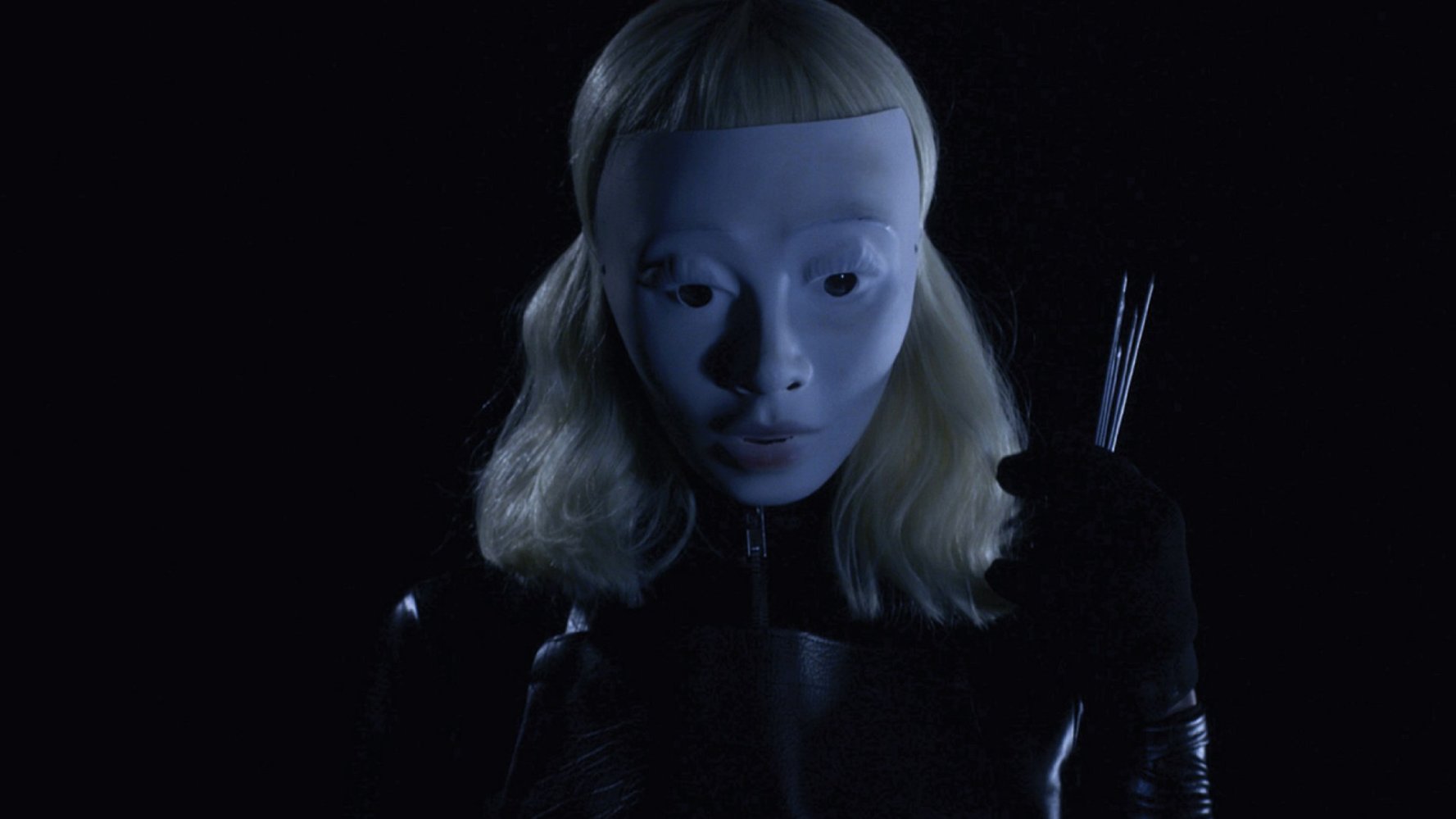 Psychopaths
Here is a film that proves that the Midnight Selections at a film festival, particularly Tribeca, can always be a crapshoot. With an intriguing premise about a serial killer's soul being spread out among a half-dozen people after his execution, each carrying on their own mass murder slaughter the same night that the monster fries, has a pulpy appeal. But there is little else you can credit as "appealing" about this workmanlike and utterly boring horror film.
Mistaking blatant theft as a form of homage, the picture desperately wishes it was the reincarnation of Brian De Palma's psychosexual femme fatale thrillers by way of Rob Zombie excess. But those influences are as haphazard and unfulfilled as its nods (and poor reenactments) of John Carpenter, a dash of Quentin Tarantino, and even some grotesque torture porn through in for good measure in one of the worst vignettes. Strangely, no one seemed to realize that he rest of the picture is torture enough.