News
The Toys That Made Us Season 3 Trailer, Release Date and Everything We Know
Netflix's The Toys That Made Us is returning for a third season, set to cover more plastic icons.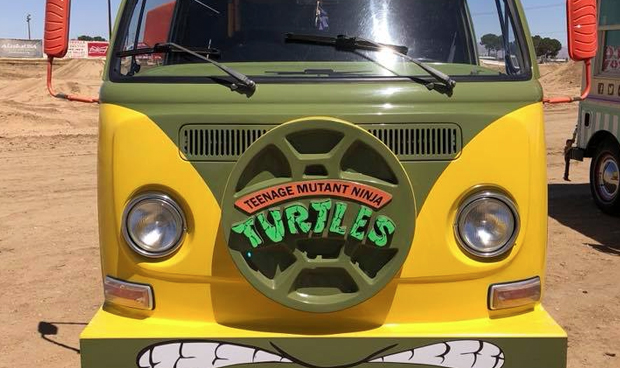 The Toys That Made Us Season 3 is coming soon, set to dispel the whole "8-part documentary series" mandate from its theme song. Indeed, the success of Netflix's incisively entertaining toy industry series made it too good to keep in its proverbial packaging, leading the way for Season 3 to tackle more toy titans.
Seasons 1 of the series tackled Star Wars, Barbie, He-Man/Masters of the Universe and G.I. Joe, and Season 2 showcased Star Trek, Transformers, LEGO and Hello Kitty. Soon, major gaps will be filled with Season 3.
The Toys That Made Us Season 3 Trailer
Here's a just-dropped teaser trailer for The Toys That Made Us Season 3, which, besides showcasing the toy lines set to be covered, reveals the show's newly-revised theme song, reflecting the lyrical change of "continuing" series, rather than the old "8-part documentary series" line.
The Toys That Made Us Season 3 Release Date
The Toys That Made Us Season 3 is set to premiere on Netflix on Friday, November 15.
Series creator Brian Volk-Weiss made the announcement official in a video, joined by Walter Jones, who played Zack Taylor, the original Black Ranger on Mighty Morphin Power Rangers; an especially apropos guest, since Season 3 will be covering the Power Rangers.
The Toys That Made Us Season 3 Episodes
At San Diego Comic-Con 2018, The Toys That Made Us Season 3 confirmed its quartet of episodes and we were lucky enough to hear this news firsthand.
The Season 3 lineup consists of:
Power Rangers
My Little Pony
Wrestling
Teenage Mutant Ninja Turtles
The show is already teasing some of the interviewees.
…Oh, and we weren't kidding about dispelling the "8-part documentary series" line from the theme song. It was confirmed at the show's Comic-Con panel that the line will, henceforth, be replaced with "ongoing documentary series."
Additionally, the show's newly codified long-term design now gives hope for other major classic toy properties (Pokémon, Beanie Babies, Cabbage Patch Kids, ThunderCats, Voltron, Gundam, Marvel, DC etc.,) to get their episodic moments in the spotlight.
Joseph Baxter is a contributor for Den of Geek and Syfy Wire. You can find his work here. Follow him on Twitter @josbaxter.