News
The Right Stuff Author Tom Wolfe Dies at 88
The world's press loses an iconic Gonzo journalist as Tom Wolfe passes at age 88.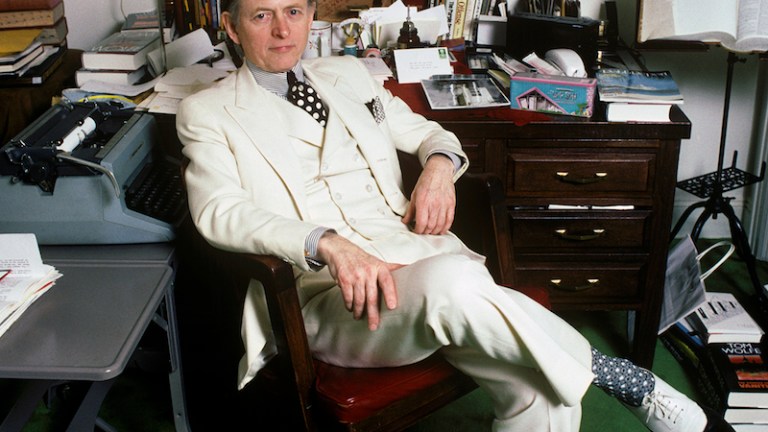 New Journalism pioneer Tom Wolfe, who wrote The Right Stuff and The Bonfire of the Vanities, died of pneumonia in a New York hospital at age 88, according to Variety. The news was announced by Wolfe's long-time agent Lynn Nesbit.
Born in Richmond, Virginia, on March 2, 1930, Wolfe was a star baseball player at his high school and also edited its newspaper. He graduated Washington and Lee University, after he'd turned down Princeton University. The author and journalist started as a regional newspaper reporter at Massachusetts' Springfield Union before moving onto The Washington Post. He moved to New York join the New York Herald-Tribune in in 1962.
Wolfe first came to national prominence after publishing The Electric Kool-Aid Acid Test, which followed Ken Kesey and the Merry Pranksters, in the 1960s. He cemented his reputation with Radical Chic & Mau-Mauing the Flak Catchers and The Kandy-Kolored Tangerine-Flake Streamline Baby, collections of his articles and essays. He also edited a volume of work by writers Truman Capote, Joan Didion, Hunter S. Thompson, Norman Mailer and George Plimpton, titled The New Journalism.
New Journalism mixed traditional journalism for stylized journalism, and "saturation reporting," where a reporter would shadow the subject, observes them over an extended period of time. From 1965 to 1981 Mr. Wolfe produced nine nonfiction books. In 1979, he published the book The Right Stuff about the Mercury Seven astronauts. The book was made into the 1983 film of the same name, which was directed by Philip Kaufman.
"He was a very courageous guy," Gay Talese, a New Journalism pioneer, said, according to The Wall Street Journal. He "already was celebrated for his journalism and nonfiction when, "What does he do? He goes out and writes a best-selling novel." Wolfe's first fiction novel, The Bonfire of the Vanities, was published in 1987. Brian De Palma adapted it to film. It took him 11 years to finish his second novel, A Man in Full, which was published in 1998.
Wolfe critiqued art critics in The Painted Word in 1975, and the architectural decline in From Bauhaus to Our House in 1981. He published The Kingdom of Speech, which elicited controversy over his criticism of Charles Darwin and Noam Chomsky's works in 2016.
Wolfe, who coined the term "the me decade" for the 1970s and "radical chic," was also known for the distinctive tailored white suits he started wearing in 1962. He is remembered for his sense of humor and his penchant for needling sacred cows. He is survived by his wife Sheila, the cover designer for Harper's Magazine, his daughter Alexandra, and son Tommy.