News
The Peter Kay ready reckoner
As Britain's Got The Pop Factor scores big ratings, we put Mr Peter Kay into our ready reckoner chair...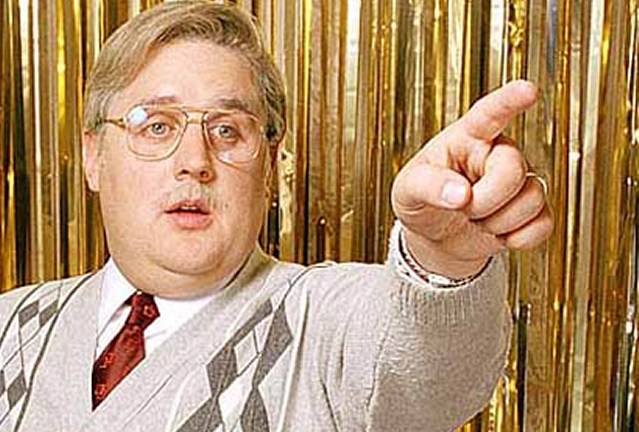 He's one of Britain's foremost comedians, and he returns to our screens this week with an easy spoof of The X-Factor. We take a look back through the career of Mr Peter Kay, in the return of the ready reckoner…
Peter Kay's Britain's Got The Pop Factor
It was quite enjoyable, but was this the laziest and easiest comedy that Kay has ever done? Outstaying its welcome, but with some funny gags too, it just about scraped its third star, yet leaves you wondering if a comic brain such as his could tackle something a little more comedically ambitious.
Doctor Who: Love and Monsters
Some argue that Love and Monsters, the first Doctor-lite episode of the revived series, is a minor masterpiece. This writer thinks it's one of the worst episodes of the show ever made, replete with Kay playing a monster designed by a Blue Peter prizewinner. The end result was not good.
Wallace & Gromit in The Curse Of The Were Rabbit
Voicing duties here, in Aardman's glorious plasticine duo's big screen debut. It's a really good, and very British film, and Kay's tones fit it perfectly.
Max & Paddy's Road To Nowhere
An underwhelming spin-off from Phoenix Nights, which we're coming to shortly. The problem here is that, removed from the foundations of the Phoenix Club itself, you're left with two side characters off on their travels. One or two episodes spark into life, and there are some good chuckles, but it never fully gels. And Paddy McGuinness doesn't help.
Peter Kay: Live At The Bolton Albert Halls
Part of his Mum Wants A Bungalow Tour (which was subsequently, scandalously, released again in a shorter version – Live At Manchester Arena – for a £20+ price), this is a cracking live DVD, our favourite segment of which either has to be the Hob Nobs, or the painfully accurate recreation of Bullseye. Again, terrific stuff.
Phoenix Nights Series 2
Just outstanding, and Kay at the height of his powers. He directed the second series of the show as well as co-writing, and it's surely one of the best sitcoms of the past decade. Brian Potter's fun day is arguably the highlight, and Dave Spikey milks up plenty of the laughs too.
24 Hour Party People
He's not in it much, and this is very much Steve Coogan's movie. It's worth watching, though, with the film charting the rise of the Manchester music movement, and particularly the late Tony Wilson.
Phoenix Nights Series 1
An excellent opening six episodes for the series, and one that generously allows an ensemble of characters to properly develop. Kay's Brian Potter is the star, but the episode where Dave Spikey's Jerry St Clair gets his confidence back in front of heckling students is flat-out brilliant.
That Peter Kay Thing
Uneven, even experimental at times, but all the more interesting for it. The series was made up of six individual stories, the highlight of which for us was The Ice Cream Man Cometh. Note that the bones of Phoenix Nights can be found here, too.
Peter Kay: Live At The Top Of The Tower
The comedy DVD that just keeps on selling finds a then-fairly-unknown Kay on absolute fire, introducing the world to a plethora of catchphrases in one gig. Superb.
John Smith's Adverts
We couldn't finish without mentioning these. Wisely stopping before they got too tired, we still got to enjoy "'Ave It", Grandma's moustache and Engelbert Humperdinck. And it seems appropriate to end on those ads…