News
The Ingrid Pitt Column: party time!
When Ingrid Pitt throws a get-together, she doesn't half get a crowd...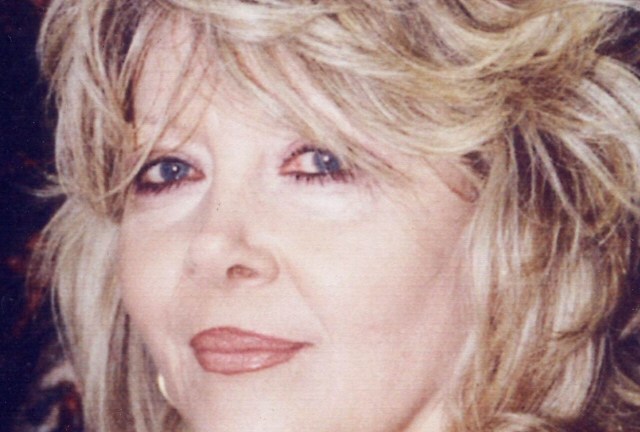 I wasn't looking forward to Saturday. It happens every year. In January I decide it would be nice to have another Fan Club Reunion. So I go ahead, pick a date and send out the invitations. This year was to be the 11th.
During the year I ask various friends and colleagues if they would be interested in coming – mostly they say yes. So I book the restaurant and forget about it. Until about a month before the event. Then I'm sure it is all going to be a disaster. I ring around to see who is still available. Looks good so I'm  cheered up.
A week before the date it started to get edgy again. Christopher Lee rang to say he had to attend a UNICEF meeting in Paris with Roger Moore. Martine Beswicke had a friend flying in from the States and had to meet him at the airport. Valerie Leon was working. Doug Bradley was unavailable. And so it went on. By Friday I was knackered. It was all going wrong! Every time the phone rang I was sure it was more friends about to jack out.
Saturday dawned clear and sunny. Among the seventy or so guests still on board was the wonderful James Herbert, one of the world's greatest horror writers. James is marvellous. He turns out for me every year and really gets into the party spirit.
The lovely Caroline Munro, another hardy perennial, was going to be there. Kate O'Mara was working all over the weekend but she came and stayed until after dinner and then, to the disappointment of many of her fans, had to leave to get an early night as she was filming the following morning at 6 a.m.
One of my real all time favourites managed it although he had grumbled all week at having to drive into 'town', (he thinks anything inside the M25 is 'in town').  I've known Peter  Brace since 1968 when we made Where Eagles Dare. Peter played a number of Nazis doomed to be shot by Clint Eastwood.  You've probably seen Peter in hundreds of films without knowing his name. He's also appeared in countless TV shows. He's big, lumbering and charismatic. He has retired from active stunting now but during his time he has doubled for the top stars in England and Hollywood. He was with his partner, Wendy Smith, who used to be a big wheel at Elstree Studios.
Another guest was to be ex-Chairman of Hammer, Larry Chrisfield. Larry has just moved to Chislehurst and couldn't face the journey up to town at the last minute. From sunny Brighton came my editor and soon to be publisher of my Hammer commissioned book, The Hammer Xperience, David Arnold.
All the way from Ireland came Robert Simpson. Robert is the webmaster for both the Official and Unofficial Hammer Films websites.  He will be wearing his other hat next Saturday as the manager of the Hammer Shop at the NEC in Birmingham. Many of the other guests, myself included, will be there. My stand is joined hip and thigh with the Hammer Shop. So if you are in the area come acalling.
The reunion turned out to be the best to date. Problem is that it looks like I might have to find another venue, We have already outgrown one, The Patio in Shepherds Bush, now the Lowiczanka Restaurant in Hammersmith is getting a little tight fitting. The good/bad news is that it might be possible to extend the dining area either into the main restaurant or take over the main restaurant for the evening. 
So, as our Bill said, all's well that ends well. Wallowing in the after-glow of a great evening I'm already looking forward to next year. How I will feel about it in the dark December days is another thing. But could I possibly miss all that Polish grub?Ingrid's own website is at www.pittofhorror.com, and you can find her column from last week here. She'll be back with more next Tuesday!