News
The Ian Gibson column: credit where credit's due
Ian muses on giving credit to artists, remembering old friends, and ringing in the New Year. Champagne glasses at the ready...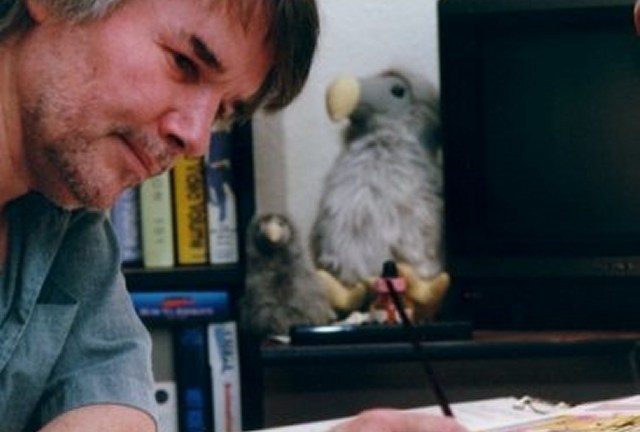 Most readers won't be old enough to recall the days when the idea of crediting an artist or writer was anathema to British editors. They went as far as removing signatures from the artwork before it was published. A far cry from the ways of companies like Marvel especially, where they were proud to proclaim who wrote, drew and even lettered the magazines. I recall looking forward to the odd ways Stan Lee would introduce the story in the credits box, and being awoken to the various aspects of the production process by the humour involved. I think the one that stuck with me most was a panel by Sam Rosen (if my memory serves me). The credits went something like:
Scripted with sponaneity; Pencilled with precision; Inked with intensity; and Lettered with the ball game on!
The last part is the only bit I remember exactly! And you can guess why. It creates a wonderful image of the letterer at his craft. This all came to mind after I'd written the last piece in praise of Richard Starkings and his crew on Elephantmen. I'd mentioned a couple of names, but I'd actually found it difficult to figure out who did what and when, until I read the editorial text. Which, as a comics reader, I never do until I've digested the rest of the contents. It shouldn't be necessary to the function of the comic. And, quite properly, it isn't. But it does detail who did what a little better. So I apologise to any of the creative team for omitting a mention of them.
Though nothing is quite as good as the old style Marvel credit box. But then, I guess things were simpler in those days. Now you might have to credit Apple Mac and Adobe Photoshop along with any of the creative team..? 😉
But that's just me wearing my cynical hat again! Enough. It's the festive season and the New Year is upon us. I guess my attitude towards computers is similar to that of my pal Don Lawrence toward airbrushing – he figured it was a lot of effort to learn produce something that he already managed by traditional methods. And the New Year is a good time to remember those we have lost, like Don.
So, then, a salute to the greats of the industry – may they live in our memory and inspire us to better our own achievements. A New Year toast to you all.
Ian Gibson writes regularly for Den of Geek. His last column can be found here.
And you can find his own website here.