News
The Ian Gibson column: characters looking like characters
Ian Gibson - the very same man behind Halo Jones - ponders the days when the ego of the artist simply gets in the way...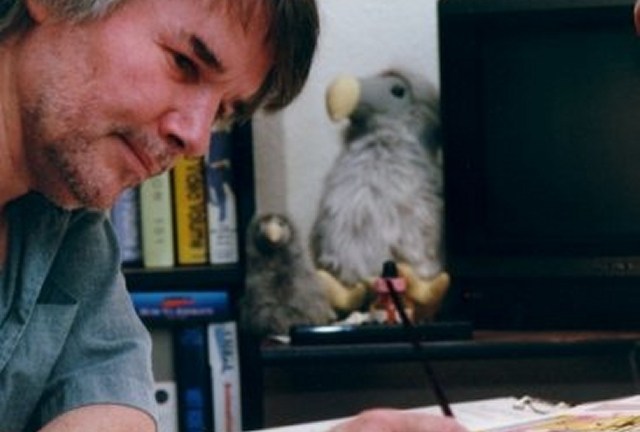 Sitting at the drawing board, twiddling my pencil, pretending to work and lost deep in thought. Not usually about the story I'm working on – more often metaphysical meanderings, or the price of fish.
So, it's often not till I sit at the computer to blog my weekly rite that I cast the mind to comics per se. But then I am usually provoked, rather than inspired, to comment on some aspect of the trade-cum-artform, by something I experience. And that's what brings me to the computer to write.
So, what is it this time?
Costumes.
I was priviledged to get a preview of a set of covers for a much beloved comic character recently. Just about all of them by different artists. But the one thing they all had in common was the lack of any likeness to the original character. Now, is this the artists wishing to impose their own version onto the character? So wrapped up in their own egos that they ignore the greatness of the one who created the character and his vision of the personality behind the name?
Or are they so used to working on costumed characters, where a subtle thing like facial detail is sublimated by the cape and tights type hero, that they have lost the ability to observe character and render it?
You draw Batman – all you draw of the face is the chin!You draw Judge Dredd – all you draw of the face is the chin!But I'm a fine one to comment! Mr Miracle had very little showing apart from his eyes!
I know it is a difficult thing to capture genuine character in a face. That's why Superman was stereotyped into a lantern jawed creature with a Bill Haley quiff.And some days I can't remember what Halo Jones looks like!
But the readers, bless 'em (without whom we wouldn't have employment! ) are expecting to see their favourite characters looking like their favourite characters. They, for the most part, are not interested in the egos of the artists.
But a liberal dose of magnanimity is due. I do recall as a young artist wanting to do 'my version' of characters I was engaged to illustrate. And being slapped over the wrist for it too! Larry the Lamb is supposed to look lamb-like and Rupert the Bear is not Rupert without his Tartan trousers. But, there we go with costumes again!
Maybe I should have given Halo a big 'H' t-shirt to make my life easier?
Something to ponder for my next characters…..Find Ian's own website at www.ian-gibson.com.And check out his last column right here.
He'll be back again next Tuesday!