News
The Ian Gibson Column: celebrating Victor De La Fuente
In this week's column, Ian contemplates the independents, and celebrates a Spanish master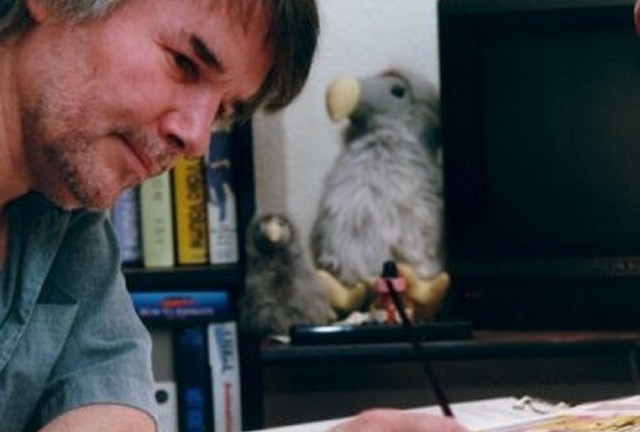 One of the problems I encounter in trying to write about comics is that I am blissfully ignorant about what is happening in the mainstream media.
Happily, film has brought a great deal of life back into the American houses of Marvel and DC. Though I'm pretty sure that most of the audience for the X-men aren't aware of the wonderful work done by Neal Adams on the series back in the 70s. Or the creative genius of King Kirby that gave life to the Fantastic Four.
But I tend to forget that there are independent publishers doing quite charming stuff.
Back when I was doing my – now legendary – Halo Jones – a young man named Richard Starkings got the task of lettering book three of the series. From such humble beginnings, he has built himself a nice little publishing empire based around a set of characters in Elephant Man, Hip-Flask, and even Vanity Case. A man after my own heart as far as the punning of the titles goes. And it looks like he has the support of some of the mighty ones of the industry with covers from Brian Bolland and Dave Gibbons, who have become legends in their own ink-wells!
But today is a history lesson.
I was a little surprised, when contacted by a fan of my Mr. Miracle work, to find that he wasn't aware of some of my personal heroes – like Victor De La Fuente and Hernandez Palacios or even Carlos Jimenez! So I figure it's time for me to sing the praises of some of the Spanish masters.
The one I want to direct everyone to is Victor De La Fuente.
His series of cowboy stories – Amargo and My Name is Sunday – are lessons in page layout, rhythm of story-telling and "man can that fellow draw horses!" But, beyond this, his work for Trinca (a Spanish comic of the 70s) in the shape of Haxtur and Ventura del Fuego are sublime in their composition, colour and the charm of the story he was telling.
Each page is a pure design in and of itself. Nothing is out of place. Yet each frame within it is a perfect piece of design independently. So the whole page is a mind blowing dance of rhythm and structure that surrenders nothing of the basic need to tell the tale. You can't get better than this!
I encourage anyone who has an interest in the comic medium to search for his work and experience his genius. Sit back and enjoy!
Here endeth the lesson.Check back every Monday for a new column from Ian Gibson. You can find last week's column right here. And Ian's website can be found at www.ian-gibson.com.