News
The Holzer Files Series Tracks America's First Ghost Hunter
Travel Channel's Ghostober looks back at old haunts as The Holzer Files follows pioneering ghost hunter who inspired Amityville Horror.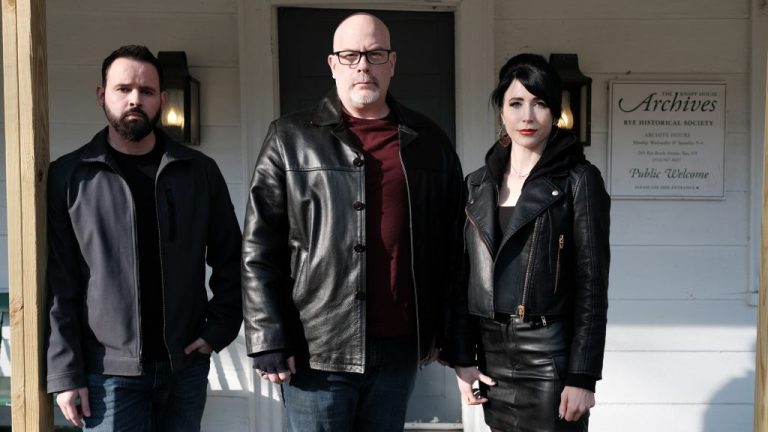 Halloween falls every week in Ghostober, Travel Channel's month-long celebration of all things spooky. Shane Pittman, Dave Schrader and clairvoyant, clairaudient and clairsentient intuitive Cindy Kaza will resurrect the cases of America's first ghost hunter on the new series The Holzer Files.
Holzer is recognized as the "father of the paranormal." His works inspired Dan Aykroyd and Harold Ramis to write Ghostbusters. Born in Vienna in 1920, Dr. Hans Holzer is one of the most famous parapsychologists in this dimension. The author of 138 books, mostly on the occult, he is best known for inspiring The Amityville Horror.
In January 1977, he and Ethel Meyers, a medium, investigated the the Long Island property reputedly haunted by previous owner Ronald Defeo Jr., who murdered his family at the home in 1974. Meyers determined the house was built over a Native American burial ground , and the killings happened because Defeao was possed by Rolling Thunder, a Shinnecock Indian Chief enraged at the desecration. Holzer's works Witches: True Encounters with Wicca, Wizards, Covens, Cults and Magick, and Wicca: The Way of the Witches, helped codify modern witchcraft. That's because Holzer was a master of the Craft. Training with King of the Witches Alex Sanders who founded the Alexandrian tradition, and receiving his degrees from Maxine Sanders.
further reading: Demon House Creator Zak Bagans Talks About Its Destruction
In The Holzer Files, a dedicated paranormal team will investigate the "terrifying true hauntings" which were recently discovered in Holzer's case files. The team, led by Schrader and including evidential medium Kaza, and equipment technician Pittman, were given acces to "thousands of documents, letters, photographs and chilling audio and visual recordings dating back to the 1950s.  They will be picked apart over 10 one-hour episodes.
further reading: Hereditary: The Real Story of King Paimon
Travel Channel recently announced Ghost Adventures: Serial Killer Spirits, which stars Zak Bagans and his team on a terrifying cross-country journey to document if evil energy. That four-part miniseries lingers premieres Saturday, October 5. They will also air the two-hour Halloween special Ghost Adventures: Halloween 2019, which visits the house which inspired film, The Conjuring.
The Holzer Files premieres Thursday, October 3, at 10 p.m. on Travel Channel.
Read and download the Den of Geek SDCC 2019 Special Edition Magazine right here!
Culture Editor Tony Sokol cut his teeth on the wire services and also wrote and produced New York City's Vampyr Theatre and the rock opera AssassiNation: We Killed JFK. Read more of his work here or find him on Twitter @tsokol.