News
The Exorcist's William Friedkin to Release Exorcism Documentary in April
The director of The Exorcist, William Friedkin, has made a doc about the Vatican's most famed exorcist with The Devil & Father Amorth.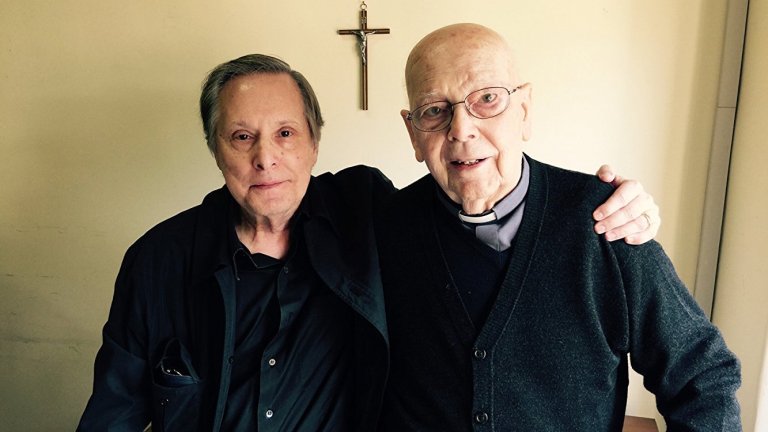 William Friedkin holds the distinction of directing the first major—and by far the still scariest—exorcism movie ever made. Indeed, The Exorcist became a cultural phenomenon unlike any other horror movie before or since when it was released the day after Christmas in 1973.
Adapted from William Peter Blatty's bestselling novel (Blatty also wrote the screenplay), The Exorcist sold more tickets than The Force Awakens or The Avengers because it hit a nerve for moviegoers at the time, especially those who grapple with, or revel in, faith: it wasn't really a horror movie. The Exorcist is a blunt drama about the loss of faith when faced with all-consuming evil.
Or more precisely, it's a film written by a believer but directed by a skeptic, the latter of whom used every filmmaking trick in the book to make him and his audience believe in demonic spirits.
Friedkin, a mercurial filmmaker with an eclectic career, went on to do many other films, including some rather grisly and intense thrillers like Bug and Killer Joe, but The Exorcist remains as one of the definitive masterpieces about the struggle between belief and doubt—one he seems to still be sparring with considering that at 82-years-old, he is about to release a documentary about one of the Vatican's most famed exorcists. And The Devil & Father Amorth will be here sooner than you think, as The Orchard has already secured its April 20 release date.
Derived from a chance meeting between Friedkin and Father Gabriele Amorth in 2016—just months before Amorth's death—Friedkin became fascinated by the priest who claimed to have performed tens of thousands of exorcisms over the years (counting each prayer cycle against possession or partial possession as an individual exorcism). In fact, while serving as an exorcist for the Diocese of Rome, Father Amorth also founded the International Association of Exorcists in 1990.
With The Devil & Father Amorth, Friedkin takes his camera to follow Father Amorth as the Vatican priest performs an exorcism on an Italian woman.
Friedkin said the following about his experiences on the doc:
"In the early 1970s when I directed The Exorcist, I had not witnessed an exorcism but I wondered how close I had come to portraying reality," Friedkin said. "I had been curious to meet Father Amorth for many years and when he granted permission to meet and film him in Rome last May, it was the opportunity to complete the circle and see how close that film came to reality."
The documentary was produced by Mickey Liddell and Pete Shilaimon at LD Entertainment, and is expected to enjoy a limited theatrical release on April 20, which will then be followed by a wide digital release.