Features
The Den of Geek Podcast: Westworld, MCU, Jurassic World, and More
For the late June edition of G! News, we cover the latest film, television, and gaming news, plus Joe Pera of Joe Pera Talks With You.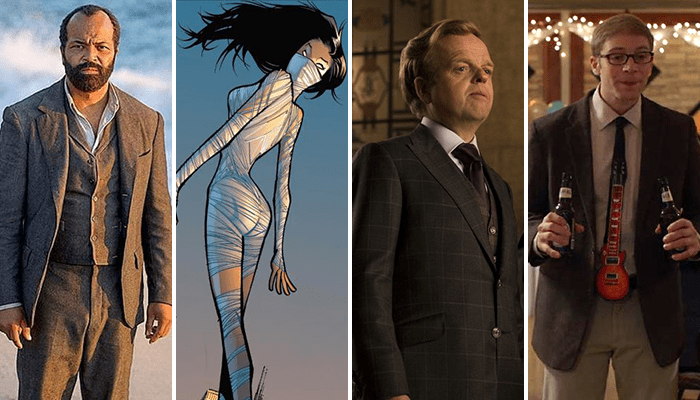 G! News, our Den of Geek podcast, continues with the second half of June 2018. Twice a month, the hosts pull some of the more discussable topics from the recent goings-on in movies, television, comics, and gaming to add their own commentary while directing listeners to where they can read more about the entertainment news they talk about.
The latest movie, television, and gaming news includes a couple of season 2 discussions: one for Westworld on HBO, for which Den of Geek has a guide to keep track of all the timelines; and the other for Mars on Nat Geo, whose sophomore season includes a host of new guests and actors. There's also a breakdown of the video games to watch out for in 2018.
Toby Jones has some gleeful words to share about his villain role in Jurassic World: Fallen Kingdom, and our hosts spend some time talking about the viewing order for the Marvel Cinematic Universe, including Netflix offerings as well as the big films. Finally, news of a Spider-Man spinoff for webspinner, Silk, is discussed along with other Sony offerings in Peter Parker's world.
The bonus content this week comes from Den of Geek contributor, Daniel Kurland, who shares a very entertaining interview with comedia Joe Pera of Adult Swim's Joe Pera Talks With You.
The Den of Geek Podcast will be coming to you twice a month to take the latest entertainment news to the next level and to give listeners a different way to find their favorite stories on Den of Geek. Subscribe on Apple Podcasts, Soundcloud, or your app of choice! Or simply listen below!