Features
The Den of Geek Podcast: Thanos, Black Panther, Supernatural, Star Wars and More
For the early May edition of G! News, we cover the latest film, television, and gaming news, plus talk about the science of Star Wars.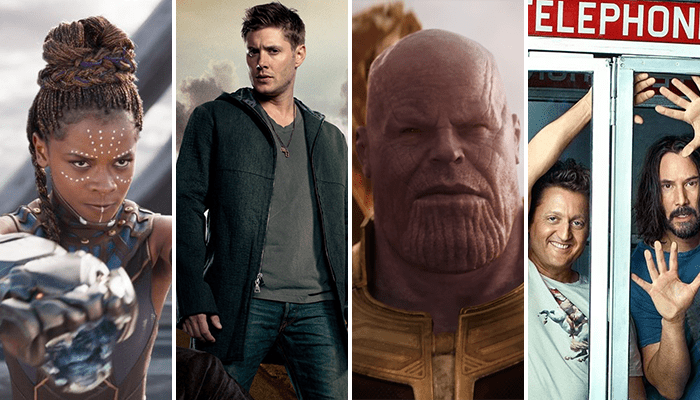 G! News, our Den of Geek podcast, continues with the first half of May 2018. Twice a month, the hosts pull some of the more discussable topics from the recent goings-on in movies, television, comics, and gaming to add their own commentary while directing listeners to where they can read more about the entertainment news they talk about.
This edition of G! News includes a couple of Marvel supplementary discussions, including a Black Panther reference guide and a list of unusual moments for the Avengers: Infinity War villain, Thanos. Other movie news includes our take on the announcement that a third Bill & Ted movie is in development with Keanu Reeves, Alex Winter, and the original creators attached.
We take a look at a couple of lists that showed up on the site recently, including some upcoming Netflix TV projects and a few of the films that made an appearance at the 2018 Tribeca Film Festival. Lastly, the hosts discuss some of the unusual circumstances surrounding the recent renewal of Supernatural for a 14th season on The CW.
The bonus item this time around is an interview with Rao Paoletta, senior editor and space expert at Inverse.com, who spoke with us about the science of Star Wars.
The Den of Geek Podcast releases new episodes twice a month to take the latest entertainment news to the next level and to give listeners a different way to find their favorite stories on Den of Geek. Subscribe on Apple Podcasts, Soundcloud, or your app of choice! Or simply listen below!