Features
The Den of Geek Podcast: SXSW, Westworld, Krypton, and More
For the late March edition of G! News, we cover the latest film, television, and gaming news, plus a deep dive into Syfy's Krypton!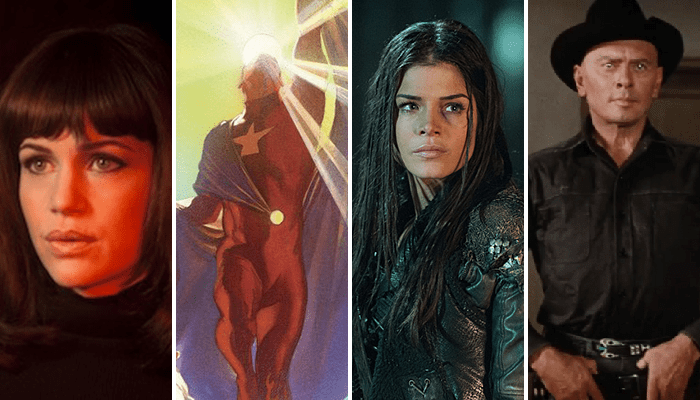 G! News, our Den of Geek podcast, continues with the latter half of March 2018. Twice a month, the hosts pull some of the more discussable topics from the recent goings-on in movies, television, comics, and gaming to add their own commentary while directing listeners to where they can read more about the entertainment news they talk about.
Since it's South by Southwest Film Festival season, our hosts begin with a discussion of a couple of featured films. They also talk about what might be in store for Octavia, Marie Avgeropoulos' character in The 100, as well as the recently unlocked characters, including Luke Skywalker and Darth Vader, in EA's Battlefront 2.
The discussion then moves onto Fremantle Media's development deal for an Astro City TV adaptation, and the hosts also highlight the merits of revisiting the 1973 Westworld movie that inspired the HBO series. Finally, the guys discuss the dangers of Microsoft's "language ban" policies that were recently added to their terms of service.
The bonus item in this podcast is a chat with Den of Geek editor and Superman expert, Mike Cecchini, about Syfy's new series, Krypton, with a specific focus on comics inspiration and easter eggs.
The Den of Geek Podcast will be coming to you twice a month to take the latest entertainment news to the next level and to give listeners a different way to find their favorite stories on Den of Geek. Subscribe on Apple Podcasts, Soundcloud, or your app of choice! Or simply listen below!