Features
The Den of Geek Podcast: Oscars, Batgirl, Stargate, and More
In the February 2018 late edition of The Den of Geek Podcast, our hosts discuss the latest entertainment news from the site.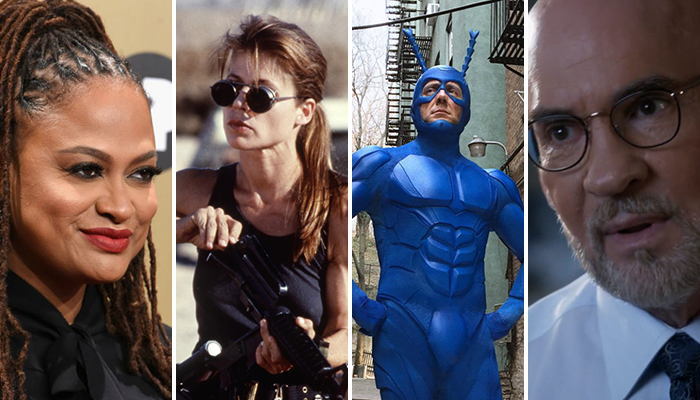 The affectionately titled G! News, our Den of Geek podcast, continues with the second half of February 2018. Twice a month, the hosts pull some of the more discussable topics from the recent goings-on in movies, television, comics, and gaming to add their own commentary while directing listeners to where they can read more about the entertainment news they talk about.
The conversation begins with speculation about some of the possible female directors that could take up the Batgirl gig now that Joss Whedon has backed out. Then comes news of a fan-driven Stargate revival campaign, which seeks to bring a fourth series to MGM to draw more viewers than Stargate Origins might be capable of on its own. The history of The Tick, from Dark Horse comic to animated series to live action Amazon hit, is also on the table this month.
With news of the still-untitled Terminator 6 movie beginning filming in May, the hosts talk about the quirky aspects of this film's treatment of canon. The fierce battle among the top nominees for the Oscars also comes up in conversation with editor David Crow's top picks, and the discussion ends with news of M. Night Shyamalan's new development deal with Apple.
For bonus content this month, Daniel Kurland interviews with Mitch Pileggi, who plays FBI Assistant Director Walter Skinner of The X-Files.
The Den of Geek Podcast will be coming to you twice a month to take the latest entertainment news to the next level and to give listeners a different way to find their favorite stories on Den of Geek. Subscribe on Apple Podcasts, Soundcloud, or your app of choice! Or simply listen below!