Features
The Den of Geek Podcast: NYCC 2018 Highlights and More
For the October early edition of G! News, we cover the news coming out of New York Comic Con, plus Chin Han of Skyscraper.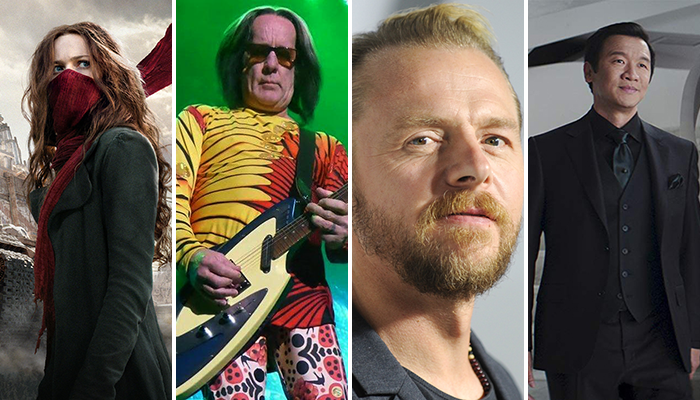 G! News, our Den of Geek podcast, continues with the first half of September 2018. Twice a month, the hosts pull some of the more discussable topics from the recent goings-on in movies, television, comics, and gaming to add their own commentary while directing listeners to where they can read more about the entertainment news they talk about.
Read and download the Den of Geek NYCC 2018 Special Edition Magazine right here!
It's New York Comic Con season, and quite a few of our stories come from panel announcements and interviews. We have news from a Mortal Engines interview with Peter Jackson, Philippa Boyens, and director Christian Rivers. A surprising casting announcement came out of a panel for The Boys on Amazon Prime Video as well, and we share a list of highlights from the convention in general, including some favorite cosplay.
With Halloween approaching, we simply had to talk about some lesser known horror classics. We also go through part of the list of Rock Hall of Fame nominees, paying close attention to some of our favorites. And lastly, we marvel over the fact that Supernatural is still going and talk about why that might be.
Finally, our bonus item is an interview with Chin Han, who plays billionaire visionary Zhao Long Ji in the Dwayne Johnson action vehicle, Skyscraper, which recently released on DVD and Blu-ray.
The Den of Geek Podcast releases new episodes twice a month to take the latest entertainment news to the next level and to give listeners a different way to find their favorite stories on Den of Geek. Subscribe on Apple Podcasts, Soundcloud, or your app of choice! Or simply listen below!
Michael Ahr and Dave Vitagliano are writers, reviewers, and podcasters here at Den of Geek; you can check out Mike's work here or follow him on Twitter and Dave's work is here.