Features
The Den of Geek Podcast: Luigi's Death, The Clone Wars, The Happytime Murders, and More
For the early August edition of G! News, we cover the latest film, television, and gaming news, plus Todd Berger of The Happytime Murders.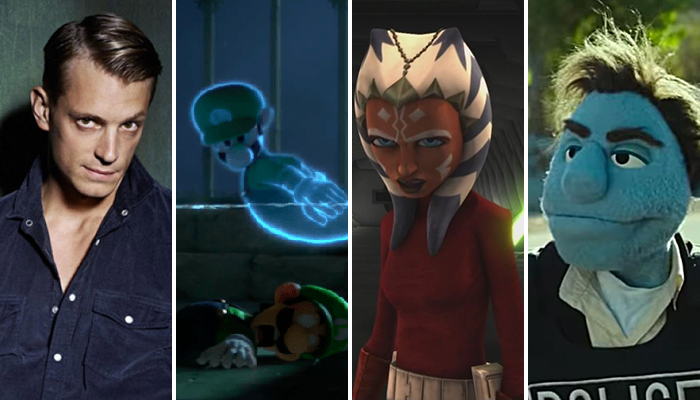 G! News, our Den of Geek podcast, continues with the first half of August 2018. Twice a month, the hosts pull some of the more discussable topics from the recent goings-on in movies, television, comics, and gaming to add their own commentary while directing listeners to where they can read more about the entertainment news they talk about.
The eclectic series of news items begins with the excitement of Joel Kinnaman joining Ronald D. Moore on a new sci-fi project for Apple. Then the hosts share a Den of Geek writer's advice for Star Wars: The Clone Wars as it makes its return to television. Discussion follows about the Ursula K. Le Guin adaptation in the works for her novella, Nine Lives.
One of the hosts disagrees with a unfavorable review for The Guernsey Literary Potato Peel Pie Society, and the other shares some favorites from a list of underrated time travel movies. Finally, there's speculation about the implications of Luigi's death in a recent trailer for Super Smash Bros. Ultimate for Nintendo Switch.
The bonus item this time around is Daniel Kurland's interview with Todd Berger, screenwriter of The Happytime Murders, an R-rated puppet feature coming on August 24, 2018.
The Den of Geek Podcast releases new episodes twice a month to take the latest entertainment news to the next level and to give listeners a different way to find their favorite stories on Den of Geek. Subscribe on Apple Podcasts, Soundcloud, or your app of choice! Or simply listen below!
For the full playlist of recent G! News episodes, see below.