Features
The Den of Geek Podcast: Joker, Veronica Mars, Maniac, and More
For September's late edition of G! News, we cover the latest film, TV, and gaming news, plus Christy Karacas of Ballmastrz 9009.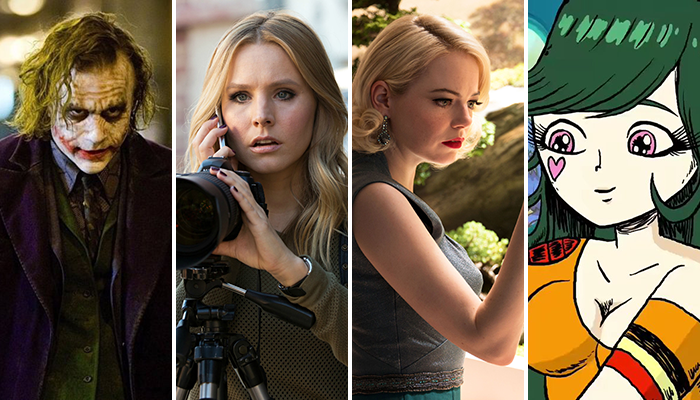 G! News, our Den of Geek podcast, continues with the first half of September 2018. Twice a month, the hosts pull some of the more discussable topics from the recent goings-on in movies, television, comics, and gaming to add their own commentary while directing listeners to where they can read more about the entertainment news they talk about.
In this edition of the podcast, with fall in full swing, we tackle another set of movie, TV, and gaming news items! We start off with a look at some of the most anticipated movies of 2019 (and not just the big Marvel and Disney properties). Then we explore the list of the six different actors who have played the Joker in various Batman incarnations over the years.
In gaming news, we discuss the inspiration behind and the similarities between Castlevania and the Bram Stoker's Dracula, and we speculate on the possibilities of a Diablo animated series adaptation on Netflix. Finally in TV news, we talk about how Maniac on Netflix blurs the lines between cinema and television, and applaud the fact that Veronica Mars is getting a revival on Hulu.
Daniel Kurland returns to the podcast in our bonus segment to share his interview with Christy Karacas, the creator of Ballmastrz 9009 on Adult Swim.