Features
The Den of Geek Podcast: Fahrenheit 451, Killing Eve, Catch-22, and More
For the late May edition of G! News, we cover the latest film, television, and gaming news, plus Scott Kelly's thoughts on UFOs..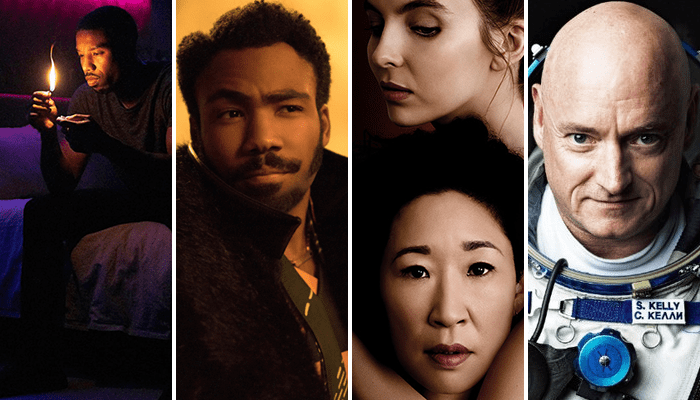 G! News, our Den of Geek podcast, continues with the second half of May 2018. Twice a month, the hosts pull some of the more discussable topics from the recent goings-on in movies, television, comics, and gaming to add their own commentary while directing listeners to where they can read more about the entertainment news they talk about.
The discussion starts out on a political bent as the hosts discuss HBO's modern take on Bradbury's Fahrenheit 451 in the age of Trump as well as the implications of the director of Solo: A Star Wars Story saying that Lando Calrissian is pansexual. The importance of the framing BBC America's Killing Eve through the female gaze in the current cultural moment is also discussed.
A couple of shows in development are also on the table in this edition of the podcast, as the latest news about Amazon's billion dollar Lord of the Rings series speculates on the focus of the story. George Clooney's adaptation of Catch-22 is examined as well, especially with some of the interesting recent cast announcements. Discussion wraps up with gaming news about Resident Evil 7 introducing its cloud-based content on Switch.
The bonus content this week comes from Den of Geek contributor, Alejandro Rojas, who shares his experience of speaking with astronaut Scott Kelly about UFOs.
The Den of Geek Podcast will be coming to you twice a month to take the latest entertainment news to the next level and to give listeners a different way to find their favorite stories on Den of Geek. Subscribe on Apple Podcasts, Soundcloud, or your app of choice! Or simply listen below!