Features
The Den of Geek Podcast: Doctor Strange, God of War, Prince, SKAM, and More
For the late April edition of G! News, we cover the latest film, television, and gaming news, plus share an interview with Jim Dooley.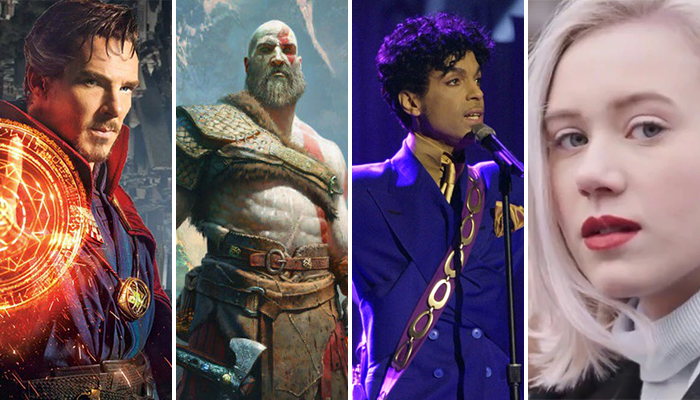 G! News, our Den of Geek podcast, continues with the second half of April 2018. Twice a month, the hosts pull some of the more discussable topics from the recent goings-on in movies, television, comics, and gaming to add their own commentary while directing listeners to where they can read more about the entertainment news they talk about.
Our hosts start off with some classic music and pop culture discussions, making connections between Pink Floyd and Doctor Strange as well as anticipating posthumous releases from Prince's vault of performances. Things also get deep with a discussion of religion in season two of Hulu's The Handmaid's Tale.
In gaming news, the guys admire the storytelling in the recent revival of the tale of Kratos in God of War. Finally, the television discussion commences with the story of David Tennant having been considered for the role of Hannibal Lecter in NBC's Hannibal and ends up with anticipation for the the transmedia teen drama, SKAM Austin.
The bonus item in this podcast fits with the earlier music theam: an interview with composer extraordinaire, Jim Dooley, who scored much of the second season of Netflix's A Series of Unfortunate Events.
The Den of Geek Podcast will be coming to you twice a month to take the latest entertainment news to the next level and to give listeners a different way to find their favorite stories on Den of Geek. Subscribe on Apple Podcasts, Soundcloud, or your app of choice! Or simply listen below!