News
The Den of Geek Podcast: Aquaman, Spider-Women, George Takei, and More
For the November late edition of G! News, we we cover the latest film and television news, plus a chat with George Takei.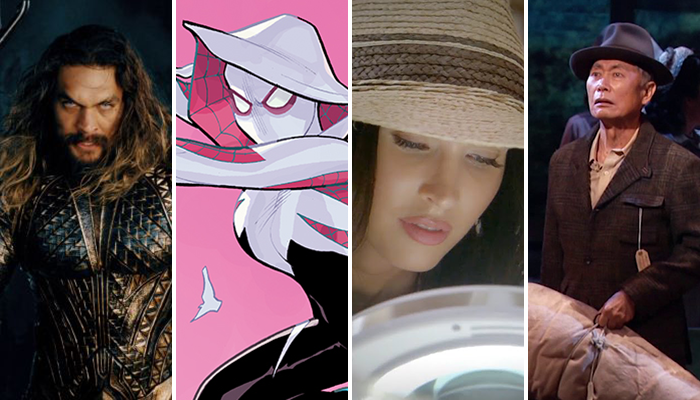 Finally, we're very excited to share with you our interview with George Takei, whose Broadway musical, Allegiance, inspired by his real-life experience with Japanese-American internment camps during World War II, is headed to a theater near you via Fathom Events.
G! News is being phased out in favor of a new podcast coming in 2019! Stay tuned for more exciting behind-the-scenes content from your favorite movies, TV shows, games, comics, and more!
The Den of Geek Podcast has ended its one-year run. In that time it released new episodes twice a month to take the latest entertainment news to the next level and to give listeners a different way to find their favorite stories on Den of Geek. Subscribe on Apple Podcasts, Soundcloud, or your app of choice! Or simply listen below!
Michael Ahr is a writer, reviewer, and podcaster here at Den of Geek; you can check out his work here or follow him on Twitter. Dave Vitagliano has been writing and podcasting about science fiction television since 2012. You can read more of his work here. He presently hosts Sci Fi Fidelity Podcast and The Den of Geek Podcast.