News
The Den of Geek Podcast: Aquaman, Spider-Women, George Takei, and More
For the November late edition of G! News, we we cover the latest film and television news, plus a chat with George Takei.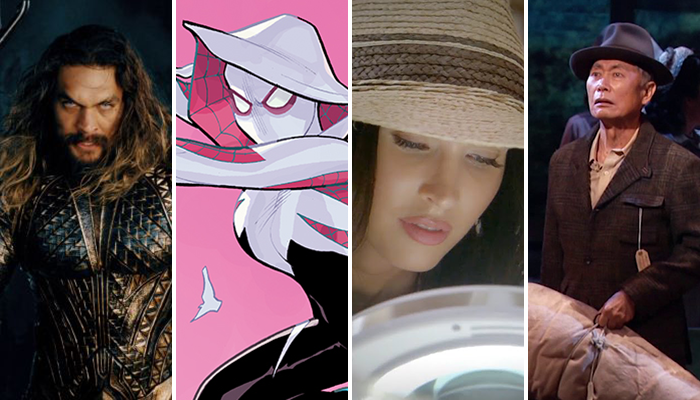 Finally, we're very excited to share with you our interview with George Takei, whose Broadway musical, Allegiance, inspired by his real-life experience with Japanese-American internment camps during World War II, is headed to a theater near you via Fathom Events.
G! News is being phased out in favor of a new podcast coming in 2019! Stay tuned for more exciting behind-the-scenes content from your favorite movies, TV shows, games, comics, and more!
The Den of Geek Podcast has ended its one-year run. In that time it released new episodes twice a month to take the latest entertainment news to the next level and to give listeners a different way to find their favorite stories on Den of Geek. Subscribe on Apple Podcasts, Soundcloud, or your app of choice! Or simply listen below!