News
The Crawling Ear Column: Vinyl Crusade
Introducing another new columnist - James Greene, stateside aficionado of all things musical. And geeky. And he sure loves his vinyl...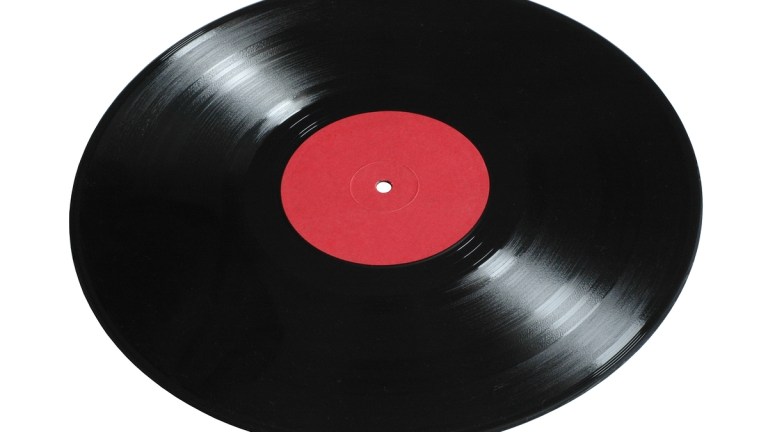 Record collecting is by far one of the geekier pursuits of happiness. There's just no getting around it. Doesn't matter how crucial your hair looks or how tight your black jeans are; you're going to look stupid sitting on the floor of a record shop, hunched over a dusty crate of vinyl searching for the ultra rare first pressing of Puke Brigade's third album (the one with the drawing of Donny Osmond getting ear-fucked on the back cover). You might as well just put aside all pretenses and go album hunting in a chicken costume.
This sentiment was prevalent in my mind as I saw the assorted hipsters milling around New York's Metropolitan Pavilion awaiting the start of the 2007 WFMU Record & CD Fair Friday afternoon. I already knew this thing was going to be like a Star Trek convention in reverse: everyone trying to out-cool one another while refusing to admit how shallow and sad the quest for out of print Cob Nobbler singles really is. There would be no coming together as one. Every single person in attendance had only one thing in mind – their music collection and how they could improve it.
Of course, I have to include myself, lest you think I'm a hypocrite. I walked in completely focused on Operation: Find Cool Shit Before Other People. If I'm at all different from any of these clowns, it's because I keep my mouth shut. If a fellow music junkie busts a move in front of me at Jojo's LP Hell, thereby restricting my access to the New Zealand ghost core box, I swallow my pride and move along. I certainly don't get caught up in venomous arguments that culminate in threats of jujitsu and mass bombings (I found myself literally in the middle of such an argument during my first five minutes on the Pavilion floor; needless to say, the verbal donnybrook ended without any martial arts or military action).
As I waded through a sea of Ward Cleaver-on-acid types and their Betty Crocker Punk Rocker girlfriends, I had to stop and ponder the enduring appeal of music on the vinyl format. It's been going strong for about half a century now, outlasting eight tracks, cassette tapes, mini discs, and even the wax cylinder. Does everything truly sound better on vinyl, or do people just like looking at bigger photos of their favorite artists? One thing's for sure – they still haven't perfected a way to listen to LPs in your car. The needle jumps around like crazy whenever I so much as tap the brake.
So did I find that copy of Death Tastes Like Asbestos by Grindfeld I've always been looking for? No, but for a few coins I got The Baroque Beatles Book, that wacky sixties album that reworks John, Paul, George, and Ringo by way of Bach. Other great cheapies included Steve Martin's "King Tut" single with picture sleeve, The Best of Jolson (a double LP set!), and Eddy Wasilewski's Polka Band Recorded Live At A Polish Party. On the CD front, the big score was a copy of Coffin Break's Rupture. Finally, I'll have street cred in Seattle in 1994. Another good find was Fiend Club Lounge, the disc of easy listening Misfits covers by the Nutley Brass. You haven't heard "Hatebreeders" until you've heard it on synthesized trumpets.
Right before my friend John and I left, we spotted what we both agreed was the coolest item on the showroom floor: an End of the Century LP autographed by all four Ramones. How much was the disheveled dealer sitting next to it asking?
"Oh, it's not for sale, really. I'm just showing it off," he smiled. "Some guy offered me eight hundred bucks* for it, but I just couldn't do it. It's too special."
Proof positive that once you have that Holy Grail vinyl item, your days of looking silly bending over record bins might be over. Indeed, you can proudly take a seat and chill out while a whole new generation crowds around you in search of their own treasured music piece.
* That's three hundred and eighty seven pounds to you Brits.
James will be back with his column next week…!