News
The Carmilla Movie: Release Date, Trailer, Cast
The Carmilla Movie trailer is here!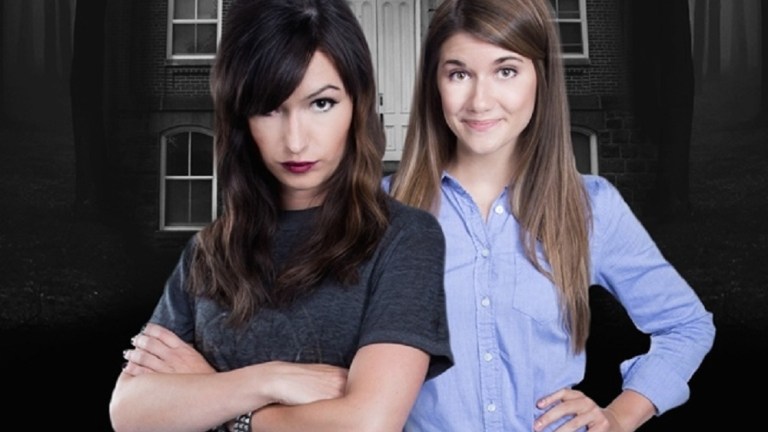 If you want to see The Carmilla Movie, starring Elise Bauman and Natasha Negovanlis, in theaters, you'd better "x" out Thursday, October 26th on your calendar. Oh, and you also need to be in Canada.
The Carmilla Movie Trailer
The Carmilla Movie had a panel at New York Comic Con, where they dropped the full-length trailer to a room full of enthusiastic Creampuffs. Stay tuned for our full report from the panel (and press room), but, for now, check out this gorgeous trailer…
Here's a teaser trailer for the flick…
The Carmilla Movie Release Date
The movie based on the web series phenomenon Carmilla (which, in turn, was based on the 19th century short story by Joseph Sheridan Le Fanu about a lesbian vampire) will screen in 30 cities across Canada for one night only before being released on screening platforms the following day, on October 27th. (Fans who pre-ordered The Carmilla Movie on VHX will be able to stream the film on October 26th.)
For tickets to the screenings, visit www.cineplex.com/events or www.cineplex.com/Movie/the-carmilla-movie.
The Carmilla Movie will be available to stream globally via Fullscreen. Here's the official synopsis:
It has been five years since Laura (Bauman) and Carmilla (Negovanlis) vanquished the apocalypse and Carmilla became a bonafide mortal human. They have settled into a cozy apartment in downtown Toronto; Laura continues to hone her journalism skills while Carmilla adjusts to a non-vampire lifestyle. Their domestic bliss is suddenly ruptured when Carmilla begins to show signs of "re-vamping" – from a fondness for bloody treats to accidental biting – while Laura has started having bizarre, ghostly dreams. The couple must now enlist their old friends from Silas University to uncover the unknown supernatural threat and save humanity – including Carmilla's.
In addition to Elise Bauman and Natasha Negovanlis, The Carmilla Movie's cast includes: Wynonna Earp's Dominique Provost-Chalkley, The Strain's Grace Lynn Kung, and The Expanse's Cara Gee, as well as returning Carmilla cast members: Annie Briggs, Kaitlyn Alexander, Nicole Stamp, and Matt O'Connor. 
All episodes of the Carmilla series are available via Smokebomb's  YouTube channel KindaTV.