News
The Archies Meet Blondie This March
The legendary new wave act jams with comicdom's greatest rockers early next year when Blondie meets The Archies!
Insert Jughead/Eat to the Beat joke here.
In case you aren't reading it (related, what's wrong with you?) Alex Segura and Joe Eisma's The Archies is the stuff that rock and roll comic book dreams are made of. Since debuting in a one-shot try out earlier this year, Riverdale's best band — with apologies to Josie and the Pussycats, The Madhouse Glads, and The Bingoes — have embarked on a musical career that has already had them encountering Chvrches. (Teagan & Sara and The Monkees will be featured in upcoming issues). As rad as these comic cameos are, none excite me as much as the just-announced appearance of Blondie in The Archies' sixth issue.
Due to be released in March, this issue will have Blondie meet up with The Archies as the upstart act continues their journey for stardom. Or, at the very least, indie cred. Exact story details are scarce as of this writing, but given the grounded in reality nature of the book, don't expect time travel to be involved a la another meet-up with NYC legends, last year's great Archie Meets Ramones one-shot.
Writer Alex Segura, who also penned the Archie Meets Kiss mini-series, has repeatedly proven in his work for the company that he has both impressive musical knowledge and great taste. Just check out any of the end-of-issue playlists in The Archies for proof of this. Even without info about how both bands will interact, you can expect it to be awesome.
Also, Archie is probably gonna hit on Debbie Harry. Right?
Here's a look at the issue's three covers: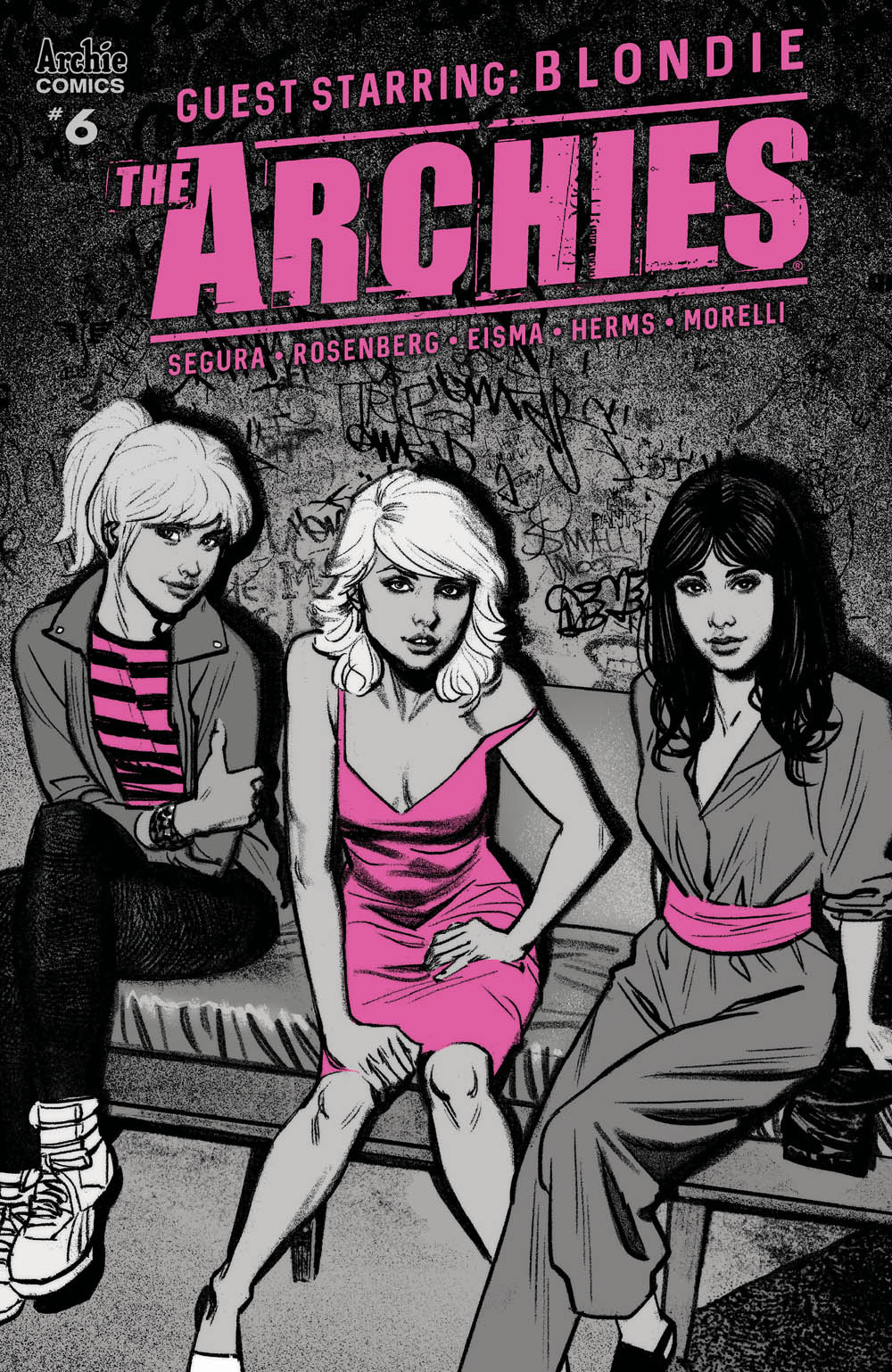 Main cover by Greg Smallwood.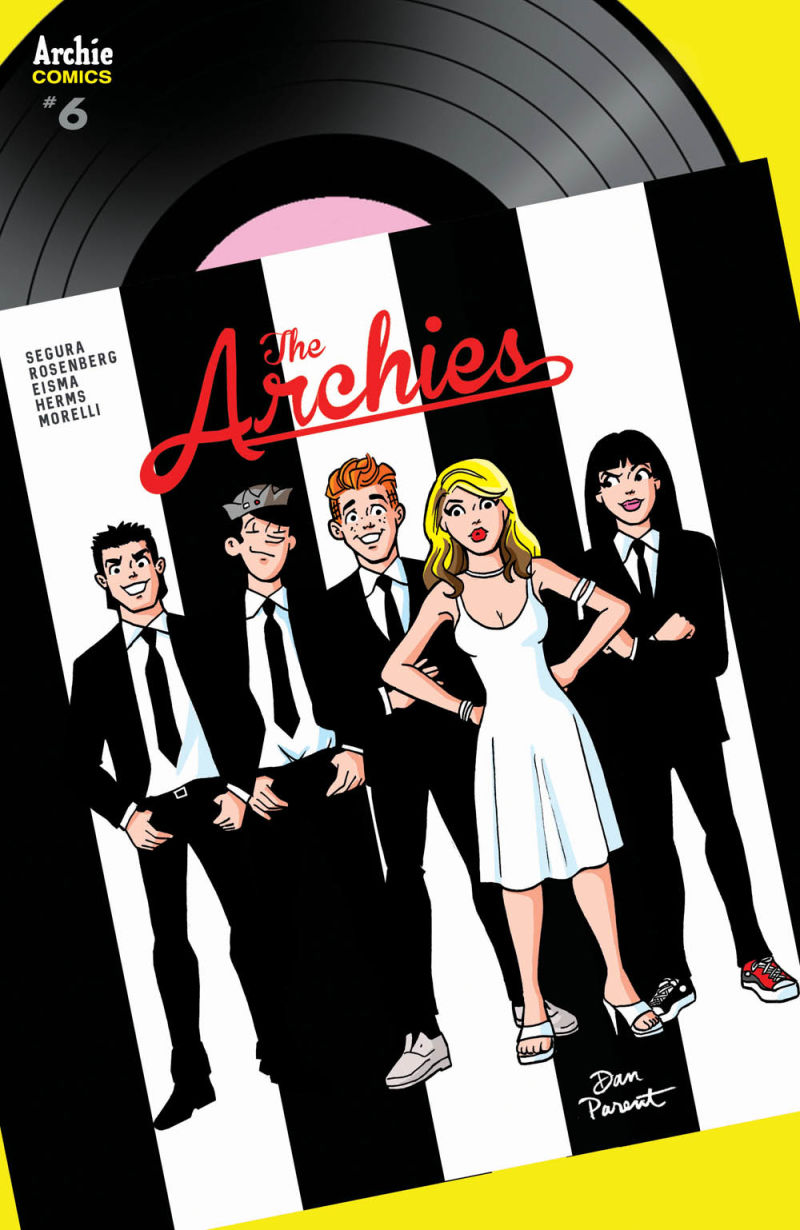 Variant cover by Archie superstar Dan Parent.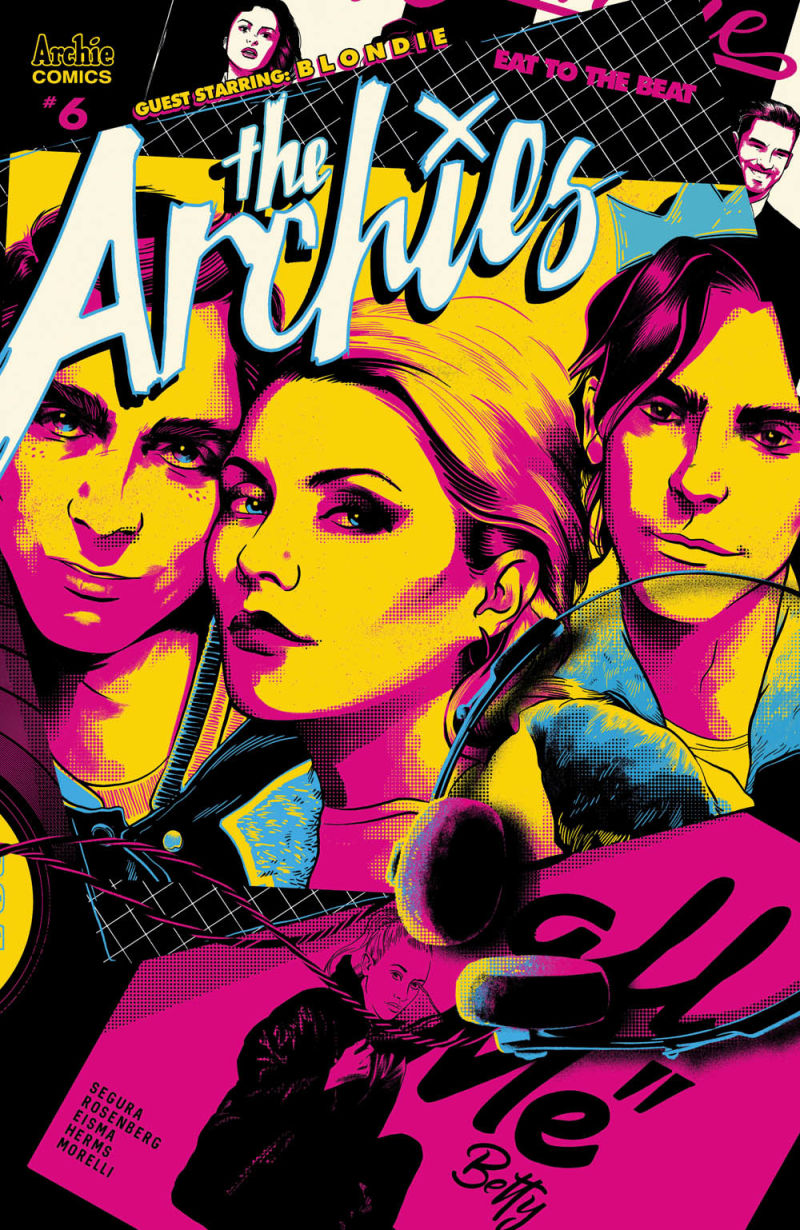 Variant cover by Matt Taylor.
Will this tie-in be "Rapture" for readers? "One Way or Another"  (sorry) we will find out when the book hits stores on March 28th.  Whether or not Archie Comics completes the holy trinity of CBGB's by having our heroes jamming with Talking Heads remains to be seen however…