News
Teddy Pendergrass Feature Documentary Coming
If you don't know Teddy Pendergrass by now, an upcoming film will remedy that.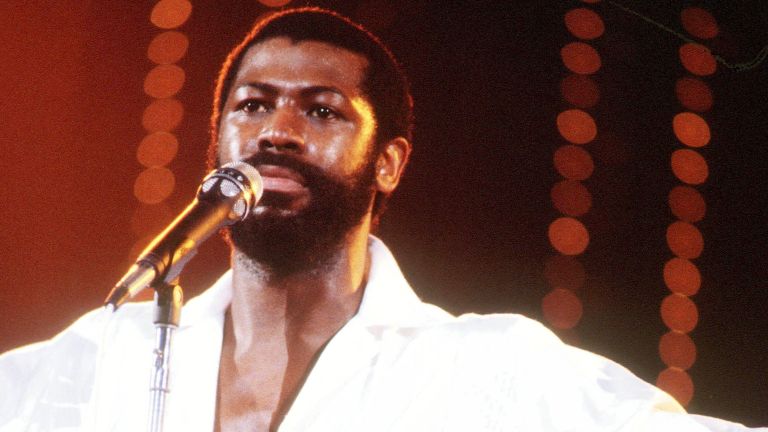 Life was a song worth singing for Teddy Pendergrass, who hit plenty of blue notes but not a single bad one. BBC Films feels the fire of the legendary R&B singer and is fronting the money to co-finance a feature documentary on his life called Pendergrass. The film will include interviews with the singer's family, friends and fellow artists like the Blue Notes' Lloyd Parks, Stevie Wonder, Patti LaBelle and LaToya Jackson.
International sales agent Content Media is bringing Pendergrass to the European Film Market alongside the Berlin Film Festival for pre-sales.
Teddy Pendergrass was known as the "Black Elvis." He was the first black male singer to record five consecutive multi-platinum albums in the U.S. He was the breakout singer of the 70s soul group Harold Melvin and the Blue Notes, taking the lead vocals on "Don't Leave Me This Way" and "If You Don't Know Me By Now."
Pendergass' first solo record went platinum without even an album title. His second solo album, Life Is a Song Worth Singing, was even bigger. At one point, Pendergrass was so popular with women fans he could do whole tours that barred men from getting seats.
Pendergrass will be directed by BAFTA-winning filmmaker Olivia Lichtenstein (The Silent Twin: Without My Shadow, Broadmoor and Who Killed Kirsty MacColl?) and produced for her label Storyvault Films.
"Everyone knows his voice, Lichtenstein said in a statement. "'Don't Leave Me This Way,' 'If You Don't Know Me By Now,' 'Love' … and a score of other instantly recognizable and much-covered classics – but all too many have forgotten the extraordinary story of the man behind it – and his unique contribution to the history of popular music and his courageous triumph over adversity."
The singer was only 31 when he was paralyzed in a car accident in 1981. After grueling physical therapy, Pendergrass returned to the recording studio for Love Language. The 1984 album included a duet with a pre-fame Whitney Houston called "Hold Me." Teddy made a comeback in the 90s and even toured. Those powerful lungs gave out in 2010 when he died of respiratory failure.
Pendergrass is also being produced by Piers Tempest (The Wife) of Tempo Productions and Ian Flooks (Killing Bono, Robot Overlords) of Wasted Talents. It will be executive produced by BBC Films' Joe Oppenheimer and Pendergrass's former manager Shep Gordon, along with Daniel Markus and Allan Strahl.
"From Olivia's earliest pitch, we knew that this was a story demanding to be told," Oppenheimer said in a statement. "We're delighted to back her ambition to bring Teddy Pendergrass' extraordinary talent and remarkable life to cinema audiences everywhere."
"This is a really powerful human story, backed up by a unique musical angle," Content's Carmichael and Ford said in a statement. "We're really excited to introduce this important project to our friends in distribution."
Production on Pendergrass is due to start in April.