News
Stevie Wonder to Undergo Kidney Transplant Surgery
Don't get uptight, Stevie Wonder says everything is all right, but he's taking time off from performing.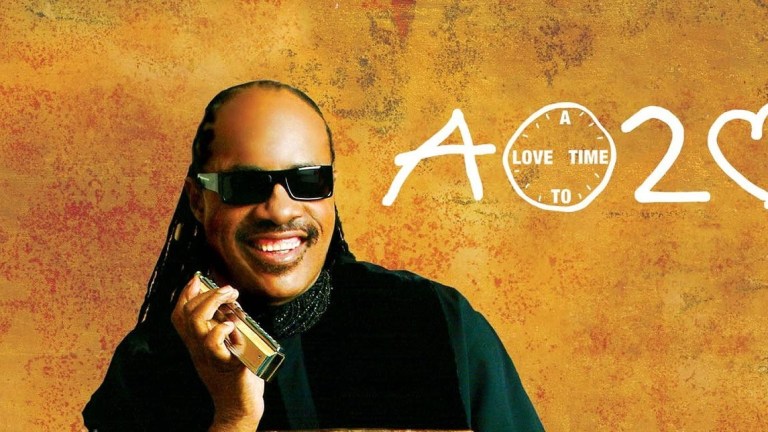 Stevie Wonder will take a break from performing to get kidney transplant surgery in September, according to Variety. The legendary musician made the announcement Saturday, May 6, at London's British Summer Time festival in Hyde Park.
"I'm all good, I'm all good, all good, I have a donor and it's all good," Wonder told the audience after ending his set with "Superstition," off his 1971 album Talking Book. "I want you to know, I came here to give you my love and thank you for your love. You ain't got to hear no rumors. I told you what's up. I am good. I love you and God bless you."
This time, he brought his fabulous Song Party show to the UK, which described as a "Celebration of Life, Love and Music".he Song Party tour has been playing a limited run in the US, and during one night, Wonder said: "We're living in a time where there's so much is going on in the world. But the one thing that we know for sure that we can celebrate is life, love and music.
Wonder's set featured a tribute to artists who recently died, perfoming songs by Michael Jackson, Amy Winehouse, Prince and Aretha Franklin.
Wonder headlined the Hyde Park concert, which was the second of five major shows. Lionel Richie was Wonder's opening at on the Great Oak Stage. Wonder covered his song "Easy" when Richie was feted at with Kennedy Centre Honours. Stevie last played British Summer time in 2016, where he played iconic album, 'Songs in the Key of Life' in it's entirity.
The news broke out on June 25 when a Philadelphia radio personality claimed Wonder began dialysis for kidney failure. "Please know that nothing is verified unless it comes directly from us," Shelley Selover, Wonder's publicist, responded at the time. Wonder was reported to be battling a serious but manageable health issue by The Detroit Press. "He's got some health challenges, but he doesn't want a big PR thing out of this," jazz trumpeter Joan Belgrave, said in a statement at the time. The Detroit Free Press also reported Wonder traveling with a medical team.
Stevie Wonder may well be the greatest musical artist of all time. He was the youngest recording artist to  hit number one, when Motown dropped his live version of "Fingertips, Part 2." He went on to put out 49 Top 40 singles, and 32 which went to number one. Known as a virtuoso keyboardist who transformed the clavichord into pure funk, he is also one of the finest drummers every to lay down a beat.
His earliest albums, a tribute to Ray Charles, an instrumental collection and a set of standards, didn't chart even though Wonder co-wrote hits like "The Tears of a Clown" for his other Motown artists. He appeared in the 1964 film Muscle Beach Party and Bikini Beach.  He hit the charts again with "Uptight (Everything's All Right)" before he began his hit-making songwriter stride in 1967-1968 with "I Was Made to Love Her," "For Once In My Life," and "My Cherie Amour." After that musicians thanked him for not putting out albums, because they wanted Grammys too.
Wonder added extra seats for his concert next Tuesday, which will be his first Irish concert in over nine years.
Culture Editor Tony Sokol cut his teeth on the wire services and also wrote and produced New York City's Vampyr Theatre and the rock opera AssassiNation: We Killed JFK. Read more of his work here or find him on Twitter @tsokol.