News
Stephen King's Revival Movie: Everything We Know
Everything you need to know about the Revival movie, including latest news, release date, cast, and much more!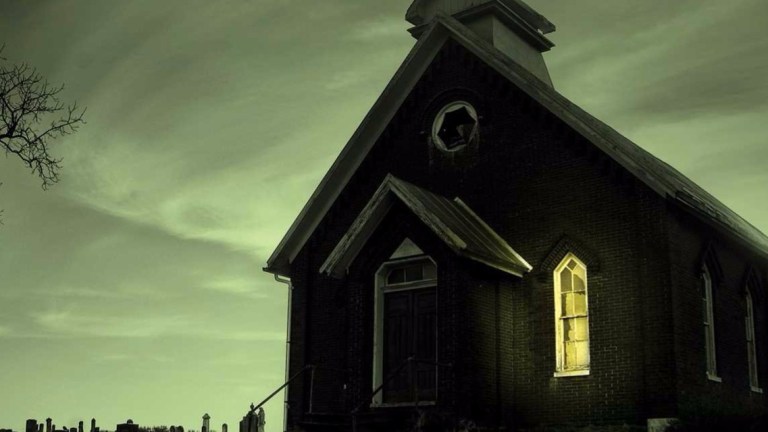 Stephen King Revival Movie Release Date
The Revival movie doesn't have a release date at the moment. Director Josh Boone will shoot the film after he's done making the New Mutants X-Men movie.
Stephen King Revival Movie Cast
In an interview with Creative Screenwriting, director Josh Boone revealed that Russell Crowe is attached to the film adaptation of Stephen King's Lovecraftian novel, Revival. He did not reveal what role he is playing in the movie. Samuel L. Jackson was previously in talks to play a role in the film, and it was speculated he would take on the role of main character Charles Jacobs, but that has not been confirmed. Could Russell Crowe be playing the the main role instead? More on this as we learn it!
Stephen King Revival Movie Details
According to Deadline, Josh Boone, The Fault in Our Stars director who plans to helm a film adaptation of Stephen King's The Stand, will first adapt another King novel – the more recent Revival, the 2014 novel about a preacher turned faith healer who opens up a portal to a much darker place than he could possibly imagine. Mixing the work of horror writer and mystic Arthur Machen with Mary Shelley's Frankenstein, Revival is a horrific treat among King's more contemporary offerings. 
Producer Michael De Luca and King himself are on board with Boone's latest project, and the director has already submitted the script to Universal, who has first-look rights for an adaptation of the novel. Boone plans to make this film before he sets out for The Stand, which will take much longer to make, since it's a sprawling novel with a very high word count and multiple storylines. The director will need a lot of time to make this one right. 
Revival, in comparison, is on a much smaller scale, although later moments in the film will undoubtedly provide a pretty big challenge for Boone, especially when adapting the final third of the book. Boone said of the project:
When I read Revival, I was like, man, did you write this for me? I'd been on both sides of that pendulum. I call myself a non-believer, now, and when I moved to LA, it was like Neo being pulled out of the Matrix. Oh, my god, none of that stuff is true! But it was what I'd been taught and what I believed in since childhood. I believed in the devil, in Jesus, and even now as a non-believer, I'm still fascinated by that world and Revival is the scariest thing he's written since Pet Sematary. 
As soon as we hear more about Revival, we'll let you know.