News
Stephen Hawking: 1942 – 2018
Brilliant theoretical physicist and cosmologist Stephen Hawking has died at the age of 76.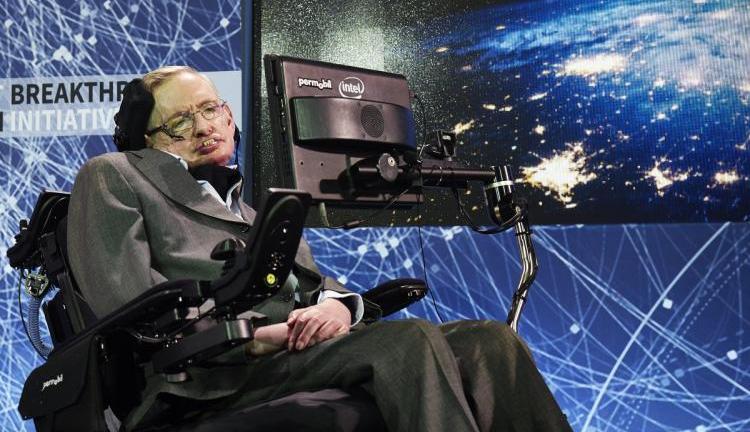 Professor Stephen Hawking, the legendary theoretical physicist, cosmologist, and author has died at his home in Cambridge. He was 76. 
A statement released by his children, Lucy, Robert, and Tim (via The Guardian) reads:
"We are deeply saddened that our beloved father passed away today. He was a great scientist and an extraordinary man whose work and legacy will live on for many years. His courage and persistence with his brilliance and humour inspired people across the world. He once said, 'It would not be much of a universe if it wasn't home to the people you love.' We will miss him for ever."
Hawking had been diagnosed with a form of ALS in 1963, and was only expected to live another two years. He lived more than another half a century, not only as one of the most powerful minds of a generation, but one of the most recognizable scientific figures of the era. He received his PhD in applied mathematics/theoretical physics, with specialty in general relativity and cosmology from the University of Cambridge in 1966, and was appointed to a professorship there in 1977. Hawking authored seven books, co-authored nine others, and was the recipient of dozens of scientific, academic, and other awards including The Albert Einstein Award, The Hughes Medal, and the Presidential Medal of Freedom. In 2016, he published a harrowing essay about the path humanity is currently on.
Pop culture fans should recognize Hawking from his guest spot (as his own hologram) in the Star Trek: The Next Generation episode, "Descent," or his appearances on The Simpsons, Futurama, and others. He was portrayed by Eddie Redmayne in the 2014 film, The Theory of Everything. Hawking's distinctive electronic voice was prominently featured on the song "Keep Talking" which was the lead single from the 1994 Pink Floyd album, The Division Bell. Hawking certainly believed in the existence of aliens (although didn't think we should contact them). His belief in the many-worlds interpretation of quantum mechanics should make fans of time travel or concepts like the DC superhero multiverse take notice, too.
Of course, this barely scratches the surface of his academic and scientific achievements, and I confess that I can barely wrap my head around this man's endless accomplishments, let alone catalog them here. Much has already been written (I again direct you to The Guardian's obituary) that does a far better job of explaining Hawking's life and career. Like many, I read (and failed to fully grasp) his most popular work, A Brief History of Time, and was struck by the power of a man confined to a wheelchair, who could only speak via an electronic voice, with a mind that could grasp the secrets of the universe.
You can learn more about ALS and the ongoing attempts to research and fight the disease at The ALS Foundation.