News
Star Wars: The Last Jedi Novel Will Show Han Solo's Funeral & Other New Scenes
Rian Johnson has been working with the author of the official The Last Jedi novel to add new scenes, including Han Solo's funeral.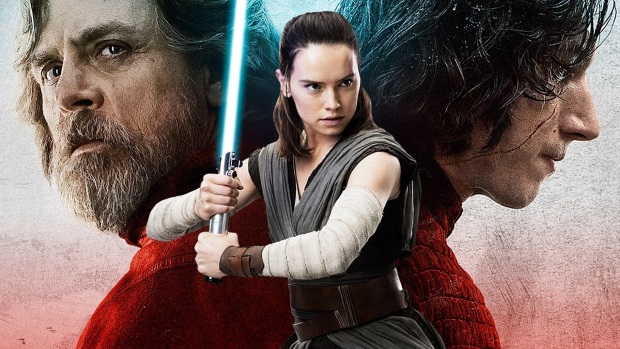 The official novelization of Star Wars: The Last Jedi is set to be released on March 6, and it's been confirmed that it'll include scenes that weren't included in the movie. That's nothing new for novelizations per se, but this book is being released months after the film, and with the involvement of the movie's writer/director, Rian Johnson.
Jason Fry has penned the book, and he's said, as per the official announcement, that "Rian Johnson and I had an amazing conversation. We got to write entirely new scenes for the book: Han Solo's funeral, Rose and Paige Tico together, and further explorations of the fascinating world of Canto Bight, to name just a few."
The inclusion of Han's funeral in the novelization should raise some eyebrows. Certainly, Johnson's Episode VIII is less interested on dwelling on the past – or even some of the story elements introduced in The Force Awakens. In fact, the way he's handled things like the question of Rey's parentage, Snoke's identity, and the whereabouts of the Knights of Ren have infuriated some fans who have spent the last two years 
The Last Jedi doesn't even spend much time mourning Han. Besides a few brief mentions and a very short tribute in the third act, there's not much of Han in the movie. So if you want a proper goodbye to the beloved scoundrel, you'll have to get Fry's book. 
Fry told The Star Wars Show that he and Johnson "got to talk through some interesting deleted scenes from the film. That's some of the fun stuff you can get into a novel that you can't always get onto the screen."
You can check out the full interview below:
Excised material is expected too on the disc release of Star Wars: The Last Jedi, which is due in March as well. The official release date of that hasn't been announced yet, though.
The Last Jedi novelization by Jason Fry will be published by Del Rey.