News
Spider-Man: Homecoming Brings Jacob Batalon to NYCC
We spoke with Spider-Man: Homecoming star Jacob Batalon in Peter Parker's bedroom at NYCC!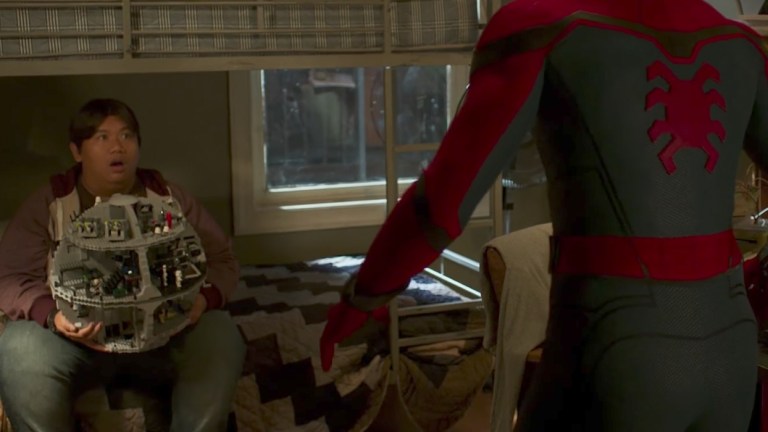 Spider-Man: Homecoming showed up in full force at New York Comic Con to promote the upcoming Blu-ray release. Instead of a traditional booth, there's a Spider-Man: Homecoming "Hang Like Spidey" experience, which allows fans to take photos in an exact replica of Peter Parker's bedroom. The catch? It's upside down, so you're walking (or crawling) around on the ceiling rather than the floor. While that would be cool enough on its own, there's also a Spider-Man VR experience that fans can sample outside of the booth.
Jacob Batalon, who played Peter Parker's best friend Ned Leeds in the movie, was there to kick off the NYCC festivities, and walk us through some of the fun details you can spot in Peter's room, like the perfectly placed LEGO pieces all over the rug…on the ceiling. Check it out…
We'll have more from our interview with Jacob Batalon on Den of Geek soon! In the meantime, Spider-Man: Homecoming is now available on digital formats, and arrives on Blu-ray and DVD on October 17.
Read the full Den of Geek NYCC Special Edition Magazine right here!