News
SpaceX to Fly Japanese Billionaire to the Moon
A Japanese tech billionaire may be the first private citizen in deep space.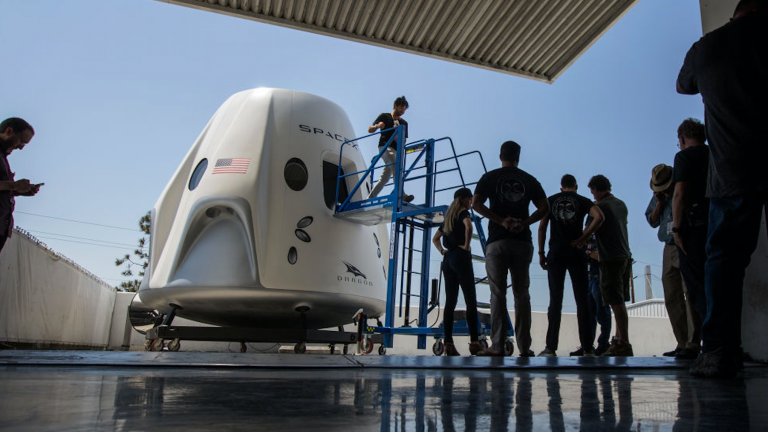 SpaceX has entered the race to send humans back to the moon, but their crew will not include astronauts from a government-run space program. In 2023, SpaceX plans to fly a Japanese billionaire and art collector along with his favorite artists on a trip around the moon and back.
Last year SpaceX announced it would be sending an anonymous couple around the moon, but the trip was placed on hold soon after. There had been little talk of rebooting the plan until recently, and it appears the trip is back on. In a webcast on September 17, SpaceX CEO Elon Musk announced they are planning to send Japanese billionaire Yusaku Maezawa and his guests around the moon in 2023.
Musk says Maezawa will be "the first private citizen that is going to go into deep space."
Forbes lists Maezawa as the 18th richest person in Japan. He is the founder of Zozotown, Japan's largest online fashion store. Maezawa's billions are self-made, and his entrepreneurialism has meager beginnings. It started with a home-based business selling his favorite bands' CDs and records by mail.
Now, as an art collector, Maezawa spends millions of dollars on individual pieces of art. He made headlines last year when he bought a painting by Jean-Michel Basquiat for $110 million. Maezawa plans to build an art museum in Chiba, a town east of Tokyo.
When SpaceX announced the trip to the Moon last year, the plan was to use the Falcon 9 rocket and the Dragon capsule, the same configuration that will be used for the first SpaceX human-crewed flight for NASA next year. However, in the webcast, Musk says the new plan is to use the Big Falcon Rocket (BFR). The BFR is a much more massive spaceship than the Dragon capsule, giving Maezawa the opportunity to bring in more guests.
"As the host, I would like to invite 6 to 8 artists from around the world to join me on this mission to the Moon," says Maezawa.
Soon after the announcement, Musk tweeted, "Moon mission will be livestreamed in high def VR, so it'll feel like you're there in real-time minus a few seconds for speed of light."
Maezawa, whose twitter name is @yousuck2020, responded, "Absolutely let's do it!"
SpaceX is one of a growing list of space programs planning to send humans back to the moon.   Space Adventures, the only space tourism company that has sent private citizens to space says they will send paying customers around the Moon and back beginning in the early 2020s. The trips are reported to cost $200 million. Google co-founder Sergey Brin has already put a $5 million deposit down to save his spot on the first of these trips.
In the past, Space Adventures has worked with the Russian government to get their customers seats on Russian spacecraft. Their "Circumlunar Mission" will also include the use of "flight-proven Russian space vehicles," according to Space Adventures.
SpaceX has not announced how much Maezawa is paying for his trip.
As for government space programs, China has inspired a new space race to the moon with a robust lunar space program that plans to get humans on the Moon in the mid-to-late 2030s. Russia has also reinvigorated their lunar missions, and Putin has committed to sending Russian cosmonauts to the Moon but has not announced a date.
NASA's new directives task them with getting humans back into lunar orbit in 2023, the same year as SpaceX. However, Musk made it clear the 2023 date is a best-case scenario.
When asked how sure he is they will hit the 2023 date, Musk responded, "We are definitely not sure. I want to be clear."
"There are so many uncertainties. I mean, [the BFR] is a ridiculously big rocket and so much advanced technology," Musk continued. "It's not a 100% certainty we even get this into flight. I think it is pretty likely, but it is not certain."
However, he reassured the crowd, "We are going to do everything humanly possible to bring it to flight as fast as we can and as safely as we can."