News
Solar Eclipse 2017: How to Watch the Eclipse
The total solar eclipse of 2017 is here, and we've quickly put together some resources you need to safely enjoy the event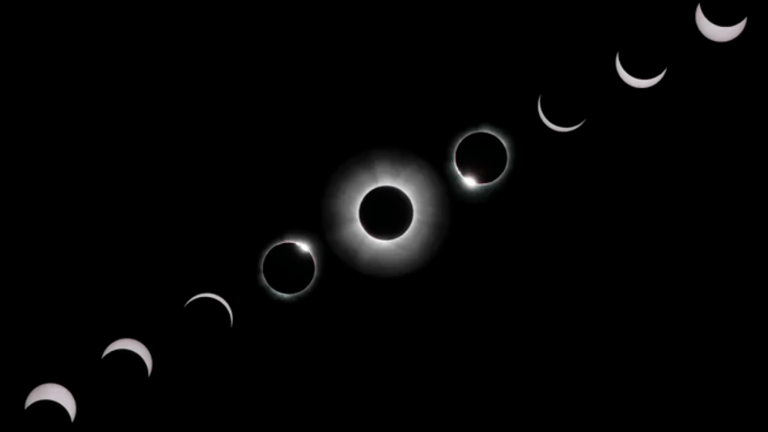 As you're no doubt aware by now, the solar eclipse—a natural phenomenon where the moon passes between the sun and the earth—is upon us in the United States for the first time in 38 years. Said phenomenon will happen on Monday, August 21st, the exact time depending on where you are in the country.
Eclipse enthusiasts everywhere are pulling all the stops to guarantee a front row seat to this rare, short-lived celestial event, with avid eclipse chasers having booked up hotel rooms over ten years in advance. Those who've made preparations to see the solar eclipse should have already bought the necessary safety gear (such as the all-important eclipse glasses), driven to one of the sites within the narrow 70 miles wide stretch "Zone of Totality", and camped out for the event. Those who are stuck at home, however, will still have the luxury of witnessing, at least indirectly or in parts, one of the most important astronomic moments of the recent decades.
Solar Eclipse 2017 – Zone of Totality
The total solar eclipse can be seen within a 70 mile-wide band that stretches across 15 states.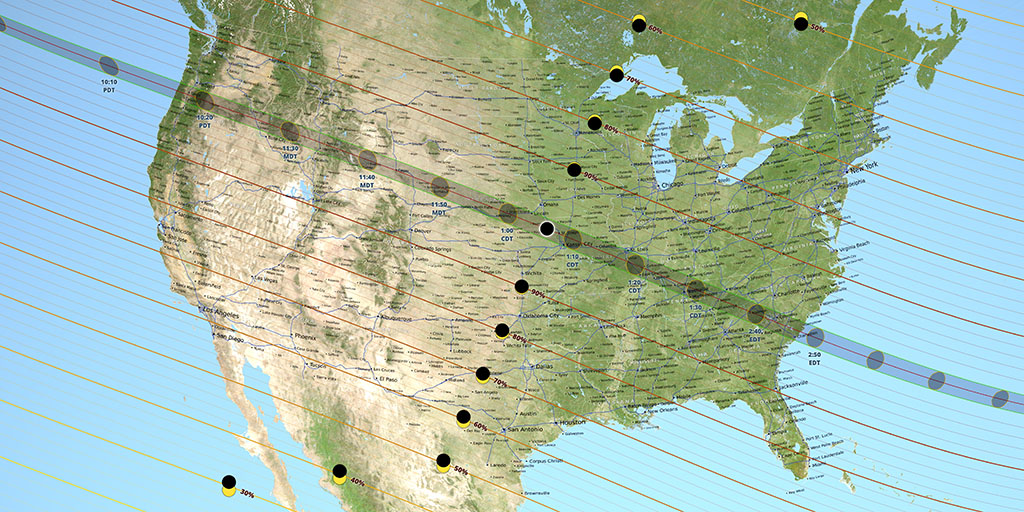 This "Zone of Totality" includes Nashville, TN, Columbia, SC, Madras, OR, and many more. While some people are making the long journey to an eclipse destination, you may just be one of the lucky individuals who lives in or near this zone. To find out, check using your zip code… 
Solar Eclipse 2017 by Zip Code
If you live in the United States, you can find out how much of the eclipse you'll see based on your geographic location.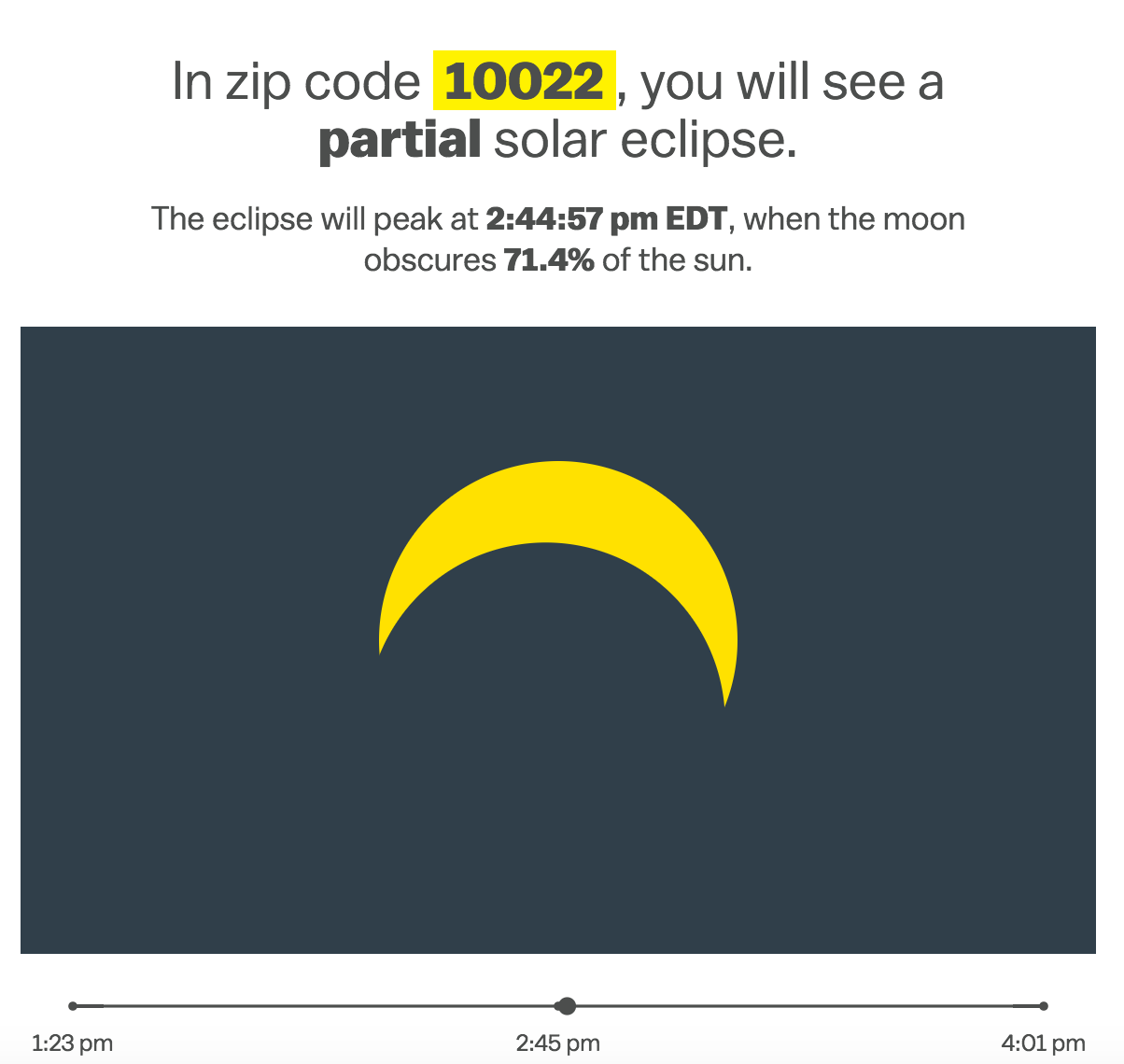 This handy eclipse calculator allows you to input your zip code to find out just how much of the eclipse you'll see, when you'll see it, and the span of time in which it's happening. For instance, in Portland, Oregon, you'll see a near total eclipse with 99.4% of the sun obscured at 10:19 am PDT. In Manhattan, New York, you'll see a partial eclipse with 71.4% of the sun obscured at 2:44 EDT, and so on and so forth.
With luck, you may be able to watch some of the solar eclipse happening, with safety precautions in place, from your own backyard!
Solar Eclipse Glasses and Other Safety Issues
It goes without saying that it's incredibly unsafe to look directly at the sun during any other time than a total eclipse. To everyone at home and on the road, be sure to use protective eye wear with solar filters, commonly known as eclipse glasses, during partial eclipse. Reminder that sunglasses, normal eyeglasses, and the likes are not viable substitutes.
One of the biggest controversies surrounding this whole event has been the sale of fake eclipse glasses, so take precautions and make sure that you've bought the real thing from a reputatable source. For more information, check out the eclipse safety page on NASA's official site.
Solar Eclipse 2017 Live-stream
NASA has announced a four-hour live-stream of the eclipse from all over the country. Watch it happen on Facebook:
Or YouTube: