News
Smallville's Allison Mack Arrested in Connection With Sex Cult
Former Smallville star Allison Mack has been arrested on sex trafficking charges related to a cult.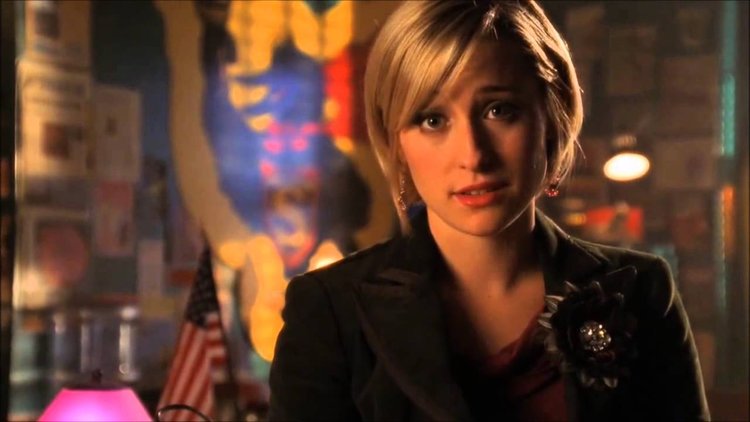 Smallville actress Allison Mack is in federal custody after pleading not guilty to charges of sex trafficking related to the NXIVM cult. The cult's founder, Keith Raniere had fled the United States late last year and was arrested in Mexico on March 26 and brought back to face charges. He is currently being held without bail pending federal criminal sex-trafficking charges. Raniere was staying with several women in a luxury gated community in Puerto Vallarta. Investigators said the women got into a high-speed car chase after authorities took him into custody on a US warrant. Mack was reportedly on site when Raniere was arrested. 
"Mack and other … masters recruited … slaves by telling them that they were joining a women-only organization that would empower them and eradicate purported weaknesses the NVIVM curriculum taught were common in women," prosecutors said (via the AP).
"Her nickname among defectors is 'Pimp Mack,'" Frank Parlato, a former NXIVM publicist said, according to the New York Daily News. Alleged former member Susan Done told Hollywood Life that Mack was called "the madam" and "had a pyramid of masters and slaves." Parlato claims Mack is Raniere's second in command and that she runs a special group within Nxivm called DOS that follows a master-slave hierarchy. 
"Over the course of several years, Mr. Raniere mentored Mack in her study of acting and music," the actress' website reads. "As such, she has developed a deep connection to the nature of humanity as it relates to acting as an art form and a tool for personal evolution."
Raniere and his business partner, ex-psychiatric and "human potential" expert Nancy Salzman, founded NXIVM in 1998, as a "personal and professional development program." The intensive, multi-day Executive Success Programs cost $7,500, according to Rolling Stone. The group claims to have worked with more than 16,000 people in 30 countries. NXIVM uses a trademarked method called "Rational Inquiry." 
Who Is Raniere?
Raniere was born in Brooklyn in 1950. In the 1990s he ran a company called Consumer's Buyline, which was shut down during a state attorney generals' probe that it was a pyramid scheme. Raniere never admitted wrongdoing.
According to a group website, Raniere is a "scientist, mathematician, philosopher, entrepreneur, educator, inventor, and author" who has "devoted his life to studying the human psychodynamic and developing new tools for human empowerment, expression, and ethics." 
NXIVM bills itself as a "a company whose mission is to raise human awareness, foster an ethical humanitarian civilization, and celebrate what it means to be human" with workshops and coaching. Parlato, who worked as NXIVM's publicist for less than a year in 2007, said Raniere uses the self-help courses to recruit rich, famous, or good-looking women to his inner circle. Parlato says he was fired by Raniere when he started probing into NXIVM's financial affairs. 
"If it was just Raniere by himself he would persuade almost no one but he has all these women to induct and hypnotize new women – so you are not just indoctrinated by him but a group of other women – one of them is a well-known TV actress so she has influence over them," Parlato said.
NXIVM claims its Executive Success Programs clients include celebrities and Fortune 500 CEOs like Virgin Group founder Richard Branson, US Surgeon General Dr. Antonio Novello, the editor of Oprah magazine, and acting Enron CEO Steven Cooper. 
According to Rolling Stone, Raniere was probed by the Albany Times-Union, Forbes, and the New York Post, which published reports he lead "a makeshift harem of wealthy female recruits." The 2010 Vanity Fair article, "The Heiresses and the Cult," reported that Seagram heiresses Sara and Clare Bronfman funded NXIVM to the tune of $150 million. The Times Union labeled Raniere a "litigation machine" when he sued them and Vanity Fair. The group also sued Rick Ross for publishing excerpts of NXIVM training documents. The suit went on for 14 years and was dismissed in 2016.
Is DOS a Cult?
According to reports, Raniere and Nancy Salzman asked followers to call them "Vanguard" and "Prefect."
"Cults come in all forms," Alexandra Stein, author of Terror, Love and Brainwashing, told Rolling Stone. "Religious, political, self-help, therapy, sports/martial arts, commercial, business. If someone is promising you the world and starting to do [those] other things, beware." Stein says NXIVM meets her five-point definition of a cult: it has a "charismatic, authoritarian leader," is "steeply hierarchical," bears a "total, absolute ideology, uses coercive persuasion, exploits followers and shows "potential for violence."
NXIVM apparently enforced strict body standards. According to investigators, Raniere preferred exceptionally thin women and forced "slaves" to stick to very strict 500 to 800 calorie diets and document everything they ate. According to Assistant U.S. Attorney Moira Kim Penza, "under the guise of female empowerment" Mack "starved women until they fit her co-defendant's sexual ideal."
The group used a former restaurant called Apropos in Clifton Park, N.Y., as a meeting center. A spokesman for Gov. Andrew Cuomo said New York State officials plan to review why regulators did not act after women reported they had been branded with a cauterizing device and traumatized. The complaint said victims participated in videotaped ceremonies where they were branded in their pelvic area with a symbol featuring Raniere's initials. The arrangement was to be kept a secret or the women would be publicly humiliated. 
"These allegations are most disturbing to me as non-violence is one of my most important values," Raniere said in a letter posted on a website related to NXIVM, according to the New York Daily News.
Mack's bail hearing will be held on Monday.