News
Showtime Lets Eric Clapton: A Life in 12 Bars Trailer Rip
Showtime get beneath the guitarist's fingers in Eric Clapton: A Life in 12 Bars. Check out the first trailer.
The blues is more than root, fourth and fifth chords played across twelve bars. It is a lifestyle and a refuge to people with deep pain that can only be soothed by melody and bent strings. The "Slowhand" guitarist of England's The Yardbirds and Cream twisted his inner demons into a howl of notes that rose above the rest of the country's sixties purists. Eric Clapton will be the subject of an upcoming documentary from Showtime Documentary Films.  Eric Clapton: A Life in 12 Bars will get a theatrical run before airing on the premium network in 2018.
Showtime released the first Eric Clapton: A Life in 12 Bars trailer at the Toronto International Film Festival this weekend. The premiere was not too far from the Toronto Peace Festival the guitarist played with John Lennon, Alan White and Klaus Voorman. The quartet blew through rock and roll classics. The trailer explains how Clapton dug his fingers into the blues to wring out pure rock and roll.
You can watch the trailer here:
The documentary is being directed by Lili Fini Zanuck. Clapton scored the first film that Fini Zanuck directed, Rush from 1991. She produced the Academy Award winning film Driving Miss Daisy, Her 2015 HBO movie Bessie won an Emmy.
Clapton won 18 Grammys and is the only artist to be inducted into the Rock and Roll Hall of Fame three times, for his work with the Yardbirds, Cream and as a solo artist. Showtime promises that Eric Clapton: A Life in 12 Bars will be an unflinching look into the musician's life and work. It will delve into Clapton's  traumatic childhood, drug and alcohol battles and the tragic loss of his son. But it will stay in key.
"Clapton's music is the foundation of our film – his commitment to the Blues, its traditions and originators is absolute from his earliest days," Fini Zanuck said in a statement. "His personal life conveys the emotional spine of the film – his damaged emotional psyche threads throughout his life, informing his art, and causing many abrupt and surprising shifts along the way.
"The film traces all the key junctures: his prodigious talent, obsessive impatience, perfectionism and musical 'mission.' Mining inner strength and spiritual resolve, he somehow maintains sobriety, finding healing in music. He reflects on his newfound domestic happiness and a magical, meteoric journey which has secured his place in the rock pantheon. Despite the fact that his path is strewn with tragedies, addiction and loss, he never fails to regain his bearings and continue to serve what he holds dearest: his music."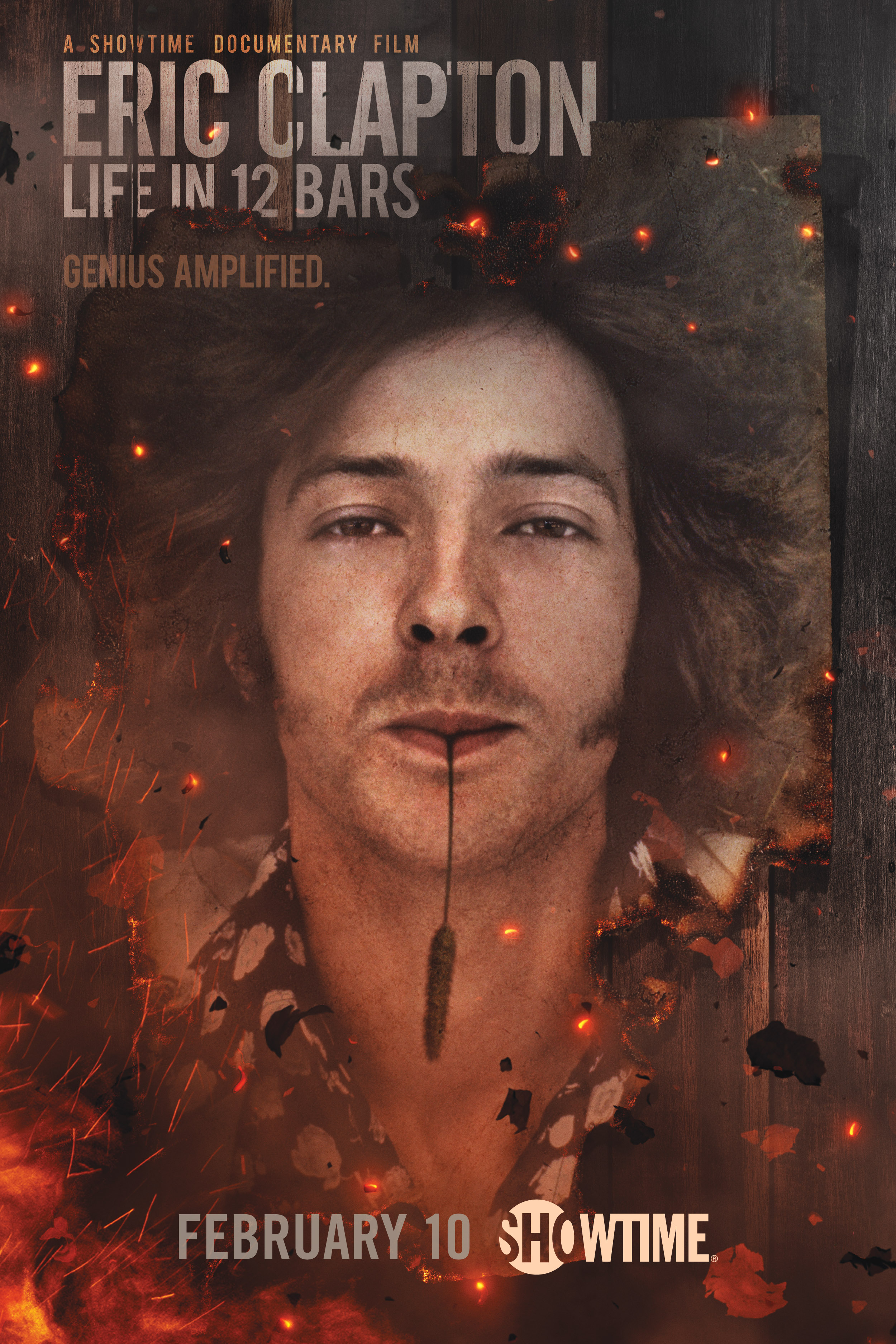 A Life in 12 Bars will be told through Clapton's own words and songs. It will feature extensive interviews with the artist, as well as his family, friends and fellow musicians, including emotional testimony from the late artists, George Harrison, B.B. King and Jimi Hendrix. The documentary will fuse archival material, concert, backstage and offstage footage, photos, posters, letters, drawings and diary entries into the grooves  by BAFTA-winning editor Chris King (Amy, Senna).
"We have unique access to Clapton's extensive personal archive of classic performance clips, on- and off-stage footage, iconic photos, concert posters, handwritten letters, drawings and personal diary entries — elements with the power to transport audiences to each era, from obsessive student, to peer, to transcendent figure in musical history and one of the greatest guitarists of all time," said Passion Pictures' John Battsek, producer of Searching For Sugarman, who is producing.
Eric Clapton: A Life in 12 Bars will be screened at domestic and international film festivals later this year. It will have a theatrical run in the U.S. and Canada this fall. The film will air on Showtime on February 10, 2018.