News
Serial Podcast Subject Adnan Syed To Receive New Trial
Adnan Syed, the subject of true crime podcast Serial, has been granted a new trial, pending an appeal from the prosecution.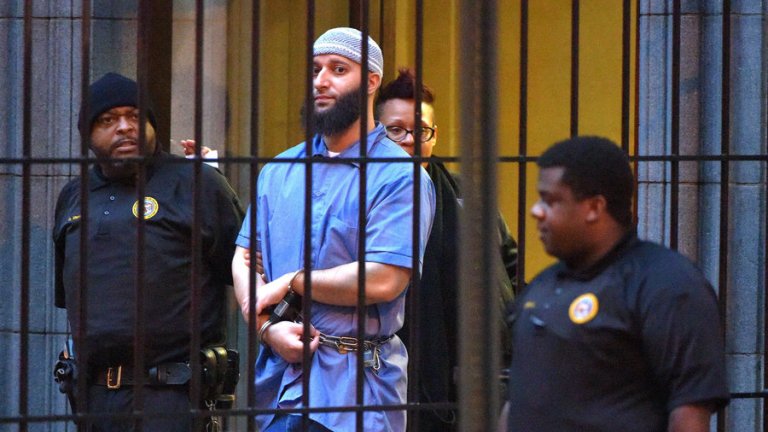 Before Steven Avery ran afoul the Manitowoc Sheriff's Department, before Michelle McNamara tried to unmask the Golden State Killer, hell, even before American Vandal asked "who drew the dicks?" Serial was America's true-crime obsession. 
Serial "season one" told the story of Baltimore area teen Adnan Syed and how he was potentially falsely accused and convicted of murdering classmate Hae Min Lee. Now the story of Adnan Syed continues as The New York Times reports that Syed could very likely be receiving a new trial. 
In a ruling on March 29, the Maryland Court of Appeals voted 2 to 1 to grant Syed a new trial. 
The reasoning the court gave for the ruling should be familiar to anyone who has listened to the podcast. Syed's initial lawyer, Christina Gutierrez, failed to solicit testimony from one of Syed's classmates, Asia McClain, who had information regarding Syed's whereabouts that could have exonerated him.
"Accordingly, Syed's murder conviction must be vacated, and because Syed's convictions for kidnapping, robbery, and false imprisonment are predicated on his commission of Hae's murder, these convictions must be vacated as well," the court wrote. "The instant case will be remanded for a new trial on all charges against Syed."
Prosecutors now have 30 days to decide whether or not to appeal to the state's highest court.
Serial captured the zeitgeist back in 2014 because of the many questions and potential inaccuracies surrounding Syed's case. Serial was (and remains, though it hasn't produced a new season since 2015's Bowe Berghdal story) a spinoff of This American Life, that sought to delve deep into one story for several weeks. The story of Syed and his questionable conviction was one that fascinated host Sarah Koenig for years.
The show would go on to be downloaded 175 million times, win a Peabody award and usher in a new era of mass adoption for podcasting as a medium.
It's most lasting legacy, however, could be the exoneration of an innocent man.
"Serial kind of shook the trees and that enabled us to get in contact with Asia McClain and bring her to Baltimore for the post conviction hearing two years ago," Syed's lawyer, Justin Brown, said at a news conference following the verdict. "Serial has also helped build this groundswell of support for us and for Adnan and for the case, and that has fueled these efforts and helped us to fight on as we have."