News
SDCC 2019: The Absolute Best Cosplays at Comic-Con
We've rounded up our favorite cosplays from San Diego Comic-Con 2019. Want to get featured? Tag #SDCCgeek on Twitter or Instagram!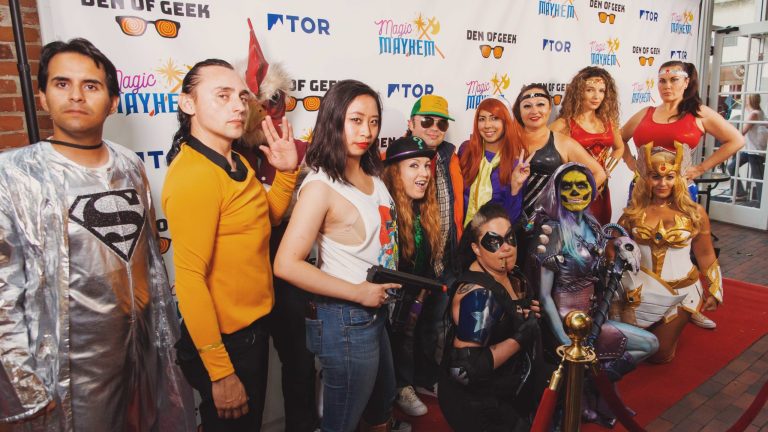 San Diego Comic-Con: four overwhelmingly packed days of pop-culture, entertainment, and all-out geekery. As we wrapped up all our announcements from SDCC 2019, we kept going back to our library of awesome cosplay photos at the convention this year. The attention to detail in some of these cosplays blew our minds, and we had to stop all of the following geeks for a shot! We've reviewed our shots with our friends at Torrey Holistics and here are our favorite cosplays from this year's con:
ALL the cosplays from the Den of Geek x Tor Books Party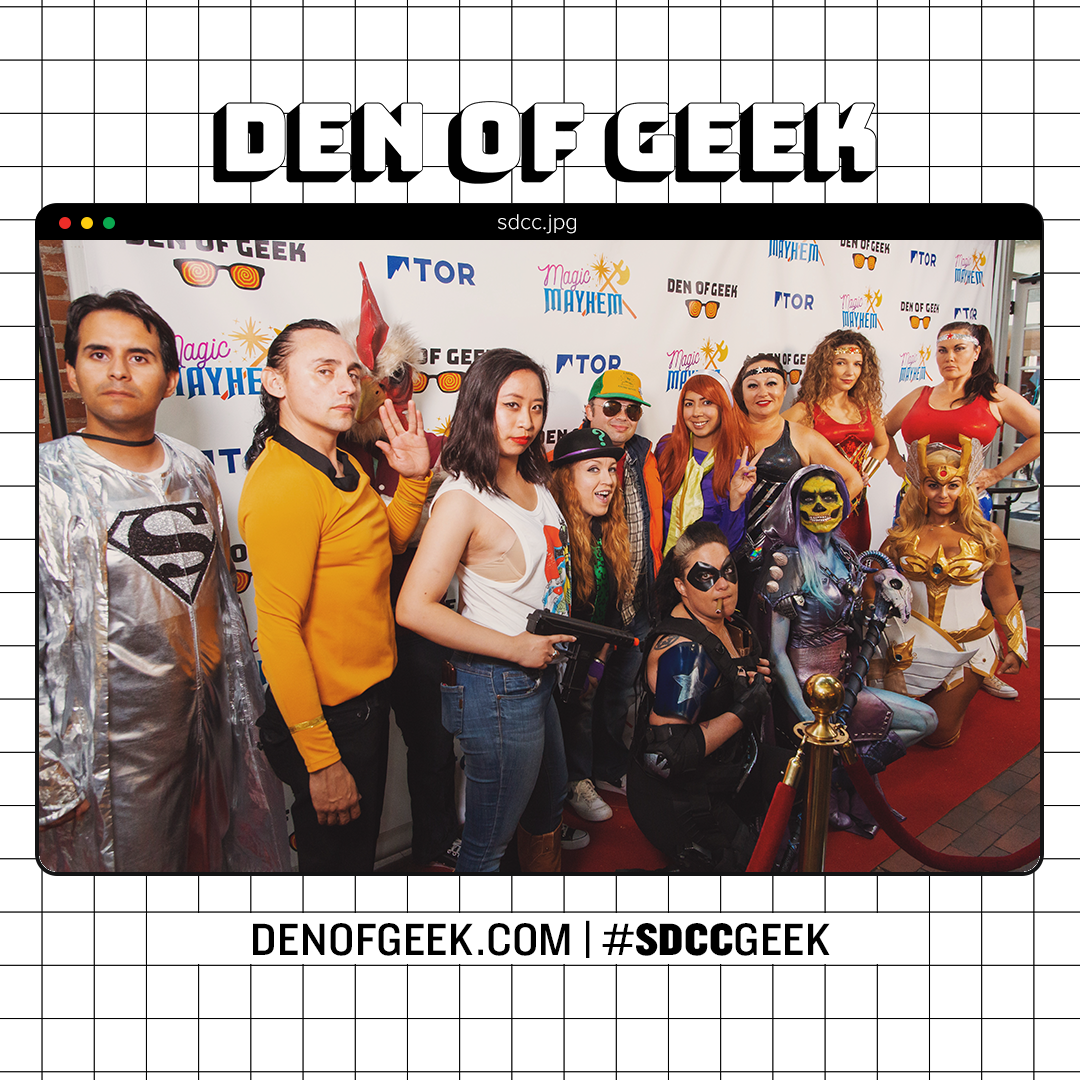 We're a bit biased here since we were the hosts of this party, but we absolutely loved the cosplays put out by @wonderwomanisreal, @cupcakesandcosplay, @ghostridermama and more awesome party people!
Silver Sable Cosplay by @genevievemariecosplay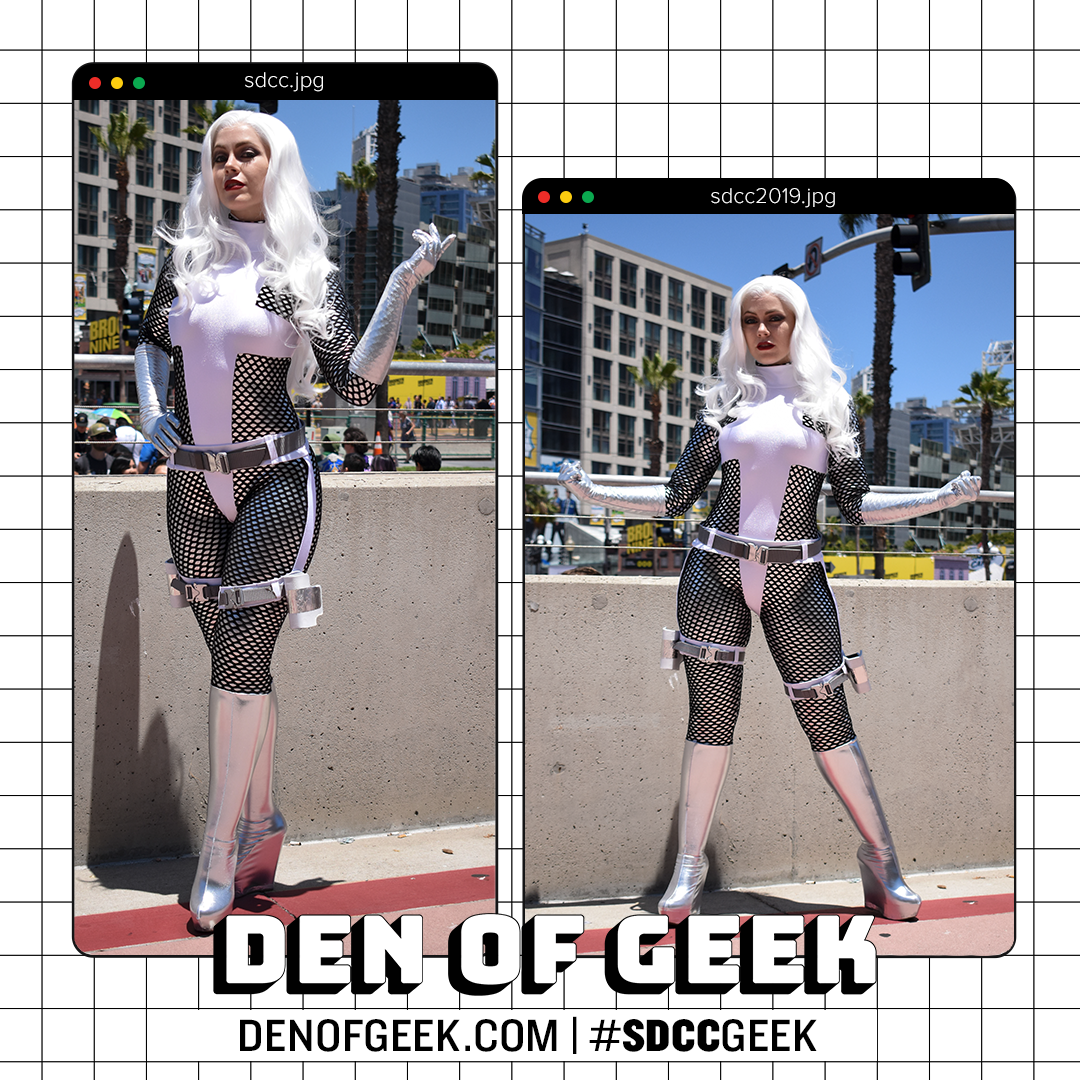 Silver Sable always ranks high among favorite Spider-Mancharacters, and @genevievemariecosplay did not disappoint with her thoughtfully handcrafted cosplay!
Hawkgirl & Hawkman Cosplays by @juliajcosplay and @imhawkman
Hawkgirl and Hawkman in the house! Just look at those lovingly made wings! Great job here by @juliajcosplay and @imhawkman.
Mercy Cosplay by @moon__bunnyyy
(Spams "I need healing!" as Genji) We were truly impressed by the craftmanship of Mercy's boots and wings here. Overall, @moon__bunnyyy did some quality, medical work at SDCC.
Night King, Sakura, and Antiope Cosplays by @adakirbee, @mjdoescosplay, and @rilobrooke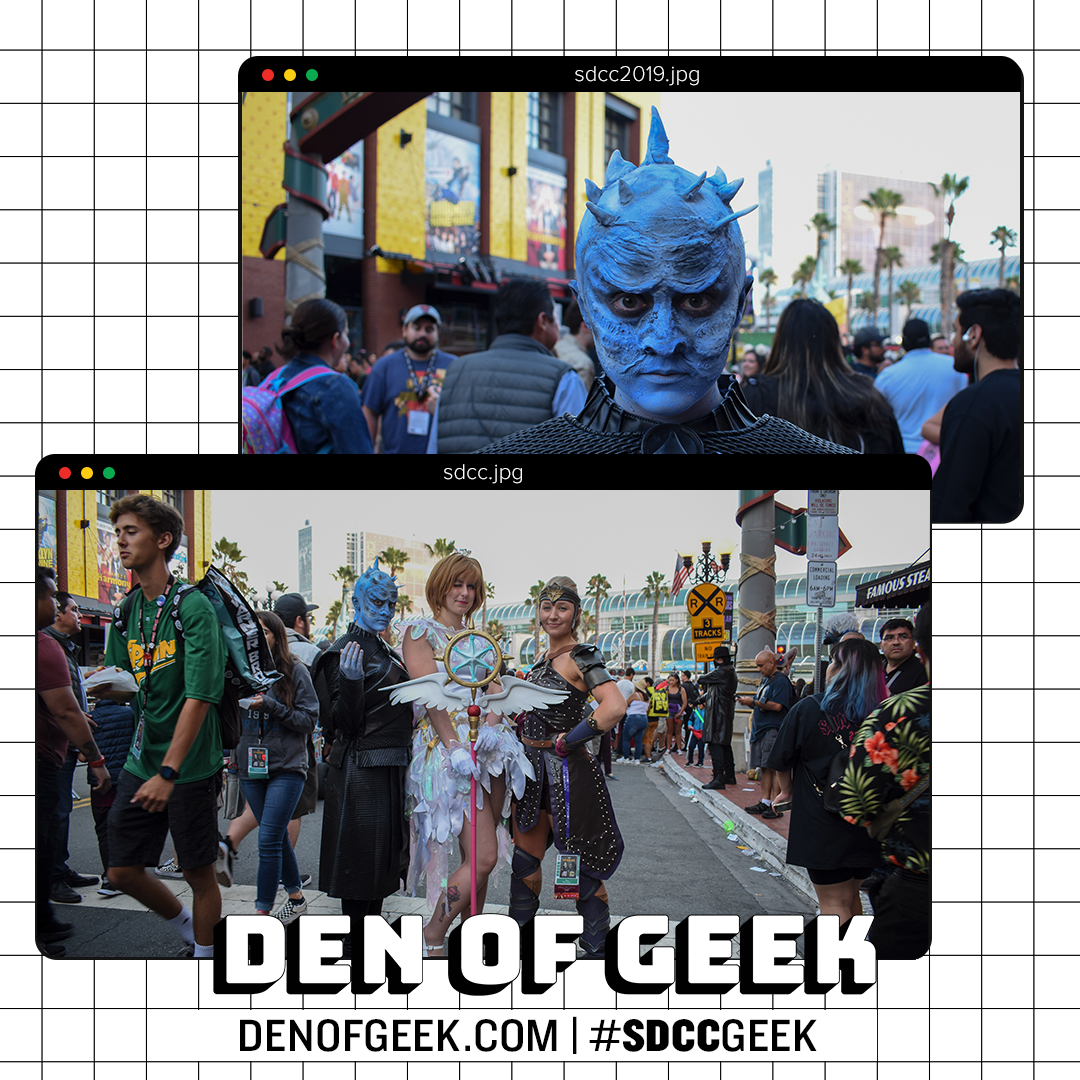 I didn't realize Game of Thrones' final season had a side plot where the Night King was aided by ass-kicking anime assassins! The trio that is @adakirbee, @mjdoescosplay, and @rilobrooke did a wonderful job on these cosplays.
Smitty WerbenJagerManJensen Cosplay by @jro_bot
HE WAS NUMBER ONE!!! From the golden age of SpongeBob SquarePants (aka seasons 1-3), @jro_bot did justice by wearing this dead fish's iconic hat.
Woody, Forky, and Duke Caboom Cosplays by @orangegofish and friends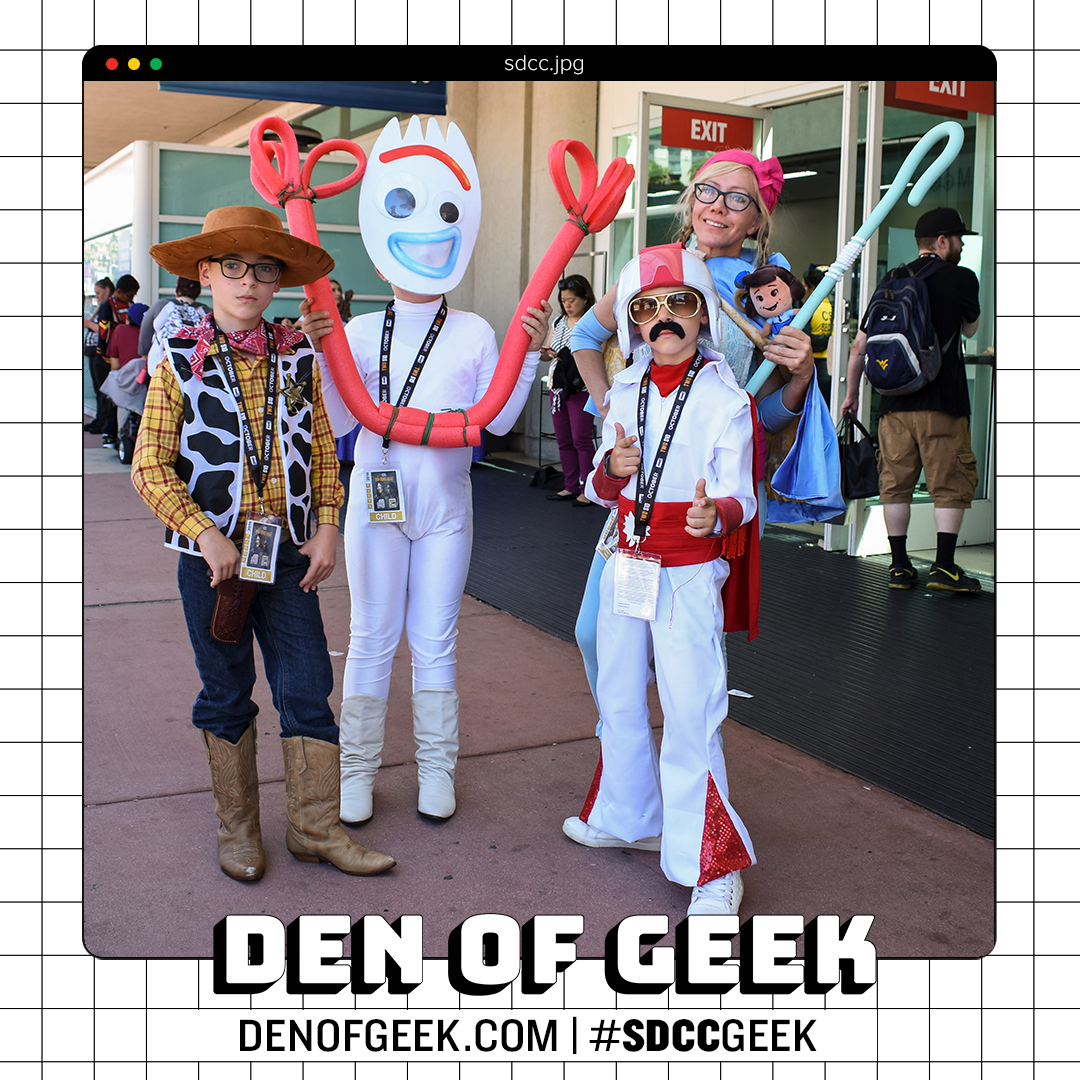 Clearly, somebody loved Toy Story 4! We loved these true-to-screen renditions of these characters by @orangegofish and their friends.
Link Cosplay by @thezoodad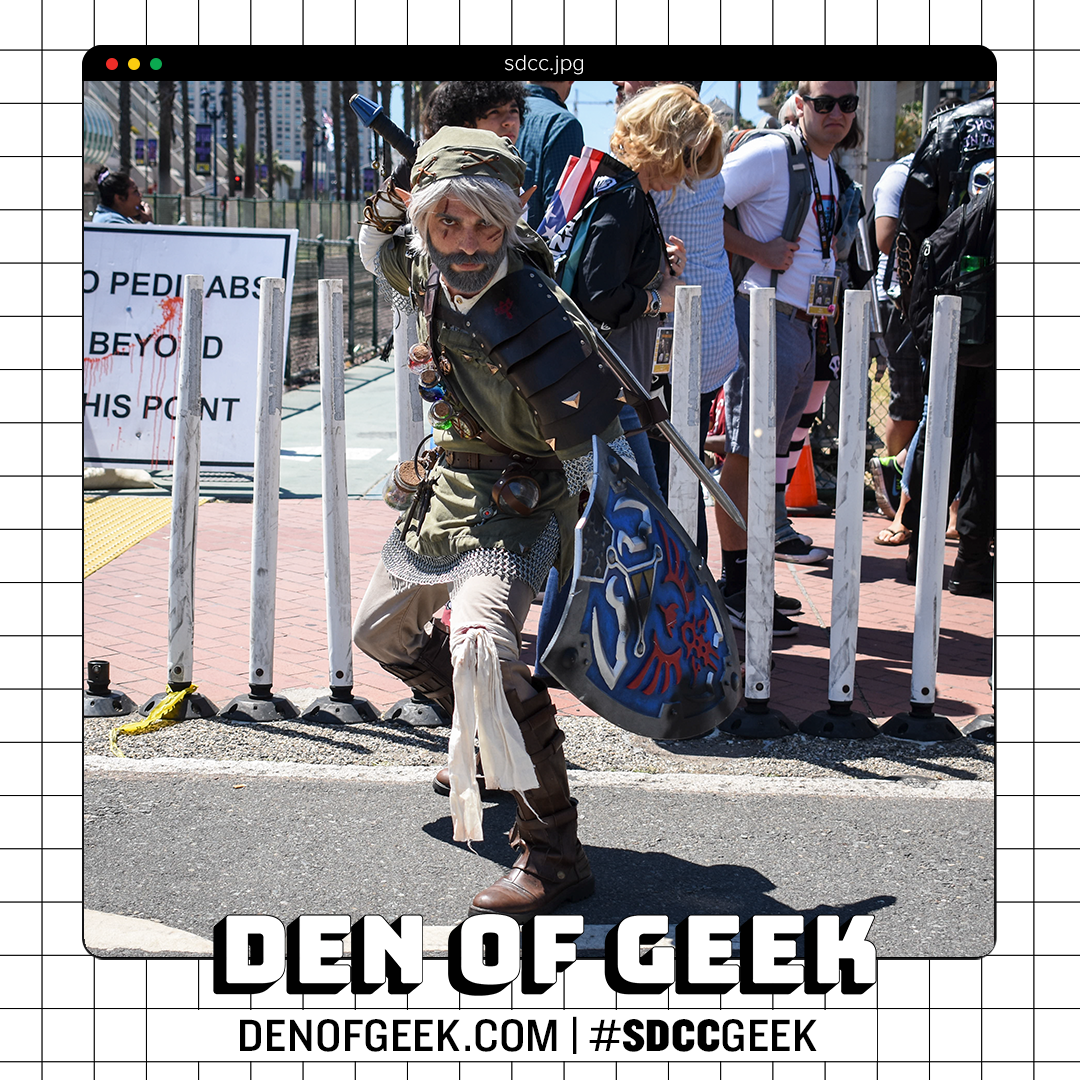 That is one badass Link! How amazing is the detailed, classic green tunic? And a thoughtful Hylian Shield to boot! Great work, @thezoodad!
Batman Cosplay by @batshark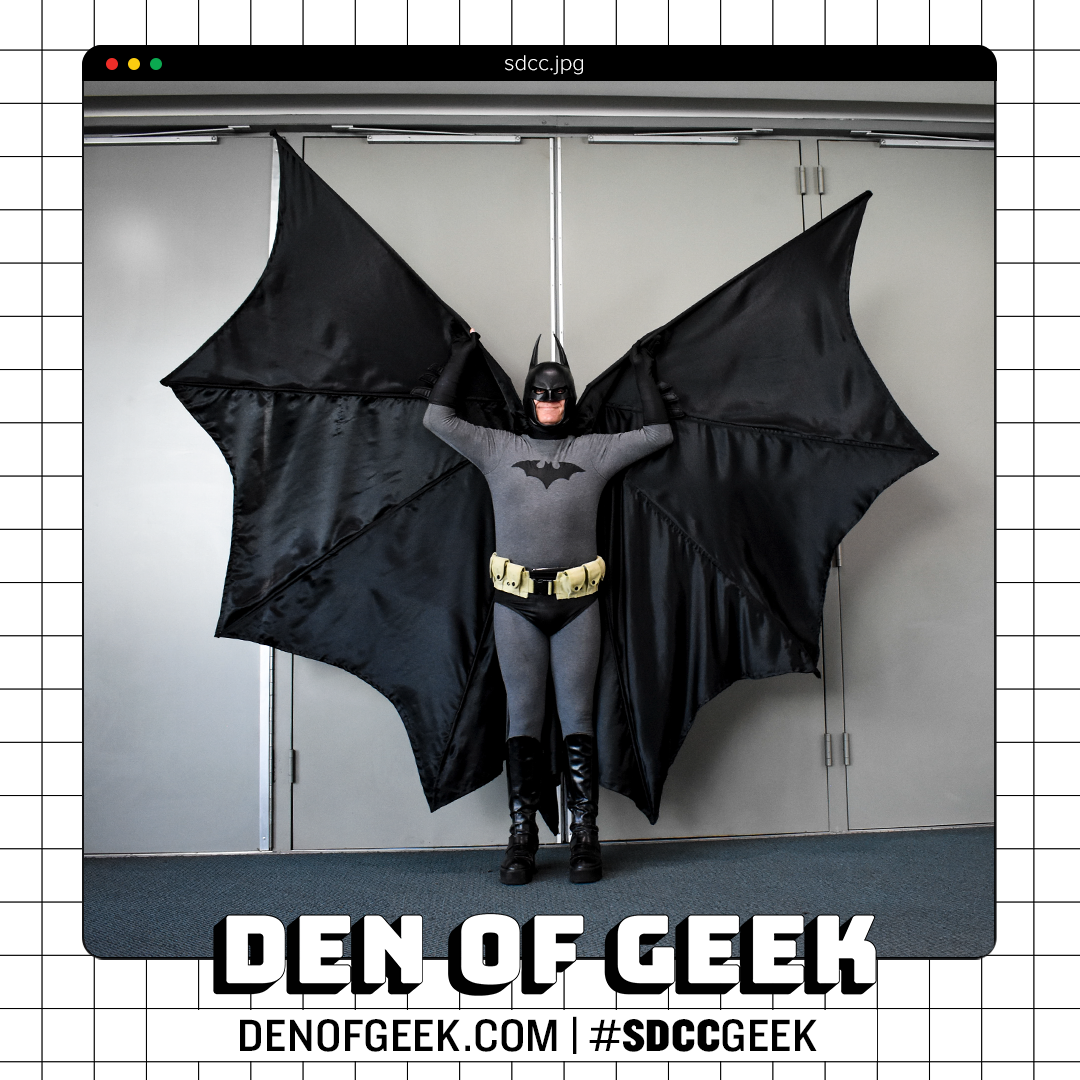 He is beauty. He is grace. He is THE NIGHT. We were impressed with @batshark's epic wingspan, and we're pretty sure we saw him gliding along the San Diego skyline too.
Brave's Merida Cosplay by @labombshellvita
Flawless curls, a handmade dress, and a deadly bow — what's not to love? Excellent job by @labombshellvita!
Share your cosplays!
We're still rounding up awesome cosplays from this year's San Diego Comic-Con — so feel free to drop your cosplay photo in the comments below or tag it #SDCCgeek on Twitter or Instagram for a chance to be featured on this page!
Read the latest Den of Geek Special Edition Magazine Here!