News
SDCC 2018: Best Cosplays at Comic-Con
We're rounding up San Diego Comic-Con's best cosplay this year. Want to get featured? Tag #SDCCgeek on Twitter or Instagram!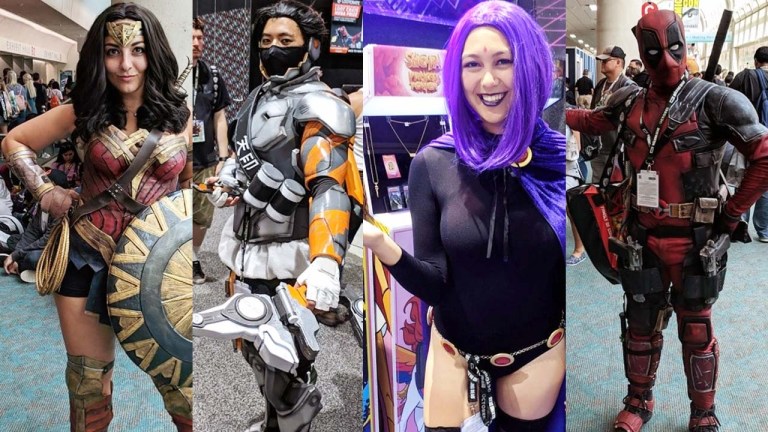 San Diego Comic-Con 2018 may be over, but the creative work our fellow nerdy attendees did to prepare amazing cosplay is still lingering fresh in our minds. We've seen cosplay from all walks of entertainment peppered throughout the 'con, and the effort put into these costumes always stands out. We couldn't help but stop the following geeks for a photo! Here are our favorite cosplays from SDCC this year (loosely grouped by show/movie/game):
Mercy from Overwatch / by @kosplaykat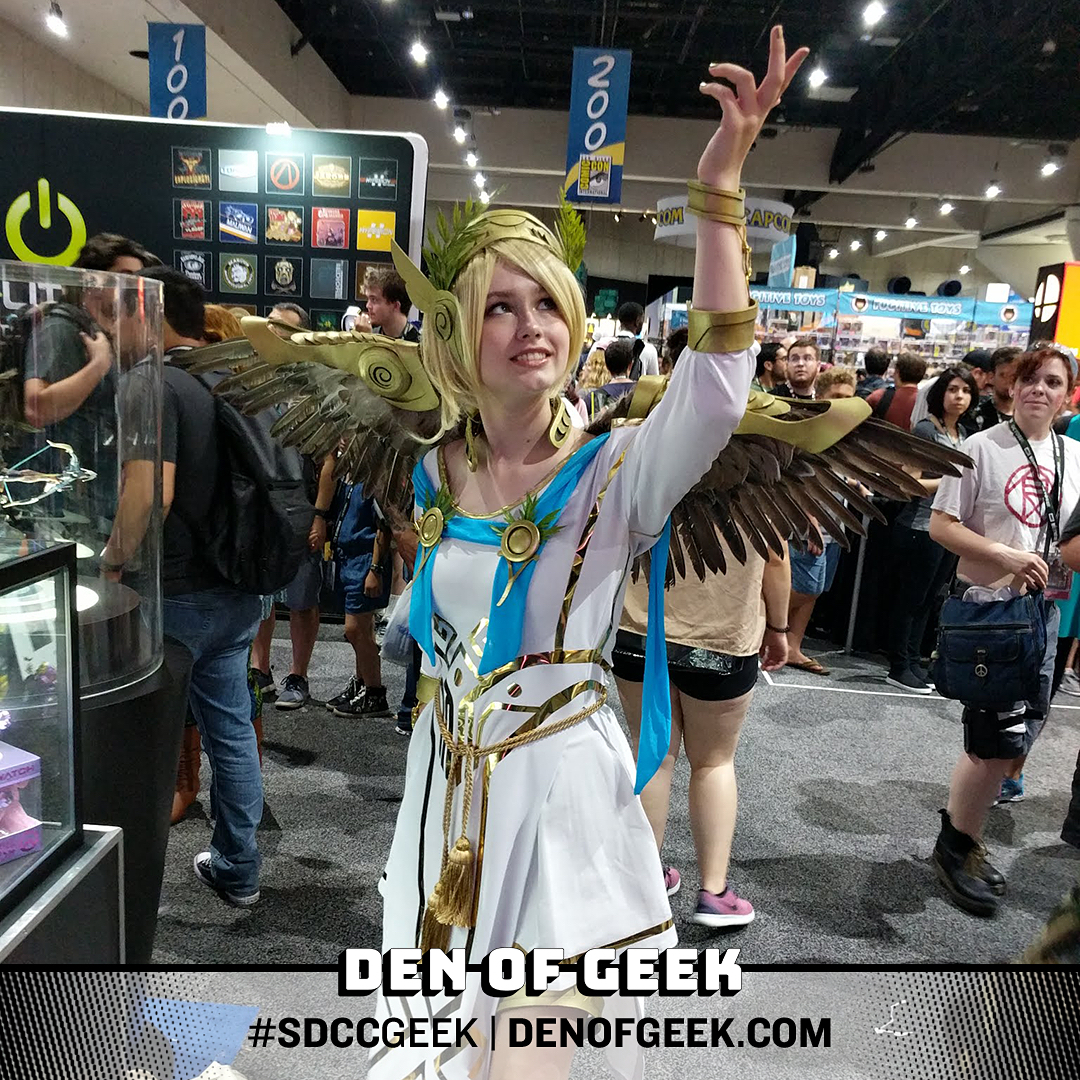 Mercy's resurrect ability may have gotten brutally nerfed in Overwatch, but this SDCC attendee's cosplay definitely gave us life! Great work the wings and helmet, @kosplaykat!
Hanzo from Overwatch/ by @kingkupocosplay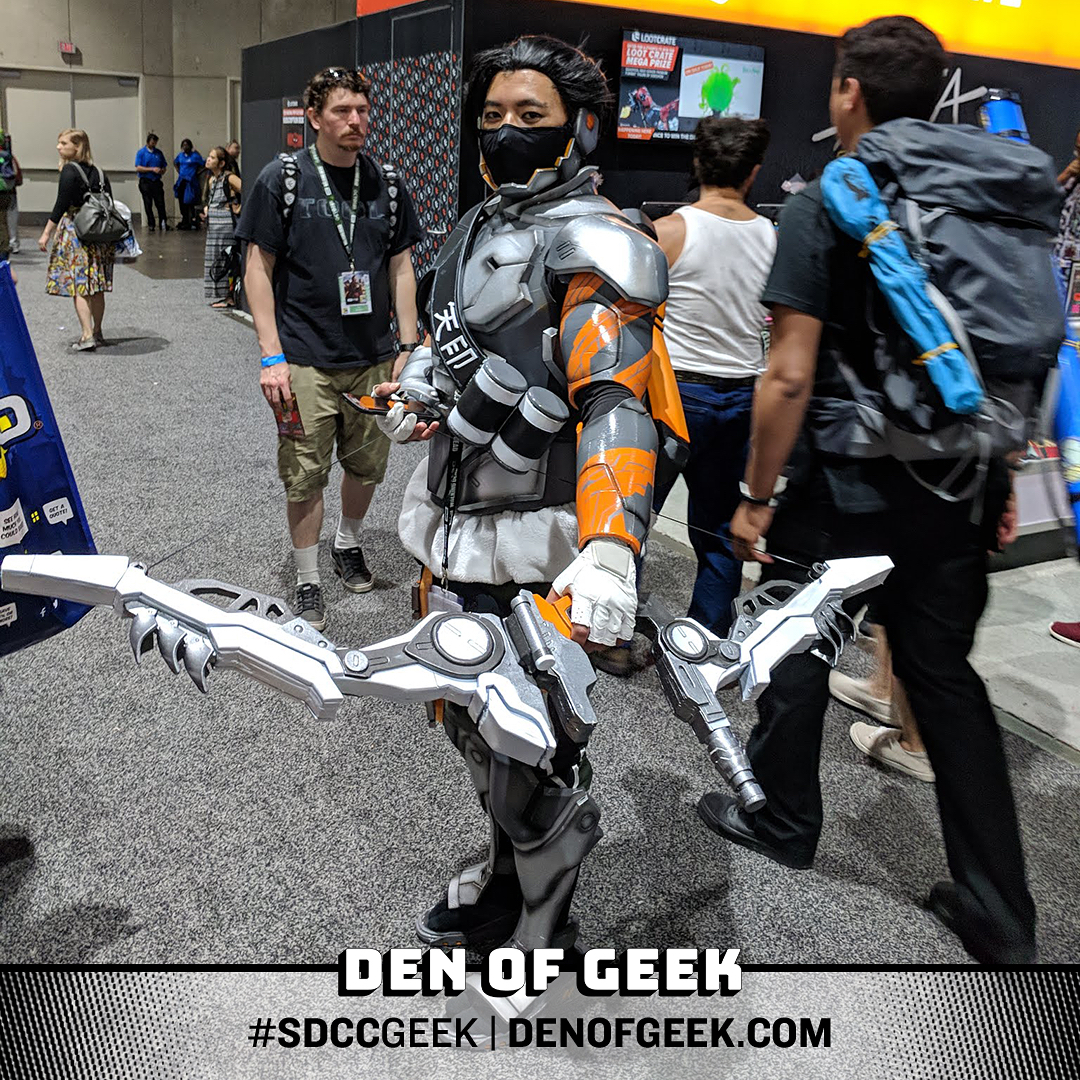 We're grateful that Hanzo can't shoot scatter arrows anymore, otherwise @kingkupocosplay's bow would have wrecked us. Awesome armor and mask on this cosplay!
Soldier:76 from Overwatch / by @allyouneedismanny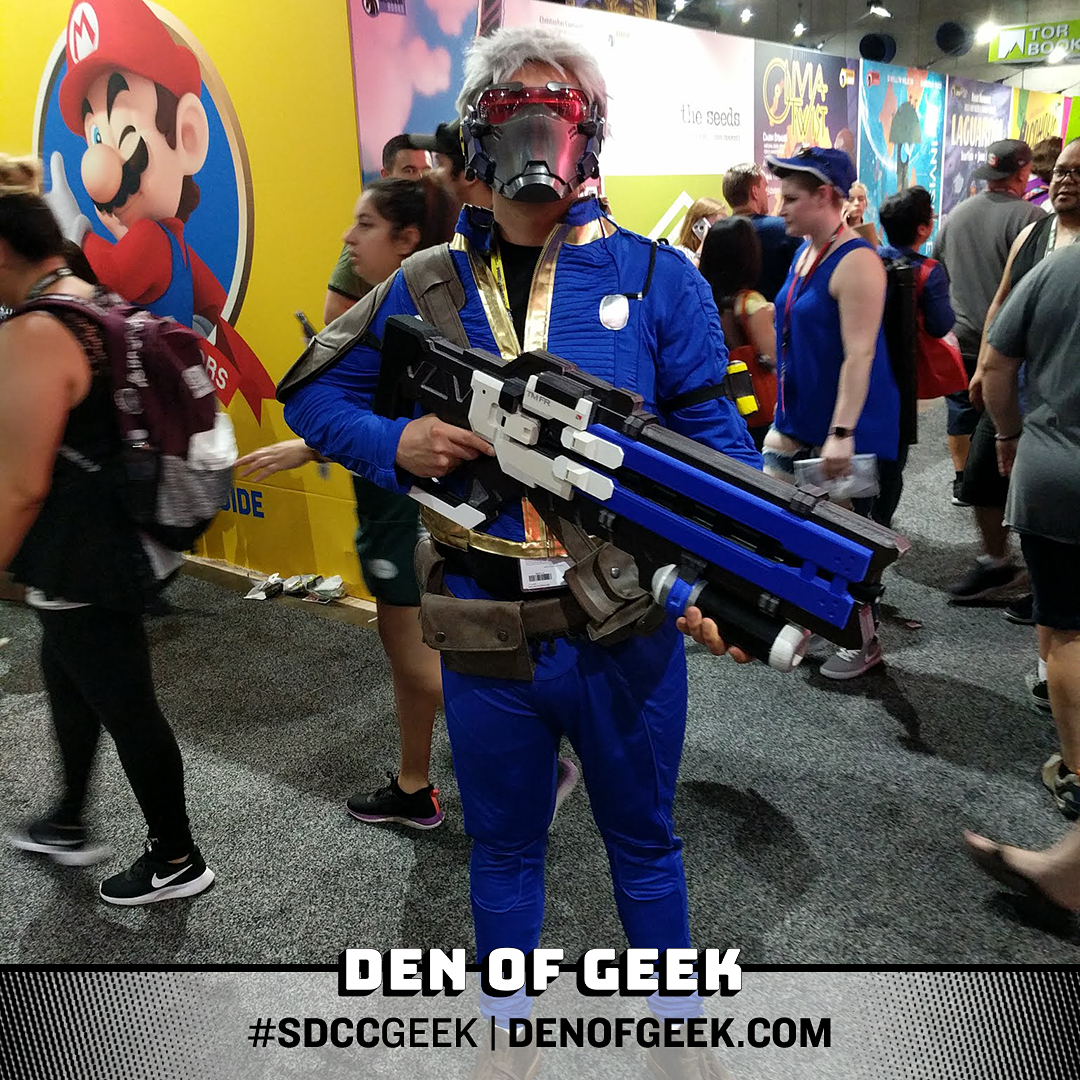 Soldier definitely had us in his sights with this cosplay! Great work by @allyouneedismanny on the visor and weapon.
Wonder Woman / by @cupcakesandcosplay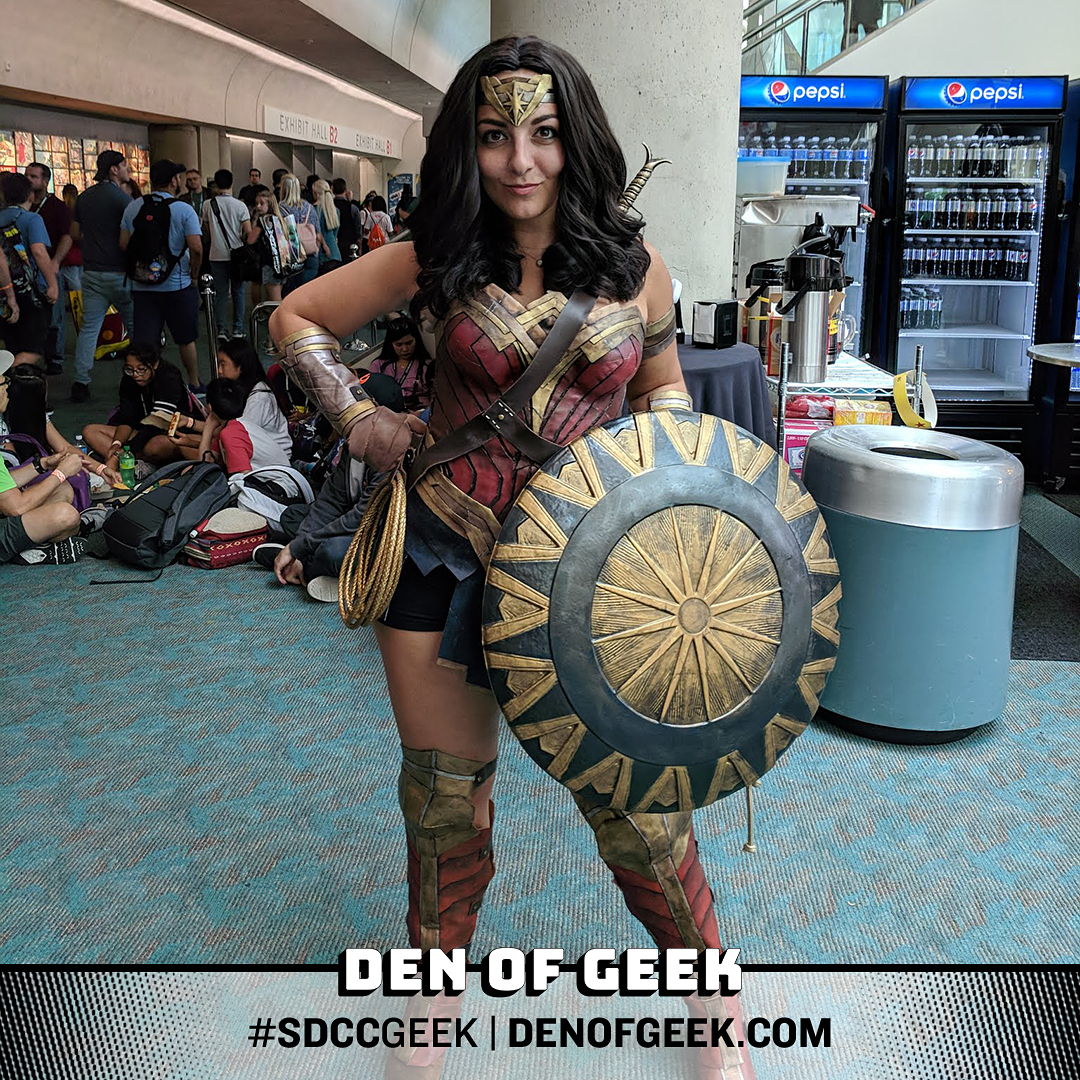 Wonder Woman lassoed us in with this cosplay of Gal Gadot's Wonder Woman. Faithful to the movie, @cupcakesandcosplay fashioned a beautifully weathered shield.
Raven / by @effervescent_you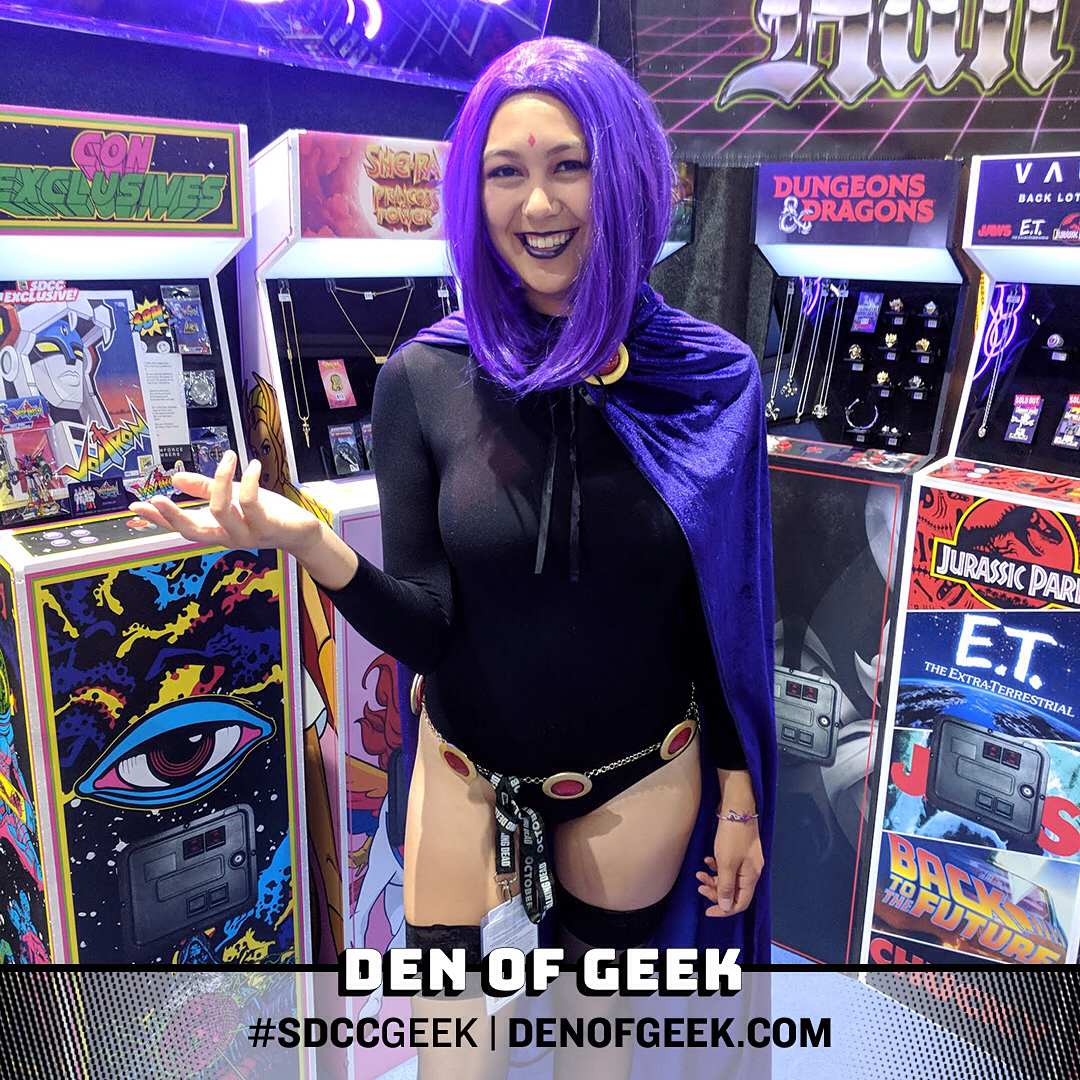 Hailing straight from the mystical realm of Azarath, this cosplay is magically on point! Great wig and belt from @effervescent_you.
Tony Stark and Chun-Li / by @doubletakecosplay and @chunlicosplay
We're not sure which alternate reality of this Earth features an Iron Manand Street Fightercrossover, but we're totally digging these two. Check out @doubletakecosplay and @chunlicosplay on Instagram — this power couple really has the cosplay game figured out!
Cable and Deadpool / by @hooksnknives82 and @cosplayagainstbullying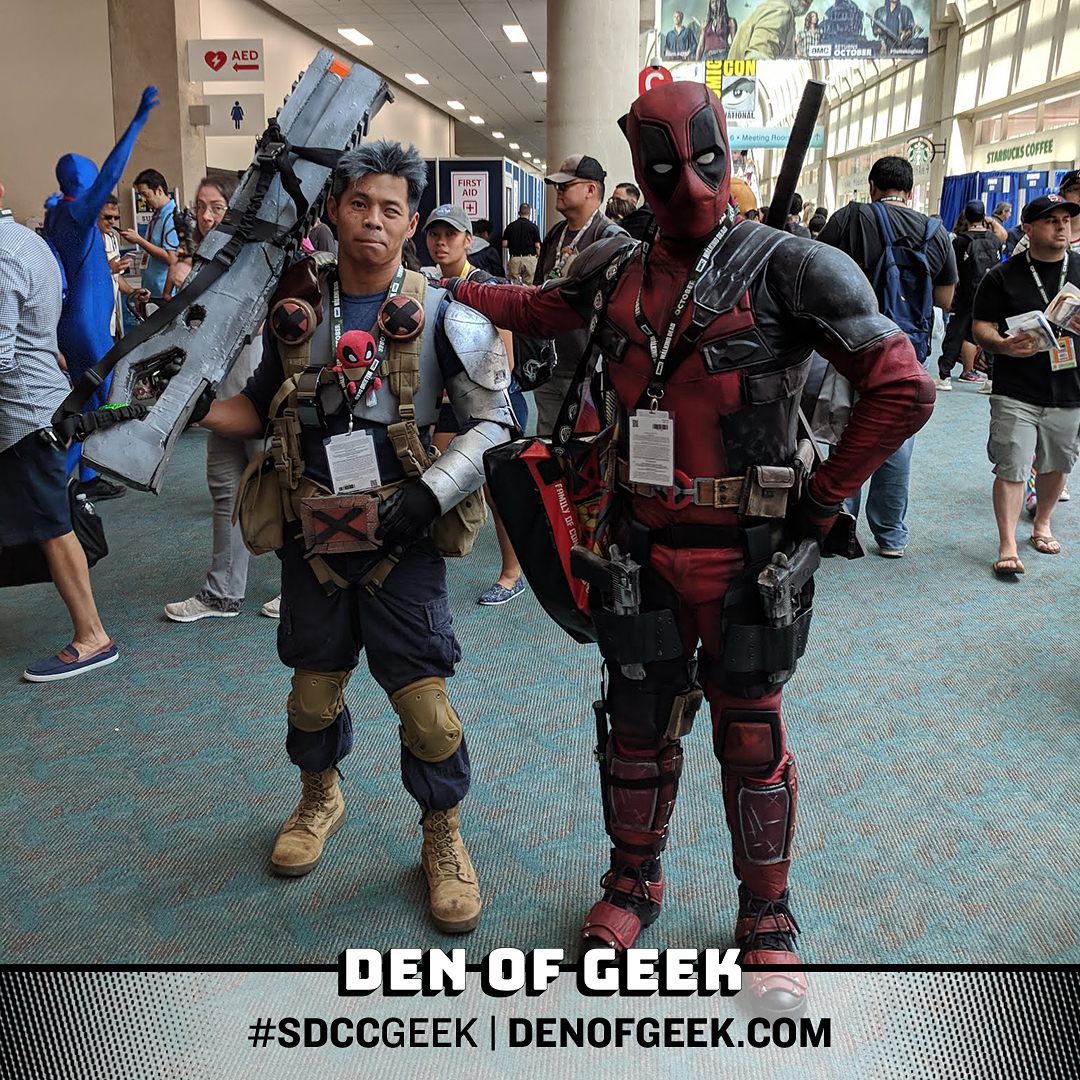 Deadpool 2featured quite the relationship rollercoaster between Deadpool and Cable, but luckily these two gents got along just fine at SDCC. Excellent armor and gear from both @hooksnknives82 and @cosplayagainstbullying — the second of which uses cosplay for a really great cause.
Megaman and Doctor Thomas Light / by @mightymarlo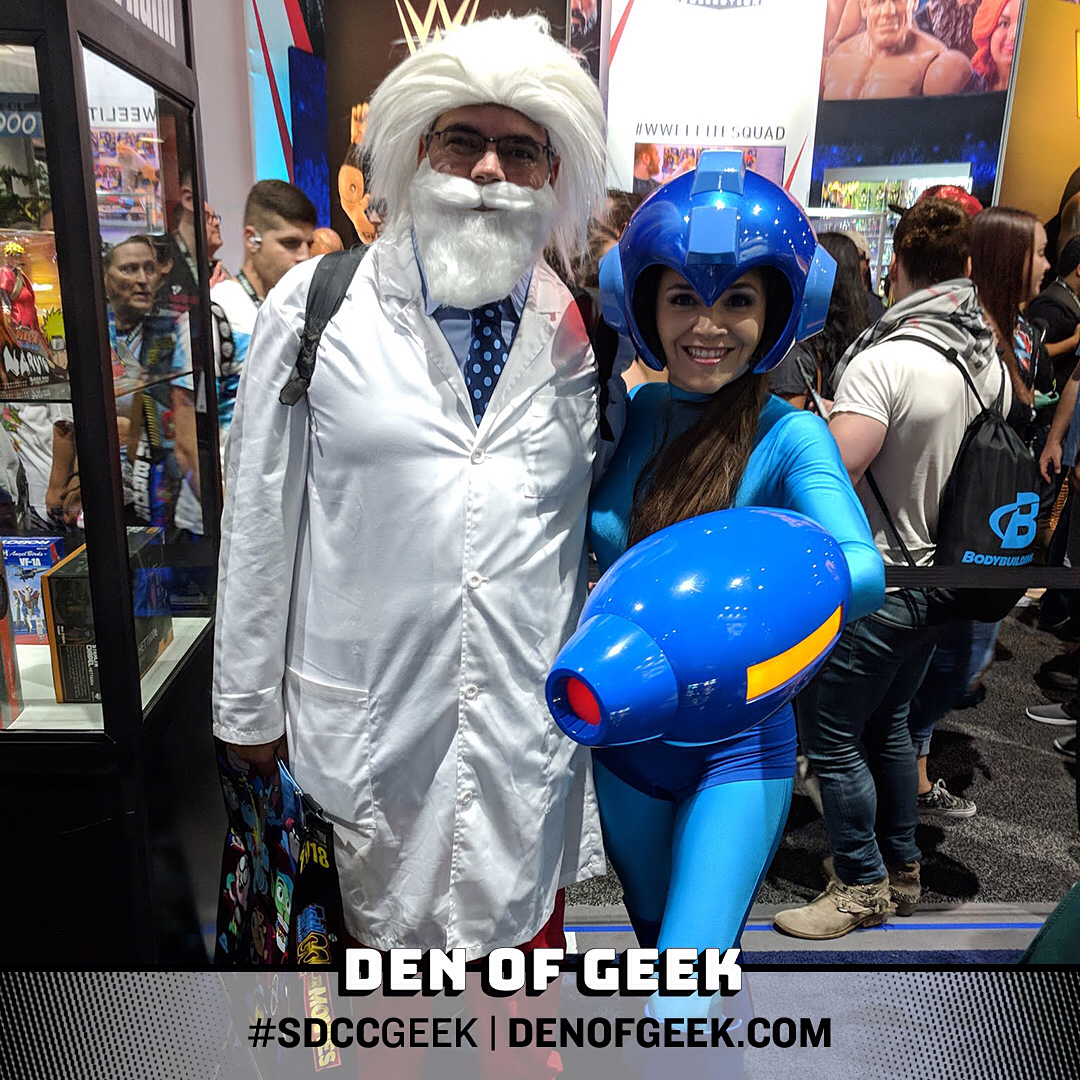 We were totally impressed by the awesome helmet and blaster cannon on Megaman! Throw in Doctor Thomas Light and you've got another awesome power couple.
Share your cosplays!
We're still rounding up awesome cosplays as our community sends 'em in — so feel free to drop your cosplay photo in the comments below or tag it #SDCCgeek on Twitter or Instagram for a chance to be featured on this page!
Read the latest Den of Geek Special Edition Magazine Here!