News
Science Fiction's Conscience Harlan Ellison Dies at 84
Harlan Ellison, writer of A Boy and His Dog, a disputed Star Trek classic and 1,000s of other stories, dies.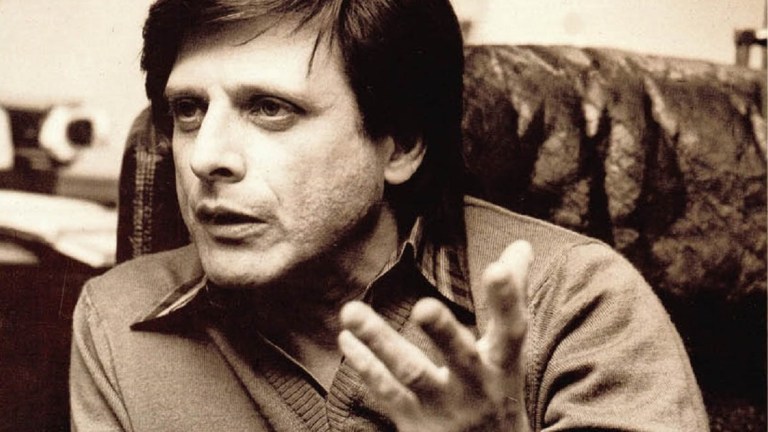 Harlan Ellison, one of the 20th Century's most influential science and speculative fiction writers, died at the age of 84. The news was posted in several Twitter posts. No cause of death has been announced.
"Susan Ellison has asked me to announce the passing of writer Harlan Ellison, in his sleep, earlier today," Christine Valada, the widow of the late Len Wein and a friend of Harlan and his wife, wrote to Twitter. "For a brief time I was here, and for a brief time, I mattered."—HE, 1934-2018. Arrangements for a celebration of his life are pending."
Ellison was the conscience of science fiction. He held other writers, and even fans to the highest standards, editing works of the best for the first crash of the New Wave of the genre's writers for the anthologies Dangerous Visions (1967) and Again, Dangerous Visions (1972). Probably best known for writing the first screenplay of Star Trek's "City on the Edge of Forever," Ellison wrote over 1,700 short stories, novellas, screenplays, comic book scripts, teleplays, essays and critiques.
He won eight Hugo Awards, four Nebula Awards of the Science Fiction and Fantasy Writers of America, five Bram Stoker Awards of the Horror Writers Association, two Edgar Awards of the Mystery Writers of America, two World Fantasy Award from annual conventions, and two Georges Méliès fantasy film awards.  "I would like to be arrogant enough to think that the script was so good that even butchering it couldn't hurt it," Ellison was rumored to say after the filmed version won of "City on the Edge of Forever" won the Hugo Award for the "Best Dramatic Presentation" at the 1968 World Science Fiction Convention. In his 1996 book, Harlan Ellison's The City On the Edge of Forever, the author said he was paid a "pittance," and made light of William Shatner's line-counting of the dialog.
Stephen King proclaimed, in his book Danse Macabre, that Ellison's short story collection Strange Wine was one of the best horror books published between 1950 and 1980. Ellison's best known horror offering may be the short story "I Have No Mouth and I Must Scream."  
Harlan Jay Ellison was born May 27, 1934, in Cleveland, Ohio. He went to The Ohio State University for 18 months before being expelled for, by his own account, hitting a professor who made fun of his writing. Ellison was first published in the Cleveland News during 1949 and EC Comics. He moved to New York City in 1955 and published more than 100 short stories and articles in two years. After serving in the U.S. Army from 1957 to 1959, Ellison moved to Chicago and became an editor for Rogue magazine.
Ellison moved to California in 1962 where he wrote the screenplay for The Oscar, starring Stephen Boyd and Elke Sommer, and TV shows like The Flying Nun, The Outer Limits, The Man from U.N.C.L.E., and The Alfred Hitchcock Hour.  He participated in the civil rights marches led by Martin Luther King, Jr., from Selma to Montgomery, Alabama, and wrote 'Repent, Harlequin!' Said the Ticktockman," celebrating civil disobedience in 1965.
A 1966 Esquire magazine article by Gay Talese, "Frank Sinatra Has a Cold," immortalized Frank Sinatra's reaction to Ellison's boots during a billiards game. Ellison was fired by Walt Disney Studios after one day after joking about making animated pornography featuring Disney characters within earshot of Roy O. Disney.
Ellison's Deathbird Stories contained sixteen science fiction stories. Ellison's short story "A Boy and His Dog" was made into the 1975 film starring Don Johnson. Ellison was creative consultant to the 1980s version of The Twilight Zone science fiction TV series and Babylon 5. Ellison appeared as himself in "Married to the Blob" episode of The Simpsons from 2014. Last summer, he published his biography A Lit Fuse: The Provocative Life of Harlan Ellison, an Exploration.
Culture Editor Tony Sokol cut his teeth on the wire services and also wrote and produced New York City's Vampyr Theatre and the rock opera AssassiNation: We Killed JFK. Read more of his work here or find him on Twitter @tsokol.