News
Sci-Fi Explosion Brings Star Wars Comedy To NYC Tomorrow
Join Den of Geek Contributor Chris Cummins for an evening of laughs and strangeness from a galaxy far, far away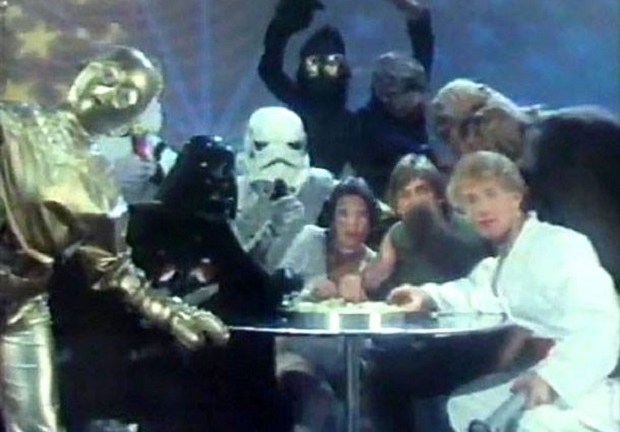 Before the release of The Force Awakens last December, there wasn't very much joy in the hearts of Star Wars fans. Fortunately, that's all changed now, and the bad taste that the prequels put in our collective mouths has been washed away. It is once again safe to smile, to live, to laugh.
Realizing this, Sci-Fi Explosion will be hosting an special all-Star Wars version of its popular comedy show that will celebrate the weirdest and most hilarious video footage ever to come out of a galaxy far, far away. Event creator and host Chris Cummins — who is, full disclosure, also a regular Den of Geek contributor — has crafted a show that includes footage of rare foreign commercials (including copyright-defying ads selling everything from tuna fish to toothpaste), clips from blatant ripoffs of the saga, music videos, and an overview of the myriad ways in which Star Wars has changed our culture forever.
The show will also include a rapid fire trivia contest featuring special Star Wars prizes.
Sci-Fi Explosion takes place at Videology in Brooklyn on Friday, April 29th from 6-7:30 pm. Although it won't include any official Star Wars footage (Chris wishes to avoid any Imperial entanglements with Lucasfilm lawyers after all) there will still be plenty of cosmic craziness to be found.
The Force, and the laughs, will be with you. Tickets are available here.
Here's a trailer to give you a flavor of what the evening might hold for you: