News
Scary Love Is Actually a Bizarre Music Video Starring Tommy Wiseau
Tommy Wiseau is a heartbroken bounty hunter with terrible aim in this bizarre sci-fi music video.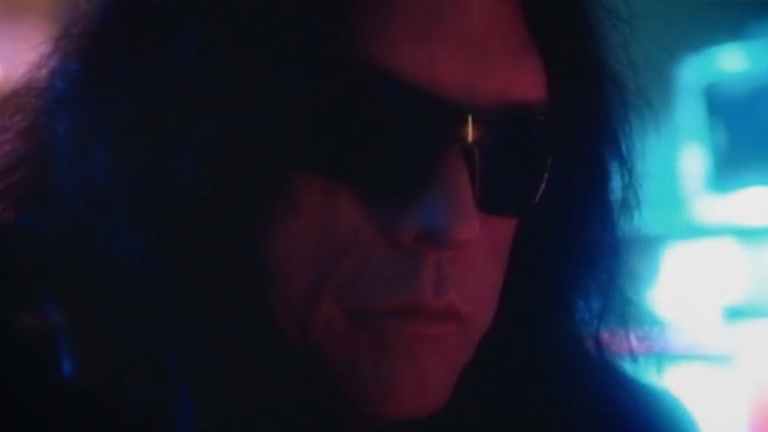 We're in the middle of a Wiseaunaissance, thanks to the release of last year's The Disaster Artist, the excellent film on the making of Tommy Wiseau's cult hit, The Room. Now, the eccentric actor, writer, and director is in front of a camera once again in a series of new projects.
His latest role is in a very bizarre music video for the song "Scary Love" by The Neighbourhood. It features Wiseau as a bounty hunter in search of his long lost love at a roadside diner. The music video has a bit of a Blade Runner vibe, only with Wiseau instead of Harrison Ford or Ryan Gosling. You can decide if that's better or worse.
Listen to the boppy little tune and watch Wiseau shoot a laser gun below:
The music video was first teased as a new sci-fi movie starring the cult actor by THR. The 30-second teaser turned out to be a bit of clever marketing for the music video, though. (It's hard not to be disappointed by this, if I'm being honest.) The original report described "Scary Love" as a film set in a postapocalyptic Los Angeles and "told in the style of classic B-movies and outfitted with practical special effects, laser beams and lunatic ideas which are guaranteed to make it the next big midnight movie hit."
As to what the hell is happening in this video, THR also released a synopsis that might help:
"In a bleak Los Angeles of the future Tommy Wiseau plays a bounty hunter in search of his long lost love. But while the Wars of Cancellation have turned his city to rubble his search for love is rife with complications in a population full of mutants, freaks, and cannibals."
"Scary Love" was directed by Jennifer Juniper Stratford (Multinauts). It is very unfortunate that this slice of sci-fi weirdness isn't also a feature-length romp about a heartbroken bounty hunter who can't aim a blaster to save his life.
In terms of big screen projects, Wiseau will next appear in Best F(r)iends, which was written by Greg Sestero, who co-starred in The Room, and directed by Justin MacGregor. Best F(r)iends will be released in two parts: Volume One on March 30 and April 2, and Volume Two on June 1 and June 4.