News
Saturday Night Live Digital Marathon Debuts on Twitch
Social video service Twitch will run sixteen hours of Saturday Night Live episodes in order prior to season 43 finale.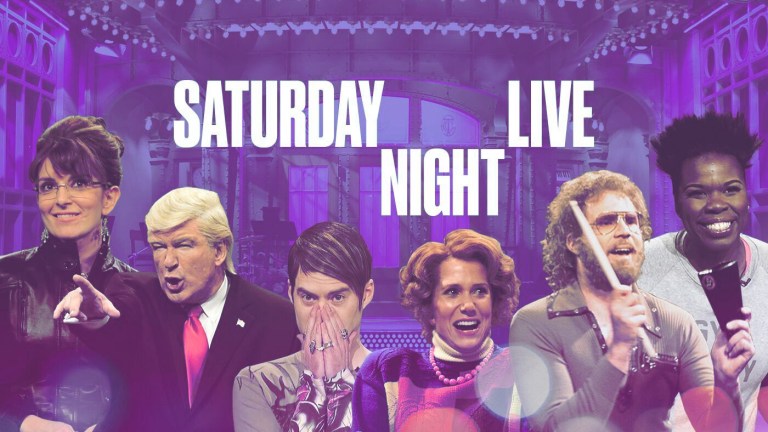 "I would like to feed your fingers to the wolverines," Michael O'Donoghue taught John Belushi as the first words on NBC's Saturday Night Live. Now Twitch will be feeding the long-running sketch comedy series in a 16-hour digital marathon.
NBC and the social video service announced a first-ever digital marathon of SNL's popular sketches dating from the show's inception to current episodes. The episodes will run in succession. The marathon will air worldwide and back-to-back for 48 hours beginning on May 17 at 6:00 p.m. on Twitch.tv/TwitchPresents.
"We're kicking off two full days of Saturday Night Live's best sketches, celebrity impressions, and more," reads the official announcement on the Twitch site. "Join tons of fans in chat to relive SNL classics like the Spartan cheerleader tryouts, Bill Clinton's trip to McDonald's, and Adam Sandler's unforgettable tune, 'Lunch Lady Land.' You may even see a clip or two with Drake from before Ninja made him famous. We'll also stream highlights from the current season to get you all caught up for the finale."
The marathon is scheduled to conclude hours before the Saturday Night Live season 43 finale episode. The finale will be hosted by former Not Ready for Prime Time Player and 30 Rock Creator Tina Fey. Nicki Minaj will be the musical guest, which airs on May 19 on NBC at 11:30 p.m.
Twitch creators will be able to co-stream the marathon, which allows a creator to share another channel's video feed with their own commentary and community, resulting in a more personalized, social experience.
"Similar to Twitch chat, Saturday Night Live serves as live commentary on pop culture and current events," Twitch Director of Business Development Jane Weedon said in a statement. "Each SNL sketch is a snapshot of its time, making it the ideal show to unite our global community across generations as they comment on the commentary."
Twitch aired over a dozen marathons over the years, but SNL will be the first program dedicated to sketch comedy that was created and executive produced by Lorne Michaels. Viewers tuning in will be treated to memorable sketches spanning both classic and modern episodes, including a variety of celebrity hosts and guests, highlights from the current season 43, a collection of sketches from SNL finale host Tina Fey, commercial parodies, iconic impressions, digital shorts and many more.
Saturday Night Live is produced in association with Broadway Video.
The Saturday Night Live begins on May 17 at 6:00 p.m. on Twitch.tv/TwitchPresents.