Features
San Diego Comic-Con 2018 Exclusives Highlighted
SDCC is just about upon us, and you don't want to leave empty handed. Check out all the exclusives at Comic-Con 2018!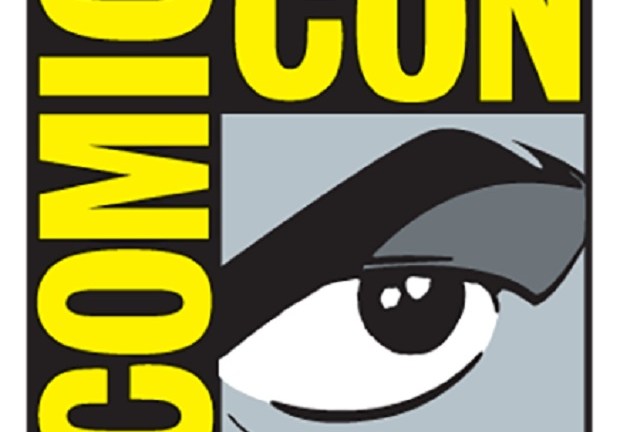 Absolute geek heaven.
Those are the best possible words to describe the next couple of days. From Thursday until Sunday San Diego (those "whale's vagina" jokes never get old) will be overrun by what is annually the biggest pop culture celebration on the planet.
And we are ready. The next couple of days will see Den of Geek covering every aspect of the con for those unable to attend in person. As for those who are going, well, we've got you covered too.
You see, arguably the most exciting part of SDCC is checking out the various exclusives that will be making their debut at the show before vanishing to the money talks/bullshit walks netherworld that is the secondary collector's market. It can be downright brutal trying to get your hands on some of these hotly anticipated goods, so we want to make things a bit easy for you — although you'll still have to wait in line, deal with the aggravation of obvious scalpers, buying up the the good stuff, and the general ennui-laden mishmash of pain that comes from being a person in 2018.
With that in mind, here are 20 of our personal favorite exclusives from this year's SDCC. Prepare your minds and wallets accordingly.
Jack Kirby Marvel Heroes and Monsters Artist's Edition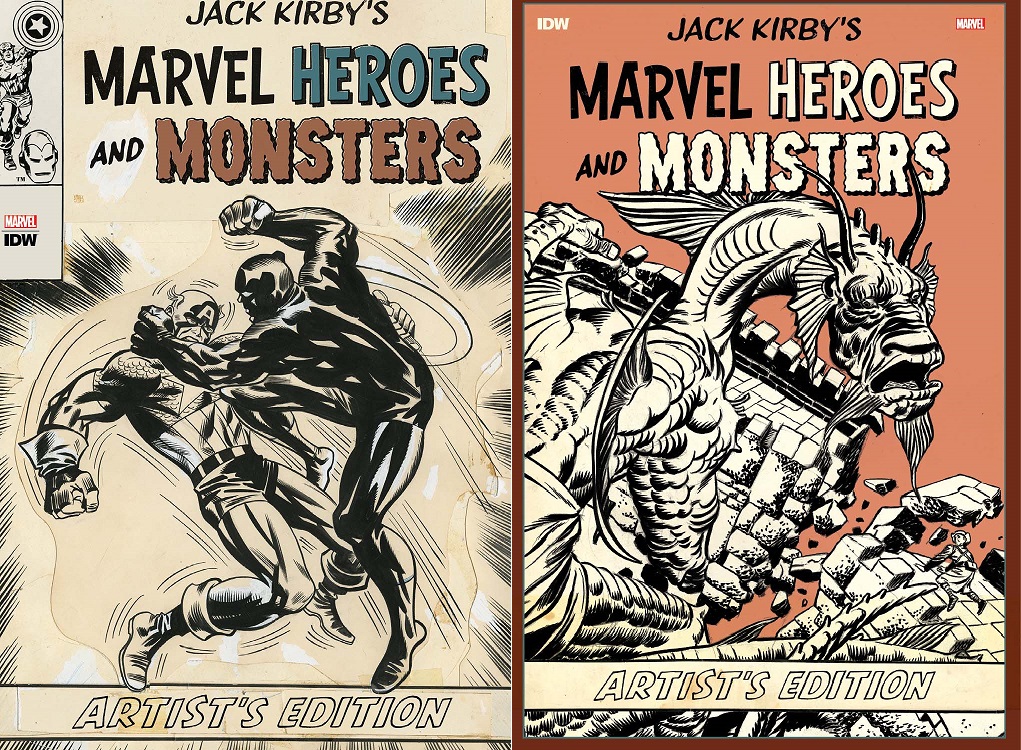 Over the past couple of years, IDW has released several con-exclusive artist's editions that truly celebrate the line art of comicdom's greatest masters. And there was no one bigger or better than Jack "The King" Kirby, whose cherished Marvel work (with an emphasis on monsters) takes center stage in the company's most exciting SDCC release. The fact that you can choose which cover you want — hero or monster-centric — adds to the appeal here.
Hot Wheels Marvel Thanos Copter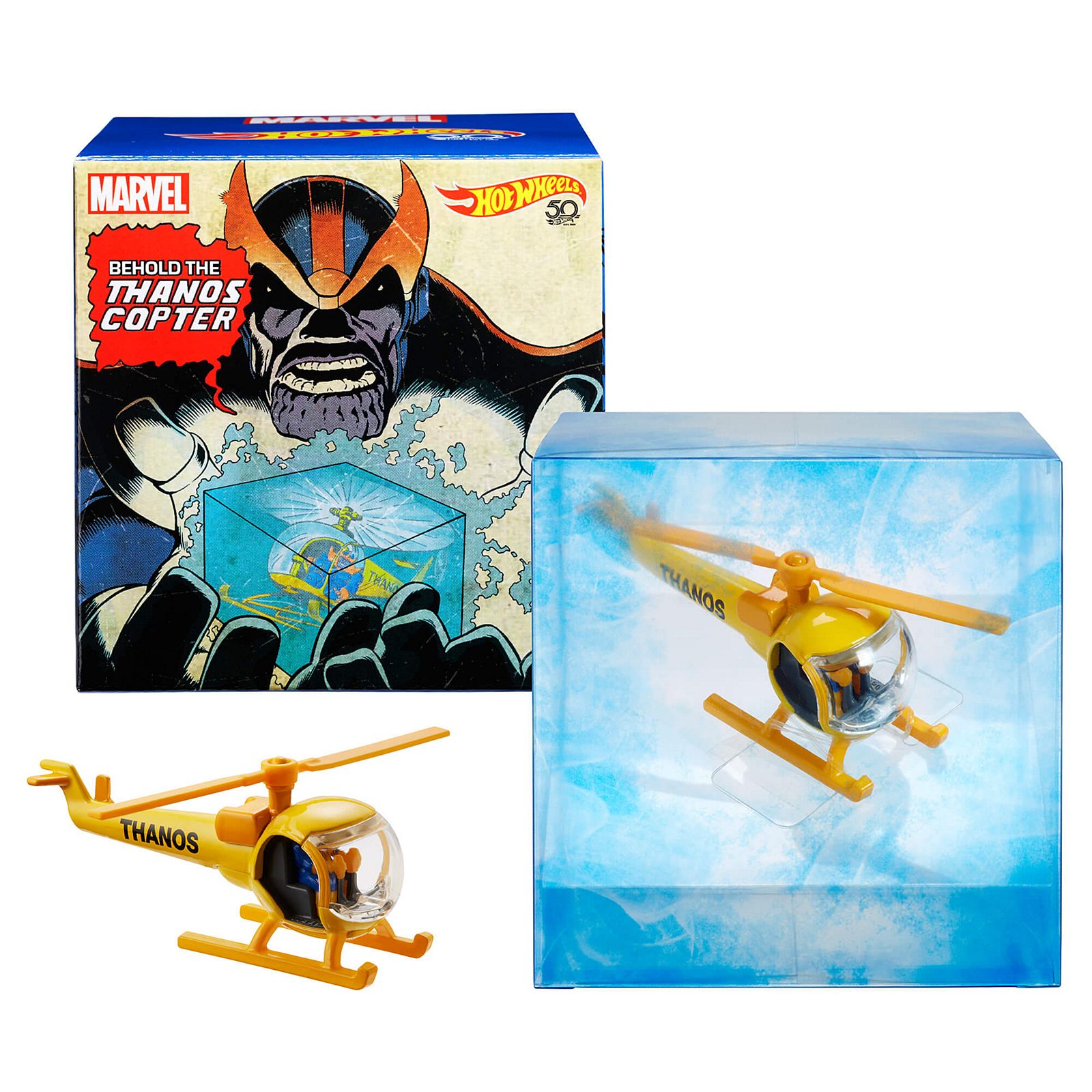 The 1970s were an amazing time when Marvel had a penchant for placing their characters in superfluous vehichles. Thus the same minds who gave us the Spider-Buggy also came up with the idea of having a pre-snap Thanos flying around in his very own helicopter. (You know it's his because, adorably, he put his name on it). This vehicle of wonderment appeared in the 39th issue of Marvel's The Electric Company spin-off comic Spidey Super Stories and has become something of a legend ever since. Mattel's pre-orders for this are sold out, but don't be surprised if more resurface due to confused fans not attending SDCC who placed orders that won't be filled.
Doctor Who: Road to the Thirteenth Doctor: The Tenth Doctor #1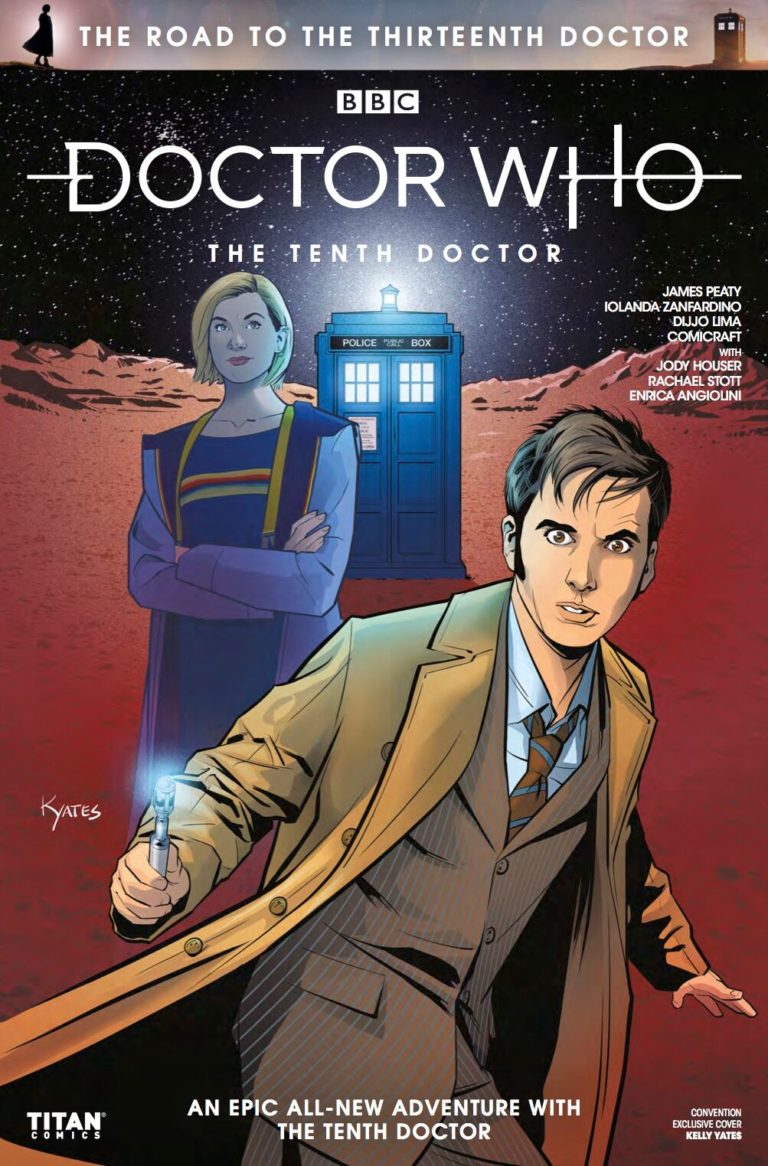 The debut of the full trailer for Jodie Whittaker's first season of Doctor Who is one of this year's most anticipated events at SDCC. You can count on this excitement spilling over to Titan Comics' booth, where they'll be selling the debut issue of Doctor Who: Road to the Thirteenth Doctor: The Tenth Doctor with a convention exclusive cover from renowned Who artist Kelly Yates.
Mondo Coraline Poster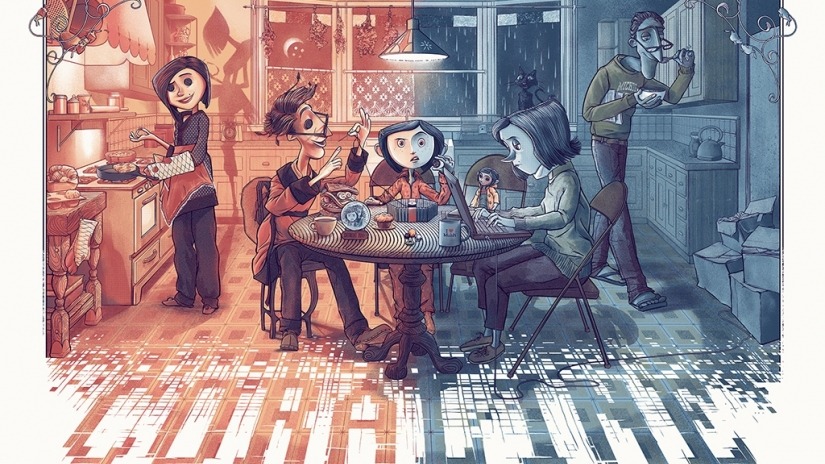 We covered this the other day, but it is worth another reminder: Cesar Moreno's gorgeous Coraline poster from Mondo is a tribute to the film's gloriously dark whimsy.
Mystery Science Theater 3000 Coaster Set/Ashcan Comic
Thanks to Netfilx, Mystery Science Theater 3000 is once again in the public's consciousness. Not that it ever left. Dark Horse Comics is getting in on the Satellite of Love fun with a coaster set emblazoned with imagery of the show and, more excitingly, a free ashcan comic that brings the crew's cinematic adventures to the printed page as Jonah and the bots get mashed up with vintage funny books. La la la.
Mighty Morphin Power Rangers Pins
BOOM! Studios is offering multiple Mighty Morphin Power Rangers exclusives this year — including comics and a Green Psycho Ranger legacy action figure. As much as we want all of these, if we have to go and get all Sophie's Choice here, we are going to pick these limited-edition pins crafted by Phil Murphy. Once these are on your messenger bag or cork board, Morphin Time will never end.
Gwenpool Statue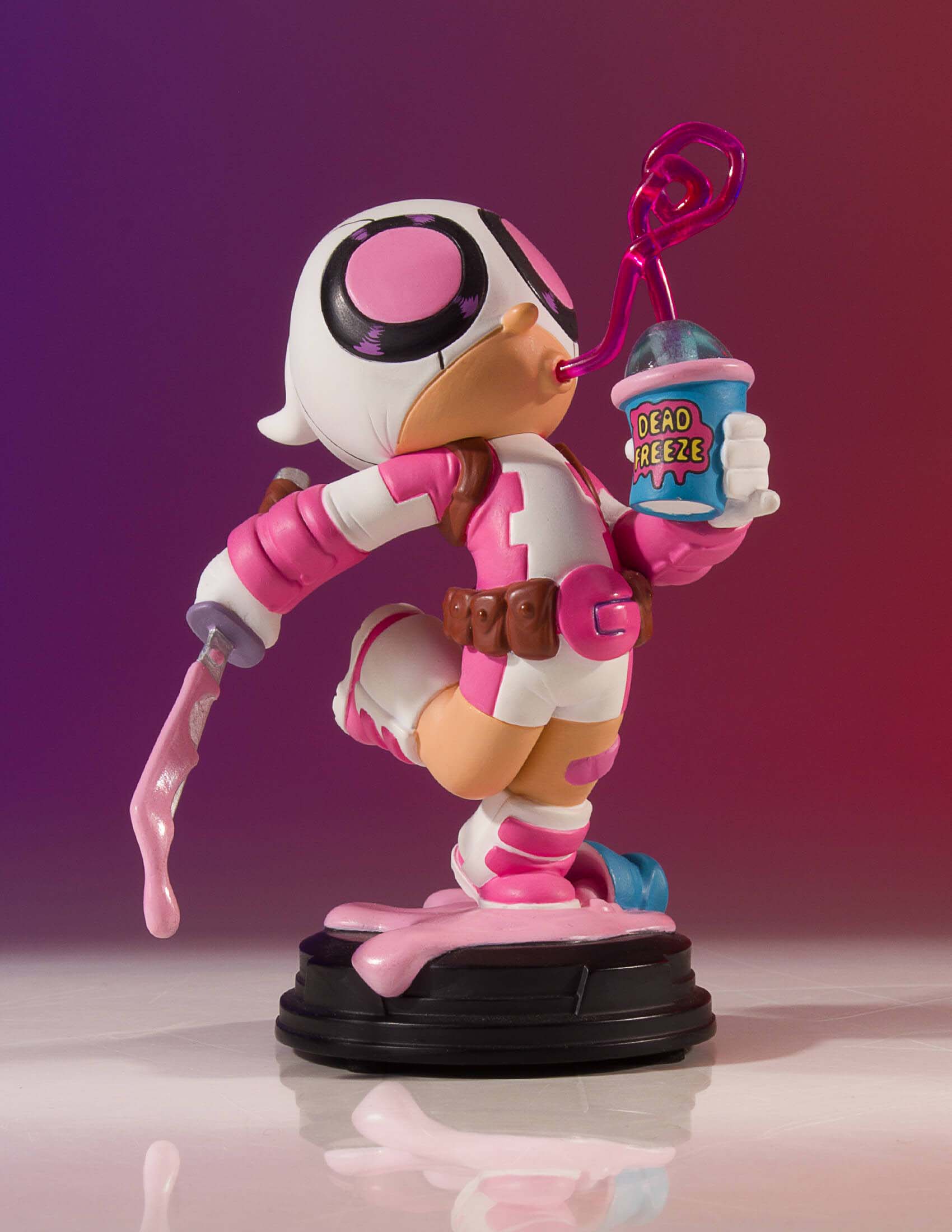 Gentle Giant's exclusive deluxe statue is a eerily accurate recreation of Skottie Young's variant cover for The Unbelievable Gwenpool #1 that doubles as a totemic jollifaction of Marvel's latest comic superstar.
Wuvable Oaf: Space Fuzz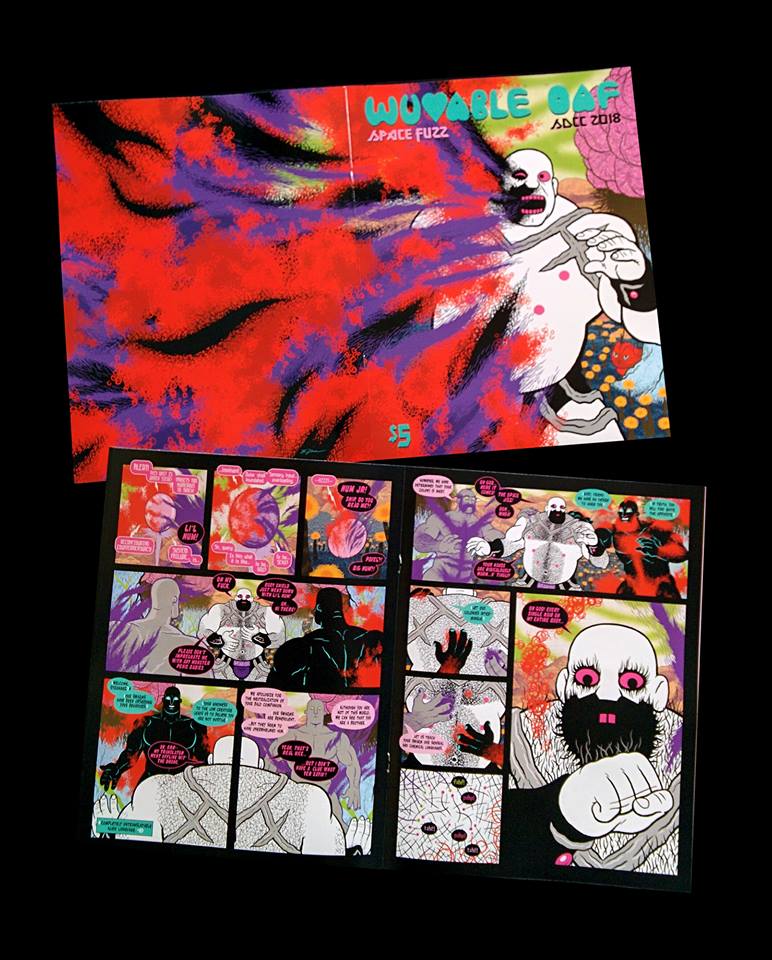 What happens when Ed Luce's hairy and hefty Wuvable Oaf gets mixed up in a sci-fi comedic adventure? Find out in Space Fuzz, an exclusive comic that might be best described as Heavy Metal with bears.(Luce will also have special 10th anniversary editions of the Wuvable Oaf comics that started it all, as well as Oaf figures and free posters with purchase featuring an image of the wrestling alter ego Goteblud…who will be making a live appearance or two during the con).
Planet of the Apes: Statue of Liberty Playset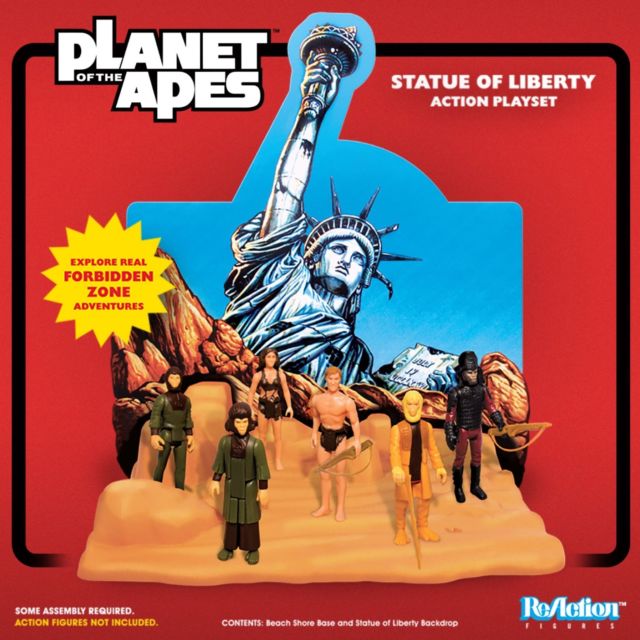 Your wallet will be damning Super 7 to hell, because the retro-styled toy maniacs there are offering a jaw-dropping amount of products from different licenses that will likely earn them unofficial Best in Show status. Exhibit A: This Planet of the Apes playset from their ReAction Figures line that will have you screaming "it's a madhouse" if you can't score one. Then again, it is SDCC, so you'd be doing that anyway.
Star Wars: Doctor Aphra Comic Set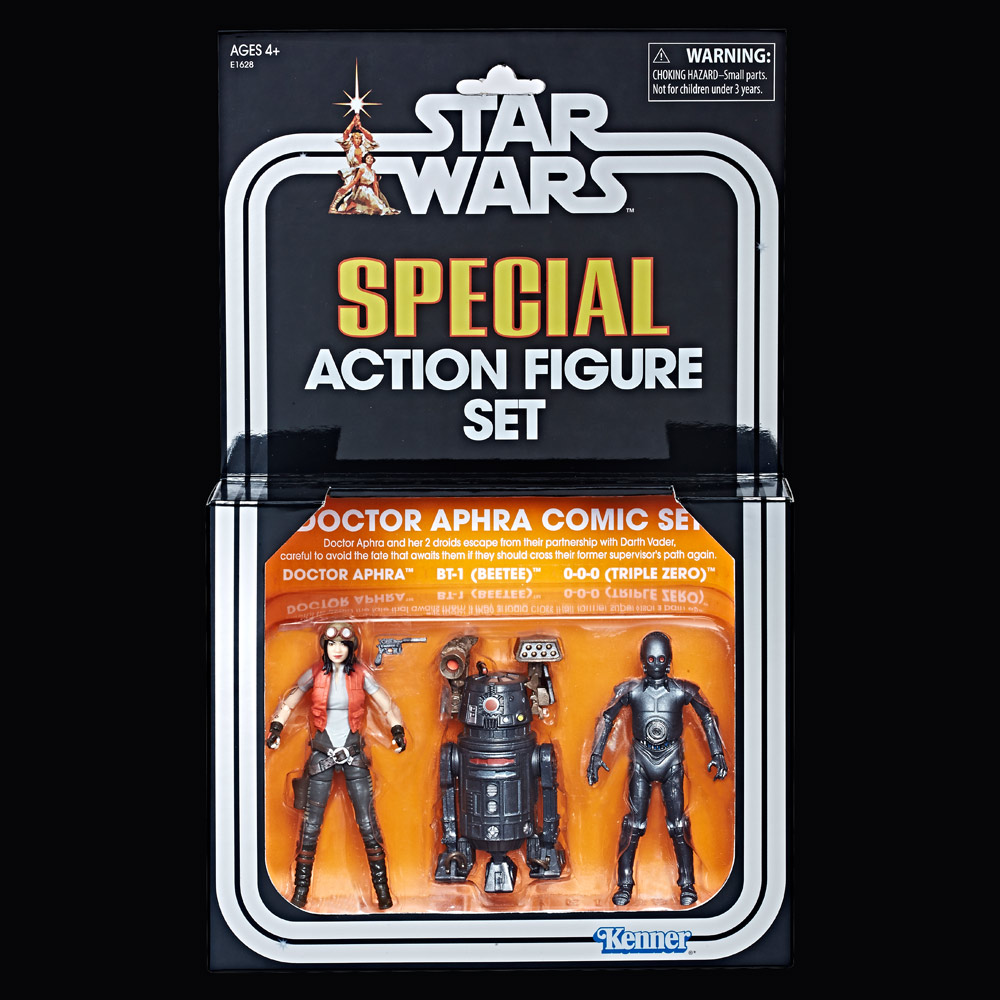 One of several Hasbro exclusives available at the con, the Star Wars: Doctor Aphra Comic Set brings the fan-favorite character who made her debut in Marvel's Darth Vader comic before leading her own solo book to your toy shelf. That is if you want to remove her and robotic cohorts BT-1 and 0-0-0 from their nerdgasm-inducing old school packaging.
DC Pins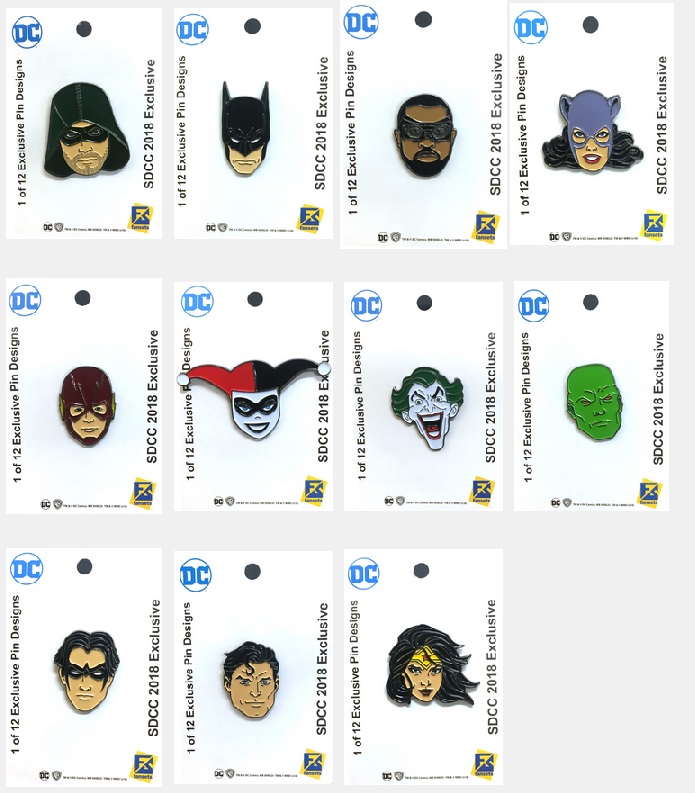 DC Comics lovers will want to make their way to the Warner Brothers booth in an effort to score some of this fantastic collector's pins showcasing the greatest heroes and villains from the DC Universe. We're especially partial to the Joker one.
Big Trouble in Little China Soundtrack LP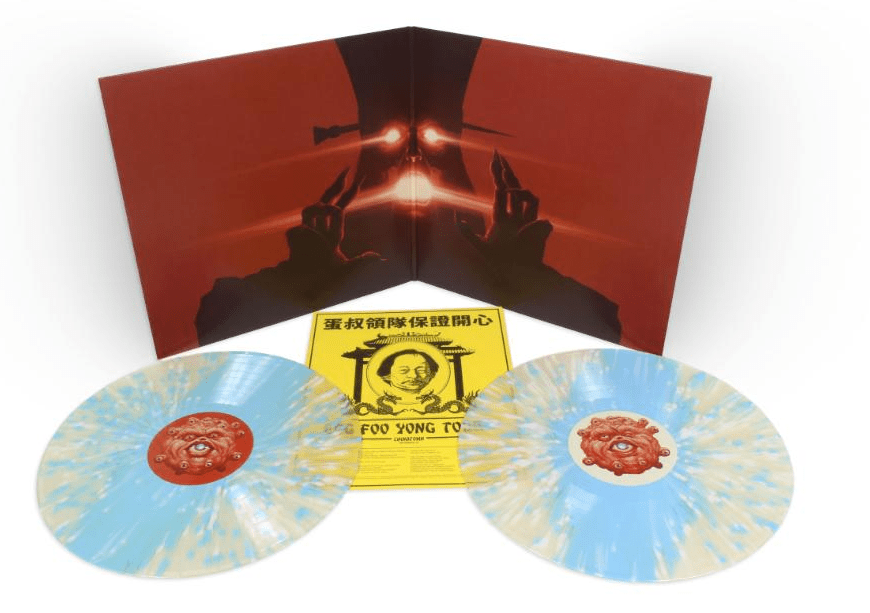 Vinyl lovers won't be left out of the SDCC mayhem, thanks to this exclusive 2 LP, 180-gram lightning variant of John Carpenter and Alan Howarth's score for 1986's Big Trouble in Little China from Mondo beautifully illustrates. And, screw it, why not allow us to take this opportunity to share with you once more the film's notorious music video:
We really shook the pillars of heaven, didn't we?
Funko POP! Thirteenth Doctor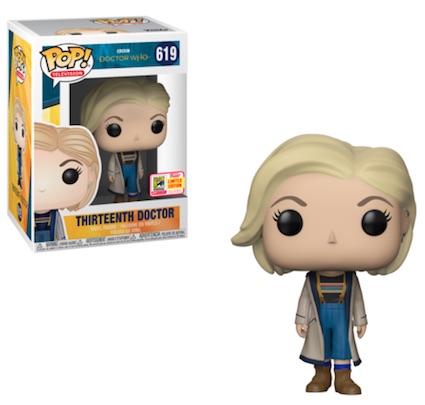 While toy scholars feverishly debate over if and when the Funko POP! bubble will burst, fans of the vinyl toy line are already planning their strategy for landing the company's various SDCC offerings. Front and center will be the debut POP! featuring the toy likeness of Jodie Whittaker's Thirteenth Doctor, although we're guessing this one will vanish quicker than the TARDIS leaving a universe-saving mission.
Marvel Legends: Defenders Set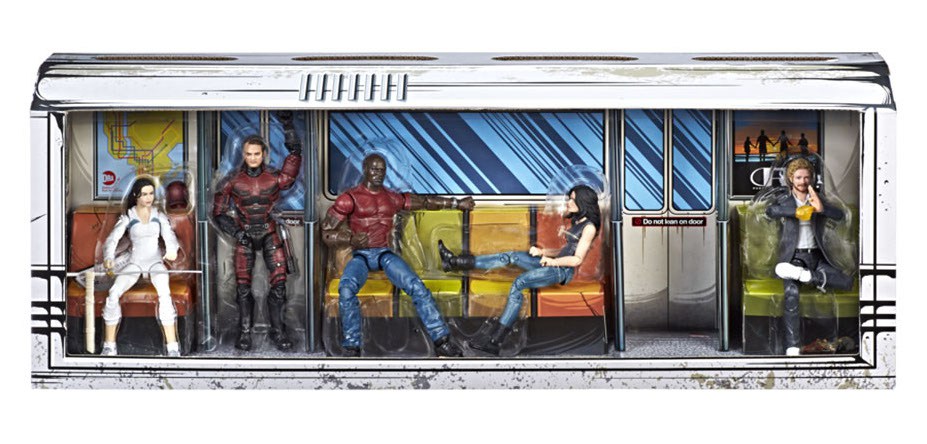 Each year, Hasbro unveils several Marvel Universe-centric exclusives, with this year's (arguable) masterpiece being a five-pack based on Netflix's The Defenders. Featuring Luke Cage, Daredevil, Jessica Jones, Colleen Wing and everybody's favorite punching bag, Danny Rand, this set lets you relive the blockbuster Netflix team-up.
Hot Wheels Action Comics #1 Replica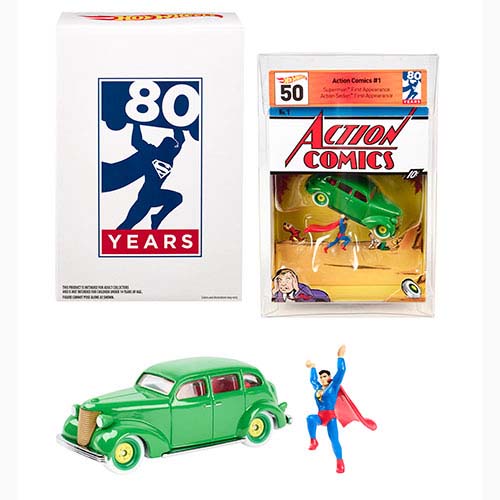 Another home run from Mattel at this year's convention is this Hot Wheels replica recreation of the iconic cover to Action Comics' #1. Your mileage may vary, but we can't think of a better way to honor Superman's first 80 years.
Masters of the Universe: Laughing Prince Adam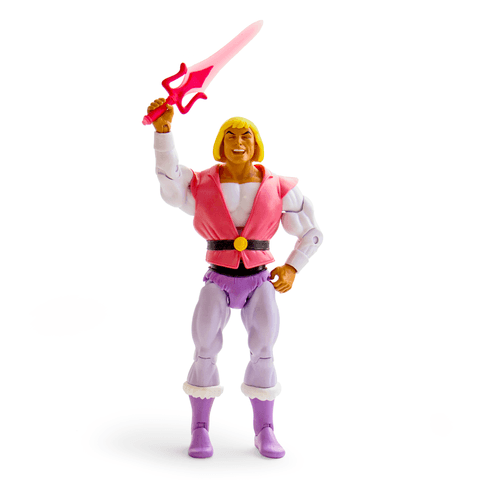 What's going on? Why just a Prince Adam figure based on one of the Internet's most-enduring memes. Super 7, you get us.
Twin Peaks: The Evolution of the Arm Wooden Push Puppet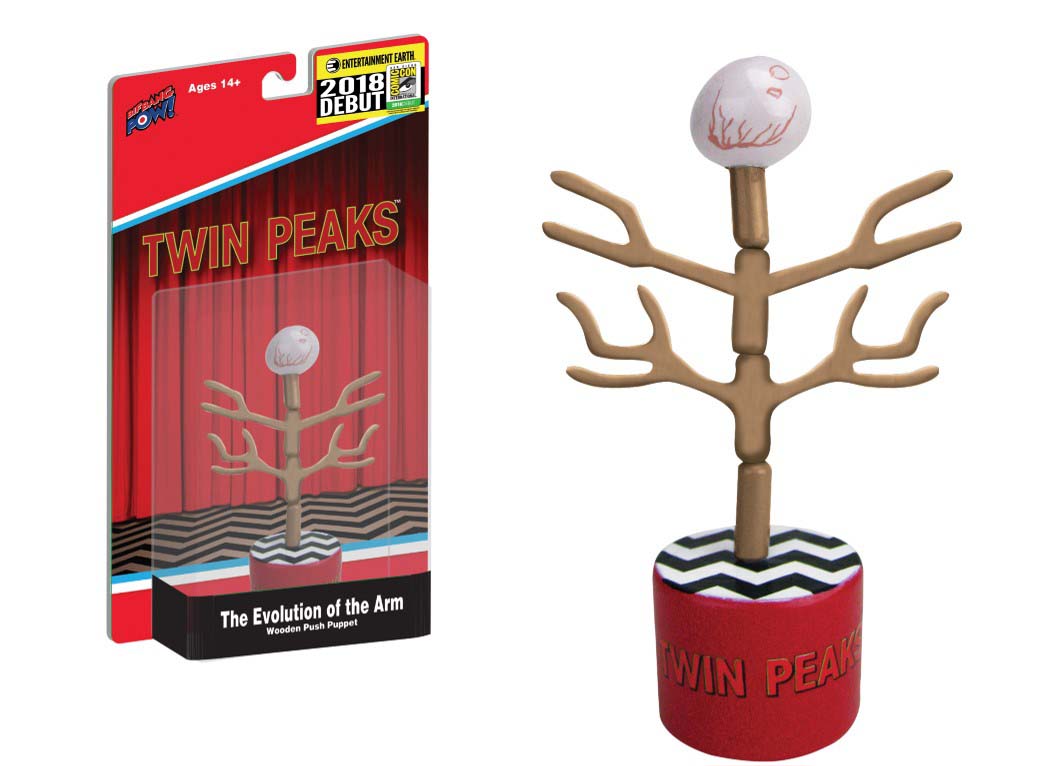 Twin Peaks: The Return's most intriguing character (which is quite the statement) becomes an old-fashioned wooden push puppet in this release from Bif Bang Pow!/Entertainment Earth that deserves accolades for being the strangest exclusive this year…
Super 7 Universal Monsters Figures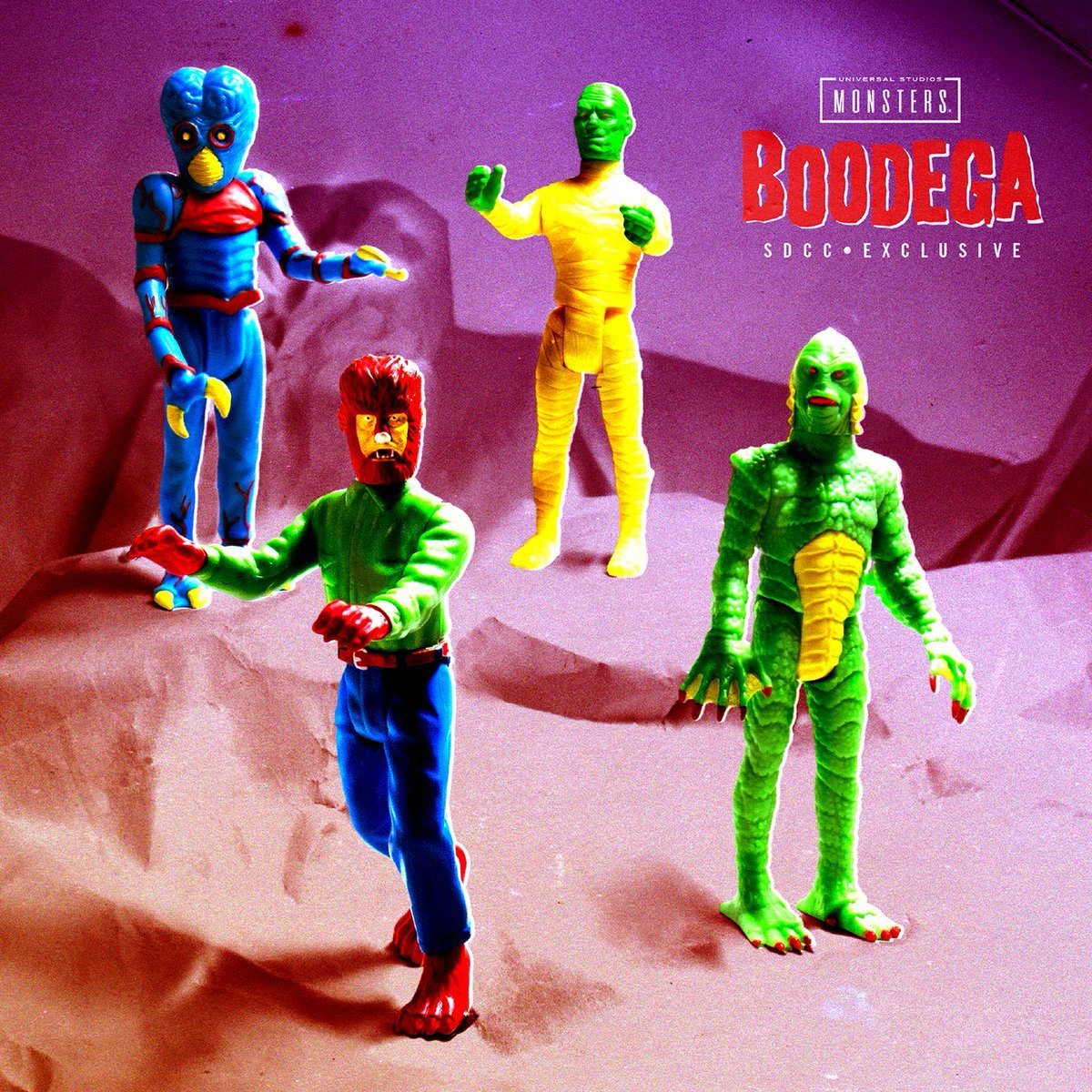 Super 7's presence at SDCC is so great that they are setting up a special "Boodega" dedicated entirely to selling Universal Monster products. Featuring T-shirts, sneakers, and even speciality soda, this pop-up will be ground zero for monster mania at the convention. Naturally, there will be toys as well, including a special line of ReAction Figures with retro packaging and day-glo colors. They are determined to take all of our money, and we aren't arguing one bit. But this isn't even the best release from the Boodega…
The Mummy Wrap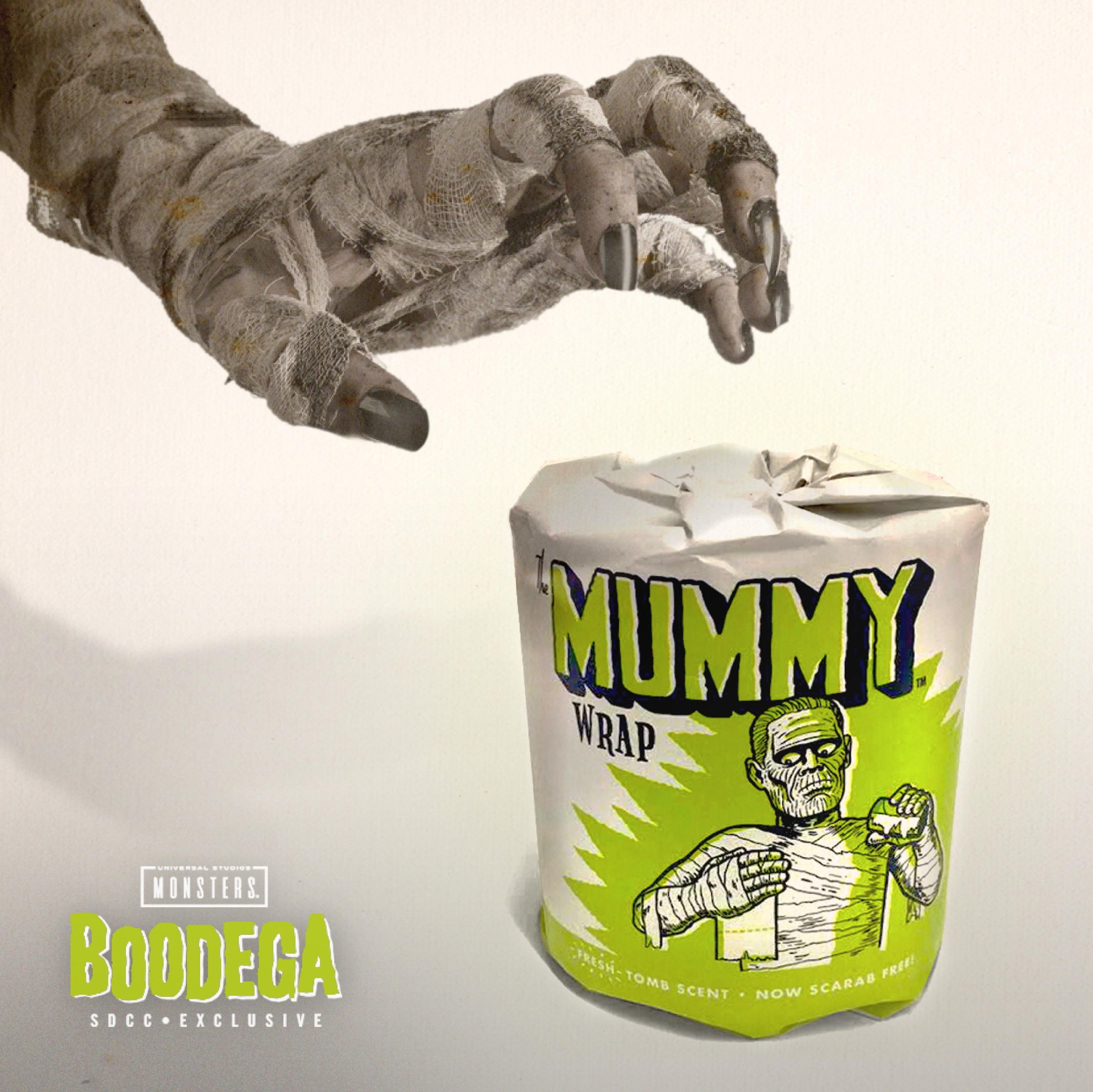 Not since Oh Dawn! Incorporated released Spider-Man/The Incredible Hulk toilet paper that included a fully readable story back in 1979 has there been innovation in the burgeoning field of nerd-branded bog rolls.  But wait, here comes Super 7 with The Mummy Wrap, a hilarious and practical item that at the low, low cost of $3 is the con's best value. But I wouldn't expect to get a return investment on this one.
Riverdale Hotel Keycards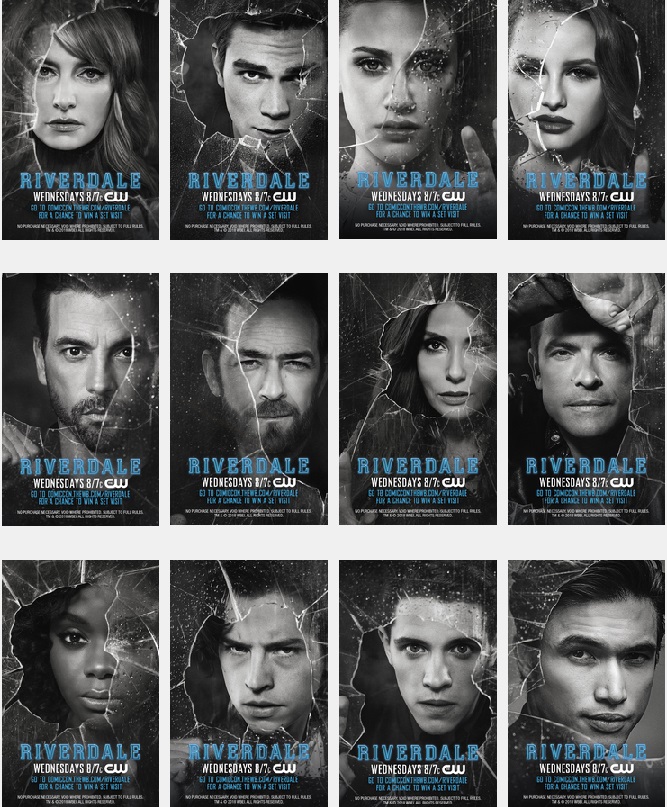 Finally, if you check in to one of the 40 official SDCC hotels this year, you'll be given a room keycard with an image of one of 14 characters from the show (Veronica and Toni not pictured). As Den's resident Archie guy, I'd be remiss if I didn't mention this. What, no Pop Tate? Blasphemy. Anyway, trying to get all of these is going to be a Herculean task, so good luck, pals and gals!
Chris Cummins is not actually going to be at SDCC this year, but is looking forward to Dragoncon and New York Comic-Con. You can tell him what exclusive he should have mentioned in this article at @bionicbigfoot and @scifiexplosion.