News
Samsung and LG Unveil First 4K 105-Inch Curved TV
If this new television doesn't make you hate your life, I don't know what will...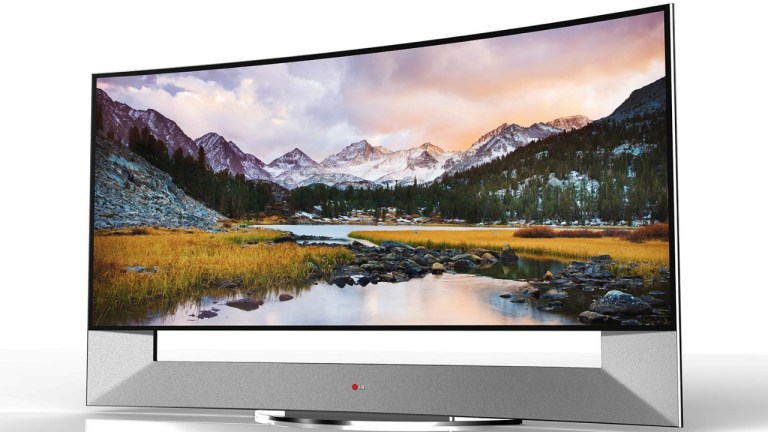 All I want for Christmas is what Samsung debuted today to rival LG:  the first 105-inch curved 4K television.
Samsung unveiled its UHD TV with 5,120 x 2,160 resolution, 11 million pixels, and a 21:9 aspect ratio.  The television uses both LED and LCD panels, and will feature a Quadmatic Picture Engine for 4K upscaling, including gesture control and voice recognition.
Meanwhile, LG's 105UC9 model will sport similar specifications, but will use refined Thin Film Transistor pixel circuit technology to provide greater viewing angles.
Neither LG nor Samsung have given prices for the televisions, but fully expect to pay an arm and a leg.  Both companies will have the televisions at CES.