News
Sailor Moon News: 2018 Year in Review
As 2018 draws to a close, we examine the year's last bits of Sailor Moon news!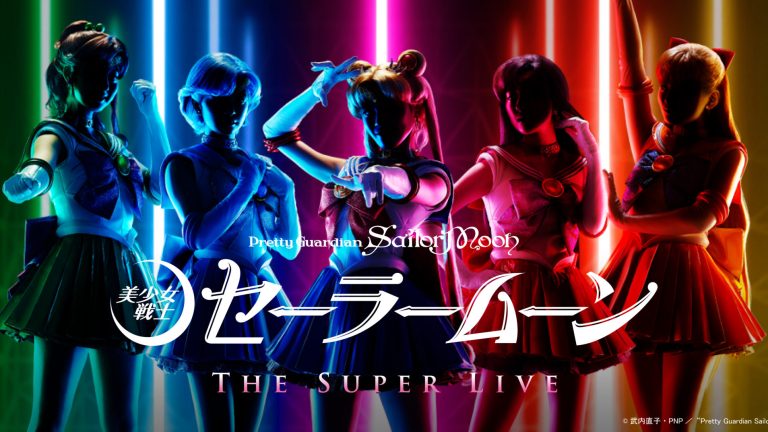 With only a few weeks left in 2018, we've stumbled upon some eleventh hour riches on the Sailor Moon news front. Before we ring in 2019, let's take a look at what we have to look forward to.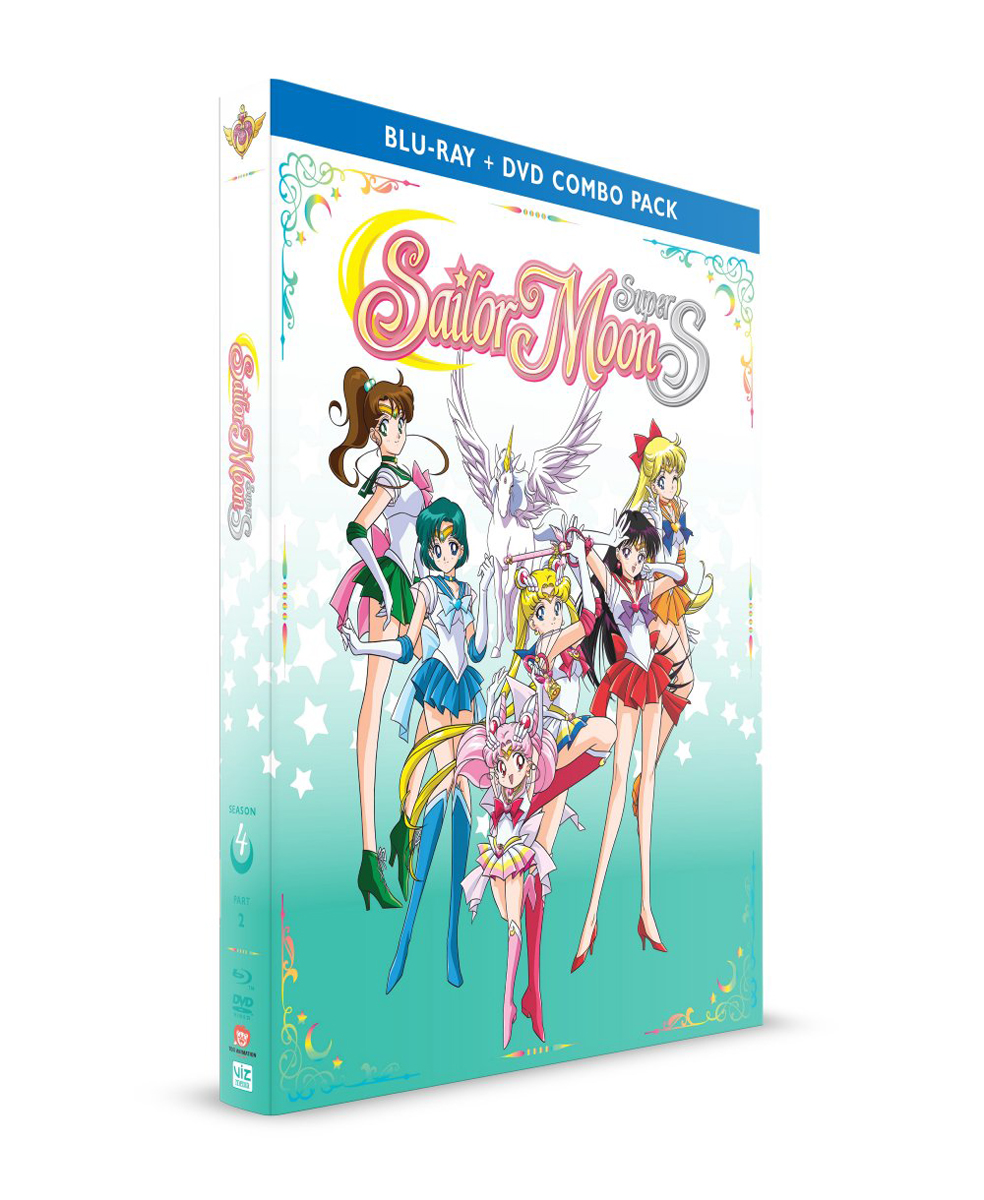 First on the docket is the release of Sailor Moon SuperS Vol. 2, which dropped on November 13th. In the second half of this somewhat polarizing season of the classic series, we continue to follow the Sailor Guardians' fight against the eerie and bizarre Dead Moon Circus, who are searching people's dreams for the elusive Pegasus (Chris Niosi). Despite having formed a close bond with Sailor Chibi Moon (Sandy Fox), Pegasus is still holding back some secrets. As the plot thickens, new villains appear, including the distubingly sexualized despite their age Amazoness Quartet as well as Queen Nehellenia (Laura Post), the cold and beautiful monarch who fashions herself the true ruler of the moon.
First off, the casting for this season continues to be superb. Laura Post brings a decadent gravitas to Nehellenia that is comendably different from Cindy Robinson's Beryl. Like Beryl, Nehellenia is an egotist, but in contrast to Beryl's ambitions and political entitlement, Nehellenia's vanity is almost entirely superficial and it's there in Post's performance.
Supplanting the Amazon Trio are the Amazoness Quartet, CereCere (Cassandra Lee Morris), VesVes (Erica Lindbeck), PallaPalla (Xanthe Huynh), and JunJun (Erika Ishii). Individually, the voices fit the characters, though Viz's unfortunate tendency to cast similar-sounding voices in the same ensemble is acted upon once again. PallaPalla and JunJun are on the money, having a sugary childishness and a nice gravelly rasp, respectively, but CereCere and VesVes, while fine performances individually, sound a little too alike for a pair of characters who will be almost exclusively playing off each other.
Along with Vol. 1, this set makes the SuperS home release the best of the lot so far. There are plenty of interviews on this release and they're all pretty good. There's considerable focus on Fox and Niosi, appropriate, considering Chibi and Pegasus' prominence in this season. There are group interviews with both the Inners (Cristina Vee skipped this round, but we got a rare and coveted appearance by Kate Higgins) as well as the Outers, both of which are fun and ask good questions. There is a great interview with Erik Scott Kimerer, the voice of Fisheye—I tried calling him Fish's Eye to lock step with Viz, but I just can't bring myself to keep doing it—but the otherwise absence of villain interviews is something of a missed opportunity here. Don't get me wrong. The Inner Guardian actresses are, as always, charming and insightful, but they've shared their insights and are starting to repeat themselves, not that they're given much choice.
read more: The Essential Sailor Moon Season 1 Viewing Guide
One thing that really stands out in these interviews is just how many of the actors involved have a personal, nostalgic connection to the show and in some cases their own characters. It's one of the benefits of dubbing a show that aired so long ago. Another bright spot is how openly the cast discusses the LGBTQ content of the show and its impact. Those themes and issues have always had a pretty strong presence in Sailor Moon, and it's nice to see it given its due. It's a conversation that is bound to take another sharp turn with next season's content. And speaking of next season…
Volume 1 of Sailor Stars has been announced for a spring 2019 release. As the only season of Sailor Moon never officially released in North America, this is the fulfillment of legions of moonies' long-held wishes. The fifth and final season of the original '90s anime sees the return of the Outer Guardians, the impending invasion of an evil Galaxy-spanning empire led by… and evil Sailor Guardian? And, of course, it marks the debut of the Sailor Starlights, a trio of leather bra and booty short-wearing, gender-bending heroines posing as a boy band (complete with a full transformation into male bodies) when they're off the clock. Most importantly though, this final season chronicles the end of Usagi's journey (until the preamble to Crystal Tokyo comes to pass) and there are several moments that show just how much she's grown since the beginning. Even Luna's catty ass gives Usagi her due, so it's definitely worth a watch.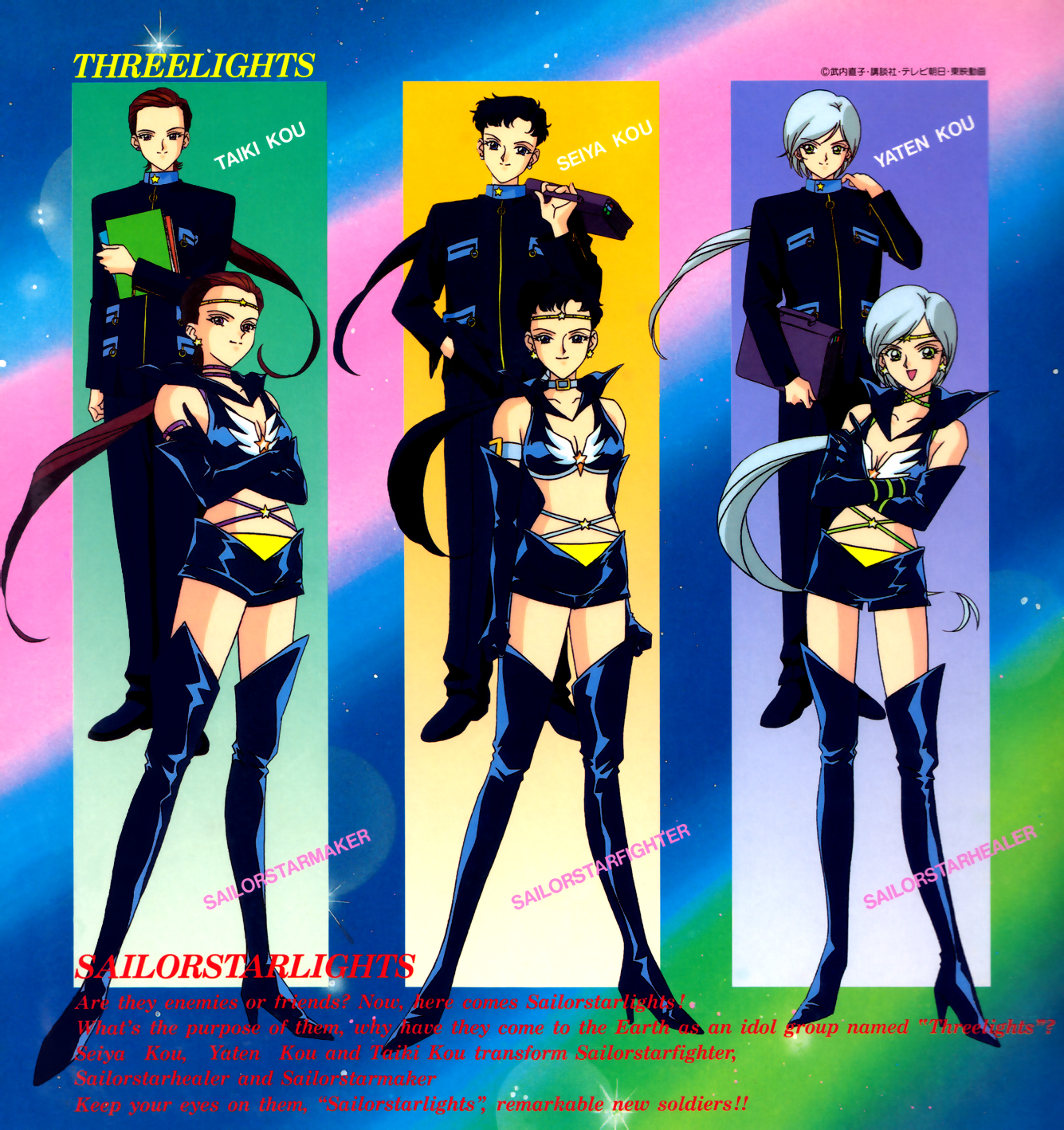 No details have been released yet in regard to casting for the Starlights, and while it would be in keeping with the original for women to be cast in the roles to voice both the male and female forms (one trio for the male forms and another for the female seems unlikely at best), times have changed and there's been a push in recent years for trans, gender fluid, and nonbinary characters to be played by actors of corresponding gender identities. While the Starlights aren't transgender in the strictest sense, they're certainly coded that way, and it will be interesting to see how VIZ chooses to handle this.
Lastly, back in March the moonies of the English-speaking world were treated to a theatrical release of Le Mouvement Final, the final (Barbra Streisand definition) SeraMyu. Well, it turns out American audiences are about to be done one better. A new Sailor Moon musical called The Super Live is set to bow at the PlayStation Theater in New York City this coming spring, where it will be performed on March 29th at 8pm and March 30th at 1pm and 5pm. Before the full show's New York debut, the show will be performed on March 24th at the Warner Theater during Washington D.C.'s Cherry Blossom Festival.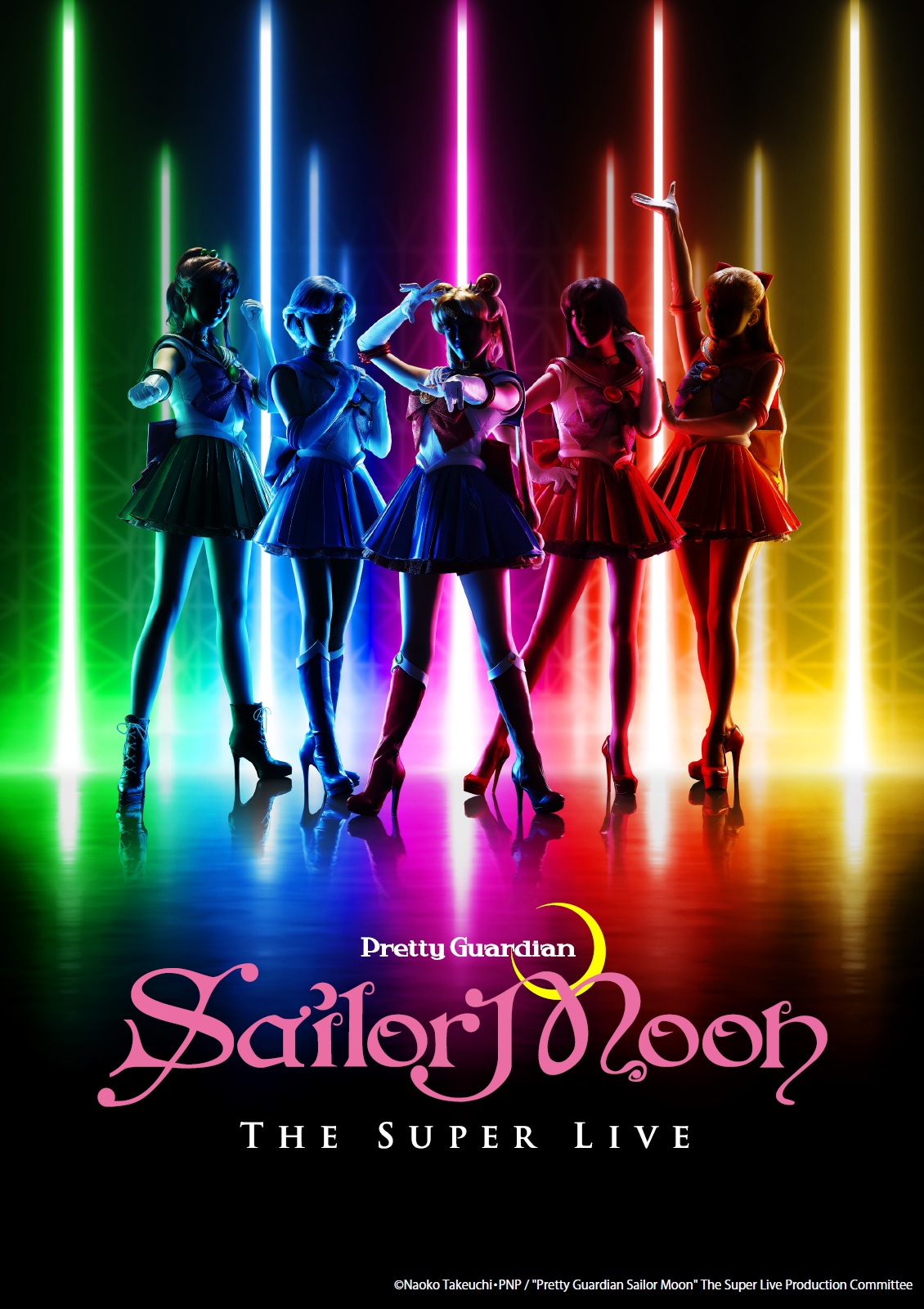 The show will be directed by Takahiro Ueno, whose credits include Madonna's Sticky and Sweet Tour, with the book by the Takarazuka Revue's Akiko Kodama and music by Hyadain of Momoiro Clover Z, best known by moonies as the band behind "Moon Pride," Sailor Moon Crystal's first opening theme. "The Super Live" premiered in Tokyo back in August, using three rotating casts. The cast for the American production is as follows:
USAGI TSUKINO/SAILOR MOON: Tomomi KasaiMAMORU CHIBA/TUXEDO MASK: Riona TatemichiAMI MIZUNO/SAILOR MERCURY: Momoko KaechiREI HINO/SAILOR MARS: Yui HasegawaMAKOTO KINO/SAILOR JUPITER: Kanna MatsuzakiMINAKO AINO/SAILOR VENUS: Yu NakanishiQUEEN BERYL: Makoto AikawaKUNZITE: Reo Sanada
In true Takarazuka form, an inversion of Elizabethan tradition, all the roles will be played by women, and going off that cast list, it looks like we're headed to where it all began, with the Dark Kingdom. Makes sense. If you're going to go big, go classic!
Between the musical film, the full home release of SuperS, and the Sailor Moon movie theatrical events, 2018 delivered plenty of moonlit goodness. And from what we can tell, 2019 will be getting off to a pretty good start.