News
Sailor Moon New English Dub to Premiere on Friday With Special Event
Dying to see a dubbed version of the new Sailor Moon? This Hulu and Neon Alley event has you covered!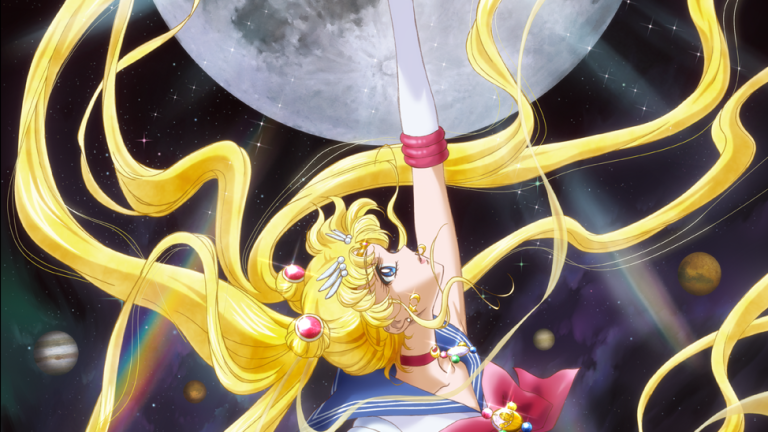 For the past few months, we've been enjoying Viz Media's re-release of Sailor Moon with its shiny new subtitles and the occasional sneak peek at the sub via brief clips released by Viz. But now, fans will finally get a chance to see full episodes of the brand spankin' new Sailor Moon dub, starting this very Friday with a special "Moonlight Party: A Celebration of Sailor Moon reborn!"
Episodes 1-4 of the dub will premiere on both Hulu and Neon Alley at 8:00 pm (PST) this Friday, September 5th. Viewers can simultaneously watch the episodes on Hulu and join the Viz Media staff on its YouTube channel for an otaku-tastic evening of live commentary and inside info from the company headquarters in San Francisco.
Fans may submit their Sailor Moon questions via YouTube in the comments sections of the livestream, on the official VIZ Media Facebook page, or on Twitter by using the special hashtag #MoonlightParty for a real-time Q&A with VIZ Media staff that will run throughout the event. In addition, a trivia contest also will take place, with special prizes available for those who can prove their moonie cred.
Sailor Moon fans nationwide are also encouraged to share pictures from their own Moonlight Parties by using the hashtag #MoonlightParty on their favorite social media platforms.
And if all this didn't already seem an embarrassment of riches, check out Viz's schedule for this upcoming week:
FRIDAY, 9/5/14 – 8:00 pm PST: Sailor Moon Dub, Episodes 1-4
SATURDAY, 9/6/14 – 3:00 am PST: Sailor Moon Crystal Sub, Episode 5, featuring the debut of the shockingly awesome Sailor Jupiter!
SUNDAY, 9/7/14 – 12:00 am PST:  Sailor Moon dub, Episodes 5-23
MONDAY, 9/8/14 – 12:00 am PST: Sailor Moon sub, Episodes 35-36, feauting the fully assembled Sailor Team as well as the revelation of the Moon Princess.
I think it's safe to say that anyone with a case of the September blues will have plenty to take their mind off it. Now, if you'll all excuse me, I gotta go stock up on Pop Secret and Dr. Pepper and warn my roommates not to even attempt to speak to me between Friday afternoon and…next Friday afternoon.
Volume 1 of the Sailor Moon re-release, featuring both the sub and dub versions of Episodes 1-23 are scheduled for release on Blu-Ray and DVD on November 11th, 2014, and is currently available for pre-order.
Like us on Facebook and follow us on Twitter for all news updates related to the world of geek. And Google+, if that's your thing!