News
Sailor Moon Crystal Season 3 DVD and Blu-ray Details
The Sailor Moon Crystal Season 3 Blu-ray set arrives just in time for the holidays. We've got the details here.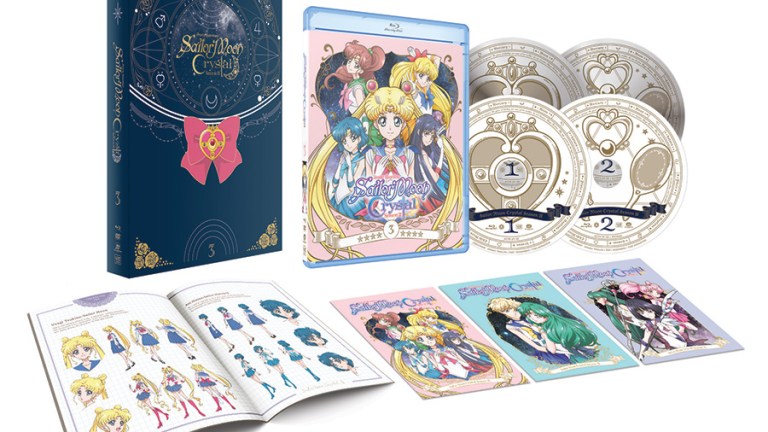 Moonies everywhere can expect quite a stocking stuffer this year, because Sailor Moon Crystal: Season 3 is set for a home release on Blu-ray and DVD just in time for the holiday season! The set drops appropriately enough on December 5th, the birthday of the Guardian of thunder and courage herself, Sailor Jupiter!
The third season of the popular Sailor Moon reboot, based closely on the manga's "Infinity Arc," finds the Sailor Guardians facing off against the Death Busters, an arcane cult led by Master Pharaoh 90, a demonic entity from a distant galaxy intent on invading Earth and claiming it as a second home. The arrival of two new Sailor Guardians, Uranus and Neptune, turns out not to be the boon Sailor Moon expects when their objectives clash with her ideals. And then, of course, there are the premonitions of a coming destruction that could consume the world. How exactly does all this connect to a mysterious girl whom Chibi-Usa has befriended?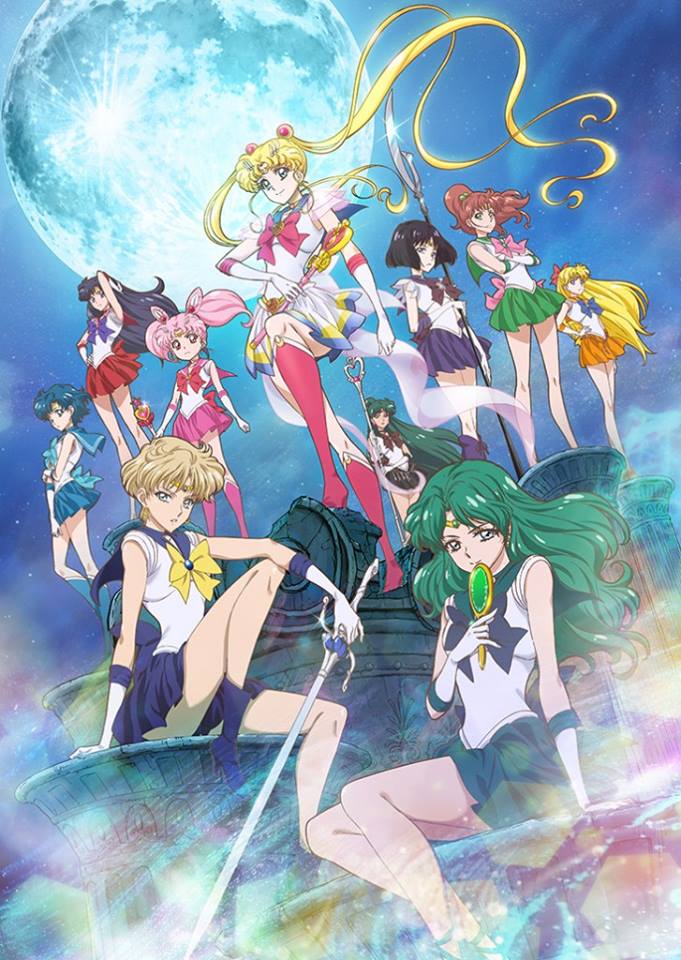 In addition to an increasingly complex and sophisticated story, there's a serious uptick in the art design and animation quality that made Season III a hit with critics and fans alike. The latest Limited Edition Blu-ray/DVD Combo Pack features Episodes 27-39 of the series along with a host of bonus content. Sailor Moon Crystal: Season III will also be available as a Standard Edition DVD-only set.
The Standard Edition Blu-ray/DVD Combo Pack contains a deluxe, four-disc collection (two DVDs & two Blu-ray discs). Blu-ray episodes are presented in 1080p HD video format and includes special feature interviews with the English voice cast, a digital art gallery, clean opening and closing segments, and more. The Standard Edition will carry an MSRP of $69.99 U.S. / $81.99 CAN.
The Limited Edition Blu-ray/DVD Combo Pack, is packaged with an exclusive chipboard box and, in addition to everything listed above, contains three full-color collectible art cards and a premium full-color art booklet featuring episode summaries. The set will carry an MSRP of $79.99 U.S. / $93.99 CAN.
You can pre-order the format of your choice on Amazon.
The Standard DVD Set features two discs with beautifully illustrated variant O-card packaging and specialty foil printing. Episodes will be presented in 480p standard video format, with special features that include clean opening and closing segments. The Standard DVD-only Set will carry an MSRP of $39.99 U.S. / $52.99 CAN.
Fans are also invited to enjoy Sailor Moon S, the classic anime's adaptation of the "Infinity Arc," as well as the previous two seasons of both Sailor Moon and Sailor Moon Crystal, all available now from VIZ Media as Limited Edition Blu-ray/DVD Combo Packs as well as a multi-disc Standard Edition DVD Sets.